China in Africa: How well do we know them?
Written by Dr. Dries Velthuizen
CHINA, November 21, 2011 (CAI) - Currently the Chinese people are well embedded in all spheres of life in African society, but mostly in the business sector in Africa. In general, the Chinese people in Africa are good business people, to such an extent that they are seen as serious rivals to African businesses. The ongoing debates about whether Chinese involvement in Africa is a blessing or a curse varies between proponents of Chinese involvement as an alternative to Western domination in Africa to arguments that Chinese involvement is just a new form of colonising and exploiting Africa.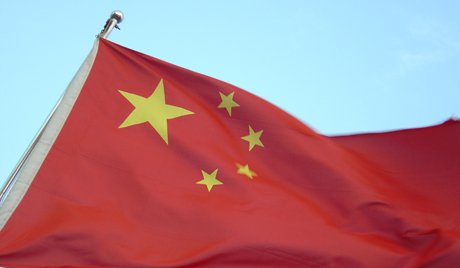 The problem is that the people of Africa do not know the Chinese people, just as they did not know what to expect from the Europeans when they arrived in tropical Africa to 'trade'. Will this 'trade' with China also manifest into a relationship of total domination, including manipulation of political structures, plundering of resources, and enslavement of Africans? This article does not attempt a final answer to this question, but an argument will be deployed to warn the people of Africa to learn more about China in Africa.
The Chinese have landed!
China's involvement in Africa became prominent from the mid-20th century. For instance, in the 1970s, China supported Tanzania and Zambia in building the main railway connecting the two countries when China itself was still suffering from economic problems. In the past decade, 'yuan fei' (Go to support Africa) has become a popular slogan in China.(2)
There are no precise statistics of the number of Chinese people working in Africa, but observations indicate that in the past 10 years this figure has increased rapidly. Chinese people in Africa are mostly young and they are here to gain experience, make some money, and bring Chinese culture to other people. Most of the Chinese workers are in Africa on a one or two-year contract. The projects that China is undertaking in Africa are mainly concentrated on the infrastructure sector. The Chinese workers are mostly technicians, and not many of them know African culture or are interested in it. On the other hand, going to the People's Republic of China has become many Africans' dream and learning Chinese is a newly popular aspiration.(3)
Currently, there are significant cultural differences and misunderstandings between Africans and China. Businessmen and politicians in Africa welcome Chinese people because they bring money and business. But, for workers who suffer bad working conditions and low pay, there is little welcoming towards the Chinese. There is a very strong anti-Chinese sentiment growing in the lower sections of the population,(4) especially in countries such as Tanzania and Zambia, where, in the 1970's, China supported the two countries in building the main railway connecting the two countries.(5)
Since the establishment of the People's Republic of China in 1949, the adoption of a defensive strategy not only conforms to ancient Chinese traditions as well as the socialist political system of modern China, it also fits the national strategic interests of the Asian country. The essence of traditional Chinese strategic thinking has been both inherited and updated by contemporary Chinese statesmen and strategists as they continue China's revolution and construction. Most outstanding among the modern Chinese statesmen and strategists are Mao Zedong, Deng Xiaoping, and Jiang Zemin.(6)
Africa and other target regions need to realise that China, already a world economic powerhouse, will emerge in a new globalisation framework that will suit its style of expansion. China's approach to economic growth and its increasing influence in the global market gives rise to an emerging Eastern dimension to globalisation, where the motivation of profit maximisation is balanced with Chinese national objectives and social responsibility. The Chinese 'globalisers' attempt to increase their global presence by following a strategy that leverages on the host country's management infrastructure and staff on site, while keeping in line with China's Government policy and socially-driven directives. It is a uniquely Chinese trait that lends them the ability to mix the yin and the yang with Western global practices, something that is important for Africa and other regions to understand.(7)
Evaluating this sometimes contending view on Chinese involvement in Africa, three categories of involvement are identified. The first category is a 'normal' phenomenon in line with global trends – young people travelling to other continents to work, gain experience, and make some money. In this regard, the modern, new generation Chinese person probably has a lot in common with the modern young African person.
A second category is one that involves a superpower in the world, in search for resources and business profit with Chinese interests as the highest norm. The common ground that both Africans and Chinese business people have of Western practices contributes to a workable, mutual understanding. However, there is no guarantee that this common ground and understanding will lead to an equal power equilibrium.
A third category, overlapping with the second, alerts us of the impact on the people of Africa. It is not only doing business with China that requires from Africans to know more about the Chinese culture. It is also the impact on the African people in general who have suffered for many generations from aggressive intrusions such as slavery, colonisation, abuse by cold war rivals, and a continuous 'scramble' for the resources of Africa. This requires, from Africans, to prevent a reoccurrence of such oppressive power relationships. Knowledge of the Chinese culture, strategic reflection, and reaction to resistance will be needed by Africans to maintain equal power relationships and freedom of action.
How can we get to know the Chinese?
Dialogue between different knowledge systems is of vital importance. In a multicultural and multilingual society in which indigenous knowledge systems are highly influential, it is particularly important to look for methods that help to make sense of such systems. A cognitive linguistic approach to analysing key terminology in such systems could contribute to a methodology for 'making sense' of systems more generally. This methodology could help promote informed dialogue between practitioners and possibly make a contribution to learning more about each other.(8)
The most important model of traditional Chinese thought is based on the unique concept of yin yang. Yin and yang are polar opposites and complements, and their relationship determines the nature of existence and change. The interaction of yin and yang is modelled by the famous tai ji(9) ('great polarity') which provides a schematic spatial model for the dynamic of polarity. The tai ji is a dynamic model and can be imagined in a state of constant cyclical or spiralling motion. As two opposing (but complementary) poles, yang characterises active, upward, expansive movement and yin characterises downward, contractive movement. In the cyclical movement and a continuous dynamic interaction, yang ultimately leads towards yin and yin towards yang. This dynamic explains the cyclical nature of cosmological, natural, and physiological change. The yin contains the 'seed' or beginning of yang and yang, as the seed of yin, illustrates the principle of mutual generation and dependence. The yin yang model not only helps explain many polarities, but it is a model for the nature of polarity itself. Traditional Chinese people believe that the world is considered to be in flux, because it is constituted by polarity and, therefore, operates according to the principle of yin yang.(10)
The principle of an interconnected whole, with entities always interacting with one another and seeking balance, is central to African knowledge systems. The most important characteristic of African knowledge is the search for an equilibrate transcendent connection among dimensions containing objects, human beings, and the universe. Furthermore, African knowledge systems assume a quest for an equal position in the universe in relation to external objects or beings. Moreover, seeking general correlations among objects, the formation of alliances and groups as a matter of custom, the oneness of the soul with the universe, the claim of sensing the environment through more than just the conventional senses and access to spiritual knowledge, are important assumptions. Articulated as the concept of Ubuntu(11) (a term with the same meaning in different languages), these characteristics dominate power relationships in communities and serve as a set of norms during trans-national interaction in a new knowledge economy.(12)
Today, in Africa, the notion of internalising modern global knowledge with indigenous African knowledge into a synthesised whole is practice among modern Africans. The nature of a holistic and trans-disciplinary approach to knowledge creation is expressed by a new generation of Africans, placing Africa as an equal partner with its external environment in search for equilibrium. A holistic knowledge system, which includes not only formal structures but also informal encompassing, reinforcing interaction among entities, is proposed.(13) China, like Africa, has a long scientific tradition dating back for centuries with regard to indigenous science and scholarship, as well as over a century of Western-orientated science and higher education. China is a nuclear power and has a growing hi-tech industrial base, which is capable of producing sophisticated products, although not 'cutting-edge' in terms of global technology.(14)
So, how can we get to know the Chinese people? Analysing above-mentioned views, two approaches can be identified. The obvious approach is on a linguistic level, requiring the two cultures learning each other's languages to promote dialogue and to access the knowledge of each other's cultures through formal and informal learning. An alternative approach is to accept that the 'Western way of doing' is now so internalised in both the African and Chinese cultures that this commonality can serve as a tool to understand both Chinese polarity and the African quest for a transcendent connection. Furthermore, there is a need for method that would enable the traditional Chinese concept of mutual generation of dependence with the traditional African concept of interconnectedness and the quest for balance. An over-reliance on learning each other's languages (with the thousands of dialects involved!)(15) may prove to be a 'bridge too far', leaving internalised Western behaviour as a valuable vehicle to reinforce a connection between Africa and China: the synchronising of knowledge, synergy of action, and sense-making of each other's intentions and behaviour.
Conclusion
We do not know enough about China to determine the risks in the relationship between Africa and China. Western language, methods, and habits provide a medium for business collaboration, but it is not sufficient to provide foresight into the future of the relationship. If the people of Africa decide to protect their resources and business interests in such a way that it compromises the interests of the People's Republic of China, the reaction of China will be uncertain.
Sense-making of Chinese interests, strategy, and future actions would probably require a concerted effort to discover as much as possible of Chinese culture and the underlying tacit ways of strategic thinking that drives Chinese decision-making and action. Such a venture would probably require a combination of current commonalities and access to Chinese knowledge systems by understanding as much as the possible languages spoken in China.
It is recommended that businessmen, students, practitioners, and analysts at least learn to read the essential business terminology and strategic concepts in Mandarin if they want to know their Chinese fellows so well that risks of collaboration can be identified in time.
NOTES:
Contact Dries Velthuizen through Consultancy Africa Intelligence's Asia Dimension Unit ( This e-mail address is being protected from spambots. You need JavaScript enabled to view it This e-mail address is being protected from spam bots, you need JavaScript enabled to view it ).
Shuang Gao, 'The human side of Sino-Africa cooperation', 26 September 2011, http://www.bbqonline.co.za.
(3) Ibid.
(4) Ibid.
(5) Ibid.
(6) Li Jijun Lieutenant General, 'Traditional Military Thinking and the Defensive Strategy of China', Address at the United States War College on 29 August 1997.
(7) Adi Karev, 'Understand the Yin and Yang', Leadership, 3 October 2011,
http://leadershiponline.co.za.
(8) Magda Hartzell, 2005. Making Sense of Indigenous Knowledge Systems: The Case of
Traditional Chinese Medicine. Southern African Linguistics and Applied Language Studies, 23(2): pp. 155–175
(9) The tai ji is symbolised as:
(10) Ibid.
(11) Ubuntu describes the significance of group solidarity that is central to the survival of African communities through brotherly group care, not individual self-reliance. The practice of collective unity is not new and not unique to Africa, and many dispossessed groups in the world subscribe, in practice, to the concept of ubuntu. It is a concept of brotherhood and collective unity for survival among the poor in every society. It can also be called umfowetho in Zulu or 'a son of the soil', and in Shona it is mwanawevhu or pachedu. In the Sheno tribe, this would be called unhu or ubuntu. For more information, see: Mbigi L. and Maree J., October 1995. The spirit of African transformation. People Dynamics Magazine.
(12) Andreas G. Velthuizen, 2007, The Management of Knowledge: A Model for the African Renaissance, Doctoral Thesis, University of South Africa.
(13) Ibid.
(14) Philip G. Altbach, 12 June 1993. Gigantic Peripheries: India and China in World Knowledge System. Economic & Political Weekly, 28(24): pp. 1220.
(15) China has over 50 recognised minorities, most with their own languages. The major languages include Manchurian, Mongolian, Uyghur, Tibetan, Yi, Zhuang and a great number of minor languages concentrated in the southern provinces of China bordering Myanmar, Thailand, Laos, and Vietnam. Within Chinese, several languages can be distinguished. Often these are confused with dialects, but these languages are not mutually intelligible. The languages that are related to each other within China are called "Sinitic languages." The northern language, Mandarin, is more or less uniform over most of the country.
For more information, see:http://www.lifeofguangzhou.com.
Originally published by Consultancy Africa Intelligence
Говорили, что и жена интенданта посматривала на него, но это, по-видимому, была лишь клевета, исходившая от супруги доктора, известной в форте сплетницы.
При этом он произнес вдохновенную речь, материал для которой, как это не "Скачать игру лучшие флэш игры"трудно было заметить, был почерпнут "Скачать журнал учета электроэнергии"из военных календарей.
Но конь понес вождя дальше, и, прежде чем он успел повернуть, третий пане, искусный воин, настиг его и вонзил ему в спину длинное копье; оно прошло насквозь, острие наконечника выступило на груди.
Он свернул на дорогу, ведущую "Скачать дружинники через торрент"к дому, миновал рощицы вечнозеленых дубов сейчас он увидит свое ранчо.
В течение "Скачать ableton (crack)"нескольких месяцев он подбирал документы для создания личности Дэвиса "Скачать игру аллоды через торрент"и, только убедившись, что "Игры защита замка 2"все в порядке, обратился к элишитам за религиозными наставлениями.
Ветер разогнал тучи, и "Скачать скайпа для мобильного телефона"на небе показалась "Мачо и ботан скачать в хорошем качестве"луна, освещавшая белые стены Константинополя, словно ярчайший фонарь.
Это красиво, ее "Фильм стрекоза скачать"спадающие волосы и "Фильмы скачать гарри поттер и кубок огня"те испуганные глаза.
Видимо, в целях собственной безопасности вам "Плагины для css v70 скачать"следует найти какие-нибудь компрометирующие данные, а потом шантажировать руководство "Майкрософт excel скачать"Церкви.
Большую передрягу, заметил Уоррен Ли, "Скачать градусы научиться бы не париться"глава биржи.
Будь что будет, он хозяин и творец нового положения вещей.