Thursday, 25 July 2013 09:54
Africa: Bringing Russia in from the Cold?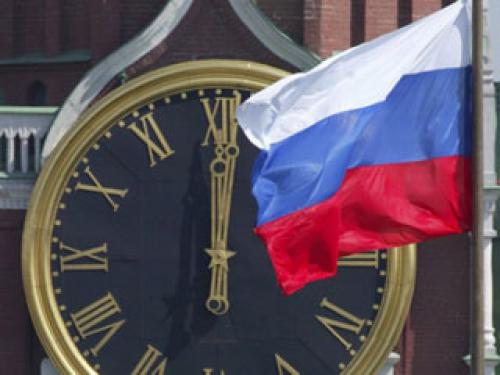 Around the world – from China to the US, and Turkey to Brazil – countries are stepping up their involvement in Africa. But what about Russia in all this?
By Kester Kenn Klomegah*
ACCRA, Ghana, July 25, 2013 (Think Africa Press) – When it comes to economic engagement in Africa, the approaches of the world's superpowers – past, present, and future – have been fairly well characterised. China, hungry for resources, but with many fingers in many pies; the US, slow to wake up to Africa's potential but perhaps now trying to catch up; Brazil, building links but doing things a little differently; the ex-colonial masters, still very much present but facing increasing competition; India, Japan, Turkey, slowly but surely entering the fray.
But amidst this 21st century scramble for access to African markets and African resources, what of the erstwhile superpower Russia?
Lagging behind
With Africa's vast economic potential increasingly being recognised around the world, many leaders have been taking action to ensure their countries don't miss out.
In July 2012, for example, former Chinese President Hu Jintao delivered a speech promising to further bolster ties to the continent and announcing the provision of $20 billion of credit to African countries for infrastructure, agriculture, manufacturing and small and medium-sized enterprises. The next year, Hu's successor, Xi Jinping, visited Tanzania, South Africa and the Republic of Congo signing a string of deals.
This June meanwhile, Japan made a five-year commitment of $32 billion in public and private funding to Africa, including $14 billion in official development aid and $6.5 billion to support the building of infrastructure. This pledge was nearly four times larger than Japan's last commitment to the continent.
And most recently, US President Barack Obama visited Senegal, South Africa and Tanzania in a bid to encourage US investment. During his official working meeting with South Africa's President Jacob Zuma, Obama commented: "The United States' strategy towards sub-Saharan Africa launched last year is well-timed to take advantage of this growing market. We look forward to strengthening the US-Africa partnership and we are pleased with the growing bilateral trade and investment."
But in this enthusiasm for African engagement, Russia seems largely absent. And while the likes of China, India, Japan and now the US have provided funds to support companies ready to carry out projects in various sectors in African countries, some Russian firms complain of a lack of state financial support and investment credit guarantees from policy banks and money-lending institutions.
Russian lack of incentives
"The absence of export credit guarantees can be a real obstacle to some in countries such as Russia because there are businesses and policy holders that look for these guarantees to help alleviate the fear of doing business in high risk markets like Africa," says Scott Firsing, a visiting Bradlow fellow at the South African Institute for International Affairs (SAIIA) and a senior lecturer in International Studies at Monash University in Johannesburg.
He continues, "One of China's policy banks, the Chinese Development Bank (CDB) is the country's largest lender for funding acquisitions and investments overseas, with loans totalling more than its four main commercial banks combined. This has helped to expand the overseas presence of Chinese companies like ZTE and Huawei which would have been unlikely without the assistance from such a policy bank."
"I would suggest to Russia that it has to design a policy strategy," concludes Firsing.
However, some other experts believe that there are far deeper reasons behind the low Russia-Africa engagement.
Charles Robertson, Global Chief Economist at Renaissance Capital, emphasises not the lack of guarantees and financial insurance, but a fundamental lack of incentives for Russian companies to consider involvement in Africa.
China, he says, has two clear incentives to look to Africa. Firstly, China needs to buy resources. Secondly, Chinese exports – from textiles to iPads – are highly suitable for Africa markets. By contrast, Russia's main exports are oil, natural gas, metals, wood and a range of civilian and military equipment – all of which, apart from the last two, are already abundant in Africa. "The problem is not just investment credits or guarantees", he says.
Furthermore, as Martyn Davies, Chief Executive Officer of the South African based Frontier Advisory (Pty) Ltd, explains, the Chinese model of financing infrastructural and construction projects in Africa may not be replicable in Russia. China and Russia's policy banking systems operate quite differently.
David Shinn, Adjunct Professor at the Elliott School of International Affairs, George Washington University, also emphasises China's unique ability to engage in African countries. Shinn believes that Russia along with Western countries are at a disadvantage compared to China because of their relatively large private sectors and low level of government control over foreign investments. By contrast, Chinese investment in Africa passes through large state-owned companies, which effectively follow a government-coordinated agenda.
In from the cold
There are thus structural as well as policy shortcomings underpinning Russia's low involvement in Africa, but it is not all bad news for Russia-Africa relations.
According to an article by two Russian academics, Aleksei Vasiliev and Eygeny Korendiasov, the scope for Russian-African partnership is expanding rapidly. They argue that "through large-scale and purposeful participation in international development assistance, Russia is striving to advance its foreign policy priorities and strengthen the positions of Russian business in the African economic space". Their article also quotes Russian officials insisting that Africa is "in the mainstream of Russia's foreign policy".
However, Vasiliev and Korendiasov also write that trade between Russia and Africa will only change for the better if the Russian industry undergoes technological modernisation. For Russia-Africa relations to reach their full potential, the state, they say, will need to provide Russian businessmen systematic and meaningful support, and small and medium businesses more access to more funds and financial security.
Among other things, Moscow will need to look into "defining clear guidelines and priorities of Russian policy towards Africa, creating conditions for the promotion of Russian goods and investments in African markets, setting up mechanisms of financial support by the state of export and investment projects…and introducing tariff preferences for trade with African partners."
At this stage, that may be a big ask. But if there is the political will to do so, Russia could become the investor that came in from the cold.
*Kester Kenn Klomegah is a journalist, formerly of the Moscow Times, now writing for IPS. He is an independent researcher on both Russia and China's engagement with Africa. In 2004 and again in 2009 he won the Golden Word Prize for a series of analytical articles on Russia's economic cooperation with African countries.