Monday, 15 July 2013 15:13
Russia: Returns to Africa with Business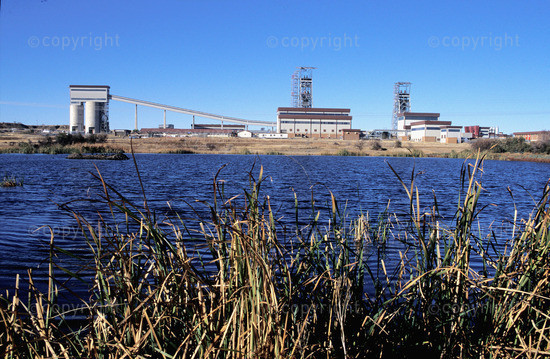 By Kester Kenn Klomegah
ACCRA, Ghana, July 15, 2013 (Buziness Africa) - Russia's economic interest in Africa have been on the spotlight for discussions among political elites, in the business community, among academics and the general public, and from all indications, optimism has strongly taken the front seat despite many challenges.
The most significant positive feature in the policy is that Russia has moved away from its low-key strategy to a vigorous re-activatisation of relations, and authorities are seriously showing readiness to compete with other foreign players. The authorities are also making relentless efforts toward sourcing for profitable businesses and strengthening economic cooperation with some African countries, according to views of policy experts and analysts interviewed exclusively for this story.
"First of all, the state needs to build a foreign policy that really reflects the practical interests of Russian business. There are some positive trends in this direction, but everything is being done very slowly. The effectiveness of Russia's new engagement in Africa has yet to be seen," said Dr. Alexandra A. Arkhangelskaya, Head of the Centre for Information and International Relations at the Institute for African Studies, Russian Academy of Sciences.
Many potential African exporters still have negative perceptions about Russia and its market often comparing it to export opportunities offered by the United States, Europe and China. Experts say Russia's market is still not completely open and business approaches are still not fully understandable for African exporters.
The demand for information and financial support to Russian business entering African markets is extremely high. Apparently, Russia has managed to move quite rapidly from the next stage of awareness of their interest on the African continent to concretize its work in this direction, she said.
In the assertive views of Arkhangelskaya, there are still a number of obstacles to the development of Russia-African relations. For example, a lack of knowledge of the Russian government and business structures on the actual situation, specific counterparts in Africa, and consequently, the poor awareness of Africans about the possibilities of Russian partners or vice versa.
However, during the 90s in the last century, Russia's relations with Africa shrank to a pitiful low but Russia still enjoys some support from many African countries but it is not taking full advantage of these large numbers of Soviet/Russian trained specialists to develop its relations further still.
Of course, Russia intends to intensify its cooperation with Africa as President Vladimir Putin pointed out in July 2012 at a gathering of Russia's top diplomats and foreign representatives. "We continue on our course of expanding cooperation with Latin America and Africa," according to Putin, going on to explain further that "Just a few years ago we did not pay enough attention to this."
The Deputy Minister of Foreign Affairs of the Russian Federation, M.L. Bogdanov, has paid a number of visits to Africa especially Southern and Eastern Africa, and has also held series of meetings with African leaders and diplomats and the business community aimed at raising economic cooperation. These steps taken by M.L. Bogdanov have been complimented by the Special Presidential Representative to African Countries, Senator Mikhail Margelov. He is also a member of the Senate Committee on Foreign Affairs.
Now that African delegations have started paying reciprocal working visits to Russia, the most recent highest personality being by Chairperson of the African Union (AU).
It's important to recall that in mid-November 2012, President Denis Sassou Nguesso of Congo headed a delegation looking for Russian investment in its oil, gas, mining, farming, fishing and timber processing sectors. That was followed by the president of Uganda's president early this year and a number of high-powered African delegations to Moscow.
In what will probably become one of the largest investment projects in southern Africa, The Russian oil company Rosneft is considering the construction of a 700-km (435-mile) oil pipeline from Mozambique to Zimbabwe, while LUKoil has expanded its operations from Ghana into Sierra Leone, both in the west Africa region. A few Russian companies are also looking for a serious market niche in the southern and east African regions.
Zimbabwe and Russia signed a bilateral investment protection and promotion agreement on October 7, in a development that signals the strengthening of economic ties between the two countries. Russian businesspeople have expressed keen interest to invest in Zimbabwe's mining and energy sectors, according to official reports.
The African Union (AU) has offered its support to an idea of organizing a Russia-Africa business forum in 2013 proposed by Mikhail Margelov, a high-level business forum that will help drive Russia's business partnership in Africa.
According to Philip Kobina Baidoo Jnr, a seasoned policy researcher and analyst noted in an email interview to Buziness Africa that after the collapse of the Soviet era many people have not heard that Russia has an economic policy plan targeting specific sectors similar to that of the U.S. (African Growth and Opportunity Act) for Africa or the China's African Agenda usually drawn from the China-Africa forum directed at strengthening and diversifying cooperation in Africa.
"Anyway, as far as this policy is concerned, Russia has a formal economic policy for Africa, and quite significantly, attitude towards Africa has changed considerably after more than a decade absence from the continent after Soviet collapse, attitude toward trade and business both at the state and private levels has not changed," he suggested assertively.
Baidoo Jnr. further said that Russia is slow compared to Brazil, India and China of the BRIC bloc that are rather aggressive about deepening economic cooperation with Africa, but one major advantage is that Russia has huge oil reserves and natural resources, and is better placed to use a small part of the revenues to drive its foreign policies globally.
He recalled that back in 2008 when Russia announced a preferential tariff regime for developing countries which granted duty-free access for African products but African exporters either failed to take advantage of it or were unaware of the advantageous terms for boosting trade.
Analyzing the present market landscape of Africa, Russia can export its technology and compete on equal terms with China, India and other prominent players. On the other hand, Russia lacks the competitive advantage in terms of finished products which Africans obtain from Asian countries such as Japan and South Korea, according to Baidoo Jnr.
Of course, not all is bad. Russia's latest Lada cars are a wonderful piece of craftsmanship but unfortunately not many people are aware of the brand in Africa.
The Chinese have granted selective tariff-free holidays for some African countries. As it is already known, China and India are very dynamic, Brazil is also making a lot of inroads into Africa's economy. And that is exactly what some countries are doing, there is nothing better than to engage in pure mutually beneficial business.
Dr. Antipas Massawe, a Soviet trained graduate from Russian University of Peoples Friendship and now a Dar-es-Salaam based consulting strategist in mineral resources and industrial investment, argues that "Russian policies have to be focused on bidding for big roles in the economies of Africa and also to fully integrate in the global economic system. Like the Chinese, Russian authorities should formulate policies that can demonstrate their presence and bid for mutually beneficial economic projects available in African countries."
The authorities need to come up with a coherent strategy and policies for Africa. For instance, in order to contribute to the development of Russia-African economic cooperation, Russian authorities can open its market to commodity exporters from the African continent, Massawe however suggested.
In his recent discussion, Alexander Fomenko, a Moscow based Russian political analyst and author of many articles, explained to Buziness Africa that "the Russian government is not against national business activity in Africa, it will be even glad to see Russian business success stories in Africa. But, it does not direct Russian business (and especially Russian banks) to Africa. In such a situation, we support the idea of Russians coming back to Africa, and we have to rely more on Russia's business interests and it's Kremlin strategic decisions."
In a similar argument, Mark N. Katz, Professor of Government and Politics at the Department of Public and International Affairs, George Mason University, says that Africa is rich in natural resources, China and India need resources. Therefore, it is not surprising that China and India have been active in Africa. Russia, by contrast, is also rich in resources. For the most part, Russia does not need Africa's resources.
The Russian gas giant, Gazprom, would like to acquire stakes in African gas (especially in Algeria, Libya, Egypt, and Nigeria). Otherwise, Russia simply doesn't have economic interests in Africa. And economics is central to Russian foreign policy at the moment, he added.
In oil and gas exploration, there are possible challenges in the economic area, but the fact that China has gone far with the signing of some agreements including in South Sudan, and France, UK and the U.S. are competing in this sphere in a similar manner.
He explained to Buziness Africa that Russia's interest to acquire stakes in oil and gas in Africa is not making significant headway because one of the problems Gazprom - and the Kremlin-linked Russian petroleum industry - suffers from is a lack of entrepreneurial spirit.
"This is very different from the cold war era when the U.S. and the USSR were competing for influence everywhere, including Africa. Back then, economic interests were not Moscow's main concern," Katz pointed out, concluding "but now that economic interests are one of Moscow's main concerns, Africa simply isn't that important for Russia. If anything, Russia and Africa are competitors in that both are natural resource exporters."
In May 2012, David H. Shinn, an Adjunct Professor at the Elliott School of International Affairs George, Washington University, in remarks at the Africa Center for Strategic Studies pointed out that efforts by emerging powers have intensified with African countries and "this situation presents opportunities for Africa, increased investment, aid and trade offer more competition and greater choice for African countries."
In his academic analysis, business has become the central focus for Russian authorities in Africa, but in recent years, China has taken the lead among the BRICS members by far as it has expanded into nearly all economic spheres on the continent and has provided low interest loans to a number of African countries.
Still comparing China to other foreign players, Professor Shinn pointed out that China has involved Africans in educational and youth programmes as well as the use of media and NGOs as instruments to push its soft power and people's diplomacy. That compared, Russia has its preferences and has not thought of giving support for private initiatives and NGOs in promoting policy interests on the continent.
"Russia is returning to Africa with investments in the energy and mineral sectors, but not much else. Russia is less active in Africa economically than China, India or Brazil. And looking at all these players, Russia's investment, both private and state-owned companies, and aid are growing, but slowly," Shinn, who was a former U.S. ambassador to Ethiopia (1996-99) and Burkina Faso (1987-90), wrote in an email interview to Buziness Africa.
According to David H. Shinn and many policy experts interviewed by Buziness Africa, undoubtedly believe that Russia in its attempt to regain particularly its economic influence faces a keen competition. The diplomatic playing field in Africa has become much more crowded as growing number of emerging nations have intensified their contacts with African countries.
In conclusion, experts however gave a high appraisal of the traditionally friendly ties between Russia and Africa, and in spite of the challenges, further underscored good prospects for expansion of trade and economic partnership and for promotion of cultural exchanges and peoples diplomacy. (Source: Buziness Africa)