Thursday, 30 May 2013 15:05
A new generation capacity stabilize Ghana's power supply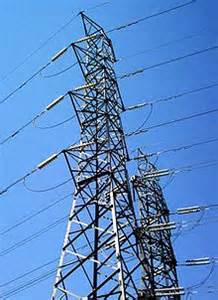 By Kafui Gale-Zoyiku
ACCRA, Ghana, May 30, 2013 (Buziness Africa) - Ghanaians have never had it so bad. They have never in their wildest imagination thought there could be power outages for 24 hours at a stretch whereby will make do without their television sets and other electrical gadgets at a time when the country has not been hit by a tornado or cyclone.
Since 1965 when the Akosombo Dam which currently produces 1020MW of power was commissioned, citizens have enjoyed 24hours of steady electricity power in most parts of the country.
Apart from the Akosombo Dam, the country went on to build the 160MW capacity Kpong Hydro Generating Station (4 x 40MW units) in the 1970s further bolstering the country's energy supply. Because of this relative success in power generation, the country even went on to sign power sales agreements with neighbouring Togo and Benin republics.
In the mid 1980s, the government decided to expand power provision to all nook and crannies of the country. This was based on the belief that availability of cheap and reliable power will boost development as cottage industries especially agro-processing, could be sited in the remotest parts of the country lowering the poverty level in the process and stalling the rural-urban migration.
To succeed in this quest meant new power generation facilities. With the then suspected huge deposits of oil and gas available in offshore western Ghana and the vast amount of gas available in Nigeria which was being flared, a decision to channel the Nigerian gas through the $400m West African Gas Pipeline with the four countries – Ghana, Nigeria, Togo and Benin - all holding shares in the company set up for the purpose, West African Gas Pipeline Company, WAGPco.
Using the thermal plant in Takoradi, everything was set for a steady provision of power. Four years later, disaster struck when a Togolese naval ship damaged the pipeline effectively taking out 250mw of power out of circulation in a country where power usage has been estimated at 2120MW, power rationing was the only solution as both the power generator, Volta River Authority, VRA, and distributor Electricity Company of Ghana, ECG, struggled frantically to satisfy a nation that had literally never experienced that situation before.
But the country has overcome that even in the absence of gas from Nigeria as the pipeline is still under repairs. Decisions taken earlier are bearing fruit for a nation whose power consumption is growing steadily at 10% annually.
For example the newly commissioned Bui Dam is feeding the national grid with about 120mw of its expected 400MW capacity - about one third of VRA's production capacity - when fully operational and a net average annual energy production of 1000 gigawatt hour/year (GWh/yr) while the Navrongo Solar Power Plant, a 2MW facility, and the largest grid PV plant in West Africa apart from those in Cape Verde is augmenting the national power mix. The US$8,082,025m plant will ultimately be expanded to 2.5 MW.
Despite the modest success in ameliorating the power deficiency, government is not resting as other plans are on line to prevent the reoccurrence of this issue which quickly become a cyclical event negatively affecting all businesses including the cottage industries, hairdressers, tailors and other artisans who form the basics of the country's economy, blue chip and top corporate clients.
One of the plans is the development of about 160 MW of installed renewable energy capacity systems over a five year period (2010-2015) during which VRA is expected to generate 150 MW from wind power and 14MW from solar energy, according to its chief executive, Kweku Awotwi.
In addition there are feasibility studies for small hydro plants using available water resources.

"Ghana needs energy that is secure, reliable, sustainable, improved public health, protects the environment addresses climate change and provides technological leadership," he emphasized.

The CEO said in addition to the Pungu site, three other sites had been identified and acquired in the Upper West Region for the construction of the next phase of 12MW PV plants to complement power generation stressing that funding had already been secured and work would start later this year.
SINOPEC, a Chinese company is also working on gas treatment plant which when completed will treat raw gas pumped from the Jubilee oilfield into the FPSO Kwame Nkrumah to the fuel grade for power plants to boost the nation's electricity supply by 1,000 megawatts. This plant is also to produce valuable by-products such as liquefied petroleum gas (LPG) and condensate which will bring an additional income of approximately US$ 300 million per year for the country.
Power transmission is one area too where Miloslave Machalek, Ambassador of Czech Republic in Ghana has said his country is ready to help with plans to secure funds for a 161KV transmission station at Kasoa to shore up Ghana's power system.

The Canadian Commercial Co-operation, CCC which has invested in the T3 Aboadze Thermal plant inaugurated about a month ago is now generating 130MW with plans to double its capacity.

"Currently we're doing a tender for the second phase of that project and CCC is hoping to finance it. That would increase the power produced from 130 to 260 MW which would be a significant addition to our generation," according to President John Mahama while inaugurating the plant.
With these plants already on stream and some to join soon, the dark days may be over as the combination of VRA, Bui Power Authority, Sunon Asogli Power Plant (SAPL), an independent power producer with an installed capacity of 200 MW and the myriad of other independent power producers are set to turn the darkness into day for Ghanaians.
These serious attempts to bridge the energy deficiency has not been lost on Raffi V. Ballian, Senior Renewable Energy Advisor at the US State Department said while in on a visit to the country he praised the level of energy access in Ghana and indicated that Ghana was selected as a pilot Sustainable Energy for All (SE4All) country because of the progress that has been made, despite the immense challenges.

According to the 2009 revised national energy policy document the country's fundamental goal of development agenda as enshrined in the Growth and Poverty Reduction Strategy (GPRS II) is to grow the economy to a middle income status of $1,000 per capita by 2015 and also to reduce poverty amongst Ghanaians.

"To achieve the projected GDP of $1,000 per capita, Ghana's total energy supply is expected to grow significantly," the document said.

It however noted that the challenge is how to increase the energy supplies and also expand the energy infrastructure in order to achieve the development targets as Ghana is well endowed with a variety of energy resources including biomass, hydrocarbons, hydropower, solar and wind as well as the capacity to produce bio-fuels and nuclear energy.

At a discussion forum at the US Embassy in Accra to identify possible solutions to Ghana's primary energy challenges, Mr Ballian noted that local capacity is a critical element in having skills for future energy projects.

On which way to go for Ghana in terms of use of energy sources, Ballian said both traditional and renewable energies are capital intensive and it "depends on what the consumers want" and can afford to pay.

As Awotwi and Energy Minister Kofi Buah kept reassuring Ghanaians, the WAGP will soon be up and running and the "dumsor – dumsor" as the Ghanaians chose to call the incessant power outages will be a thing of the past. Ghanaians are beginning to believe as the power situation is almost stabilized.
FACT BOX:
The VRA has a total national installed capacity of 2,120 MW. This comprises:
Akosombo Hydro Generating Station (6 x 170MW units) - 1020 MW
Kpong Hydro Generating Station (4 x 40MW units) - 160 MW
Takoradi Thermal Plant Station (TAPCO)

(GT) 2 x 110 MW - 220 MW
(CCT)1 x 110 MW - 110 MW

Takoradi Thermal International Company (TICO)
Mines Reserve Plant - 80 MW
Tema 1 Thermal Plant - 110 MW
Sunon Asogli Power Plant (SAPL) IPP - 200MW
Total National Installed Capacity - 2120 MW
POWER GENERATION MIX
Hydro 1180MW 54.4%
Thermal: 990MW 45.4%
Solar: 2mw 2%
INSTALLED CAPACITY USAGE
Industry: 70%
Residential: 20%
Non-residential:8%
Street light: 2%
(Source: Buziness Africa)