Sunday, 30 June 2013 14:59
Africa: U.S. Strategy Toward Sub-Saharan Africa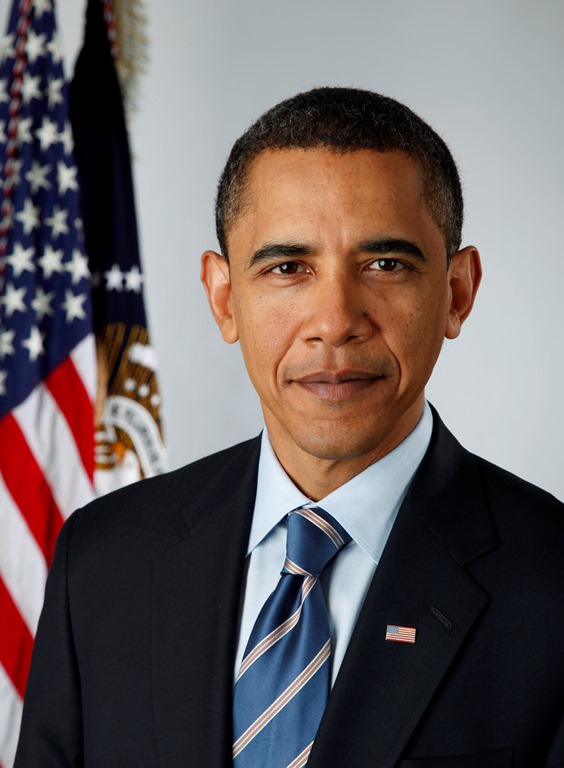 By Barack Obama
WASHINGTON, June 30, 2013 (State Dept) - Nearly 3 years ago, I remarked in front of the Ghanaian Parliament that Africa is a fundamental part of our interconnected world. Since that time, we have partnered with leaders, youth, and civil society in Africa to deepen the principles of democracy and human rights, to expand economic opportunity, and to support those who seek peace where war and deprivation have plagued communities. Africa and its people are partners with America in creating the future we want for all of our children -- a future that is grounded in growth, mutual responsibility, and mutual respect.
As we look toward the future, it is clear that Africa is more important than ever to the security and prosperity of the international community, and to the United States in particular. Africa's economies are among the fastest growing in the world, with technological change sweeping across the continent and offering tremendous opportunities in banking, medicine, politics, and business. At the same time, the burgeoning youth population in Africa is changing economies and political systems in profound ways.
Addressing the opportunities and challenges in Africa requires a comprehensive U.S. policy that is proactive, forward-looking, and that balances our long-term interests with near-term imperatives. This U.S. Strategy Toward Sub-Saharan Africa solidifies and advances many of the initiatives that we have launched since I took office in order to help achieve that balance, and elevates two efforts that will be critical to the future of Africa: strengthening democratic institutions and boosting broad-based economic growth, including through trade and investment. Strong, accountable, and democratic institutions, sustained by a deep commitment to the rule of law, generate greater prosperity and stability, and meet with greater success in mitigating conflict and ensuring security. Sustainable, inclusive economic growth is a key ingredient to security, political stability, and development, and it underpins efforts to alleviate poverty, creating the resources that will bolster opportunity and allow individuals to reach their full potential.
While many countries on the continent have made tremendous strides to broaden political participation and reduce corruption, there is more work to be done to ensure fair electoral processes, transparent institutions that protect universal rights, and the provision and protection of security and public goods. Our message to those who would derail the democratic process is clear and unequivocal: the United States will not stand idly by when actors threaten legitimately elected governments or manipulate the fairness and integrity of democratic processes, and we will stand in steady partnership with those who are committed to the principles of equality, justice, and the rule of law.
America believes in Africa as a region of growing opportunity and promise, for Africa, for America, and for our people and our economies. We believe that Africa can be the world's next major economic success story. We will work with our African partners to build strong institutions, to remove constraints to trade and investment, and to expand opportunities for African countries to effectively access each other's markets and global markets, to embrace sound economic governance, and diversify their economies beyond a narrow reliance on natural resources, and -- most importantly -- create opportunities for Africa's people to prosper. As we support these efforts, we will encourage American companies to seize trade and investment opportunities in Africa, so that their skills, capital, and technology will further support the region's economic expansion, while helping to create jobs here in America.
Across all of these efforts, the United States will prioritize efforts to empower the next generation of African leadership. These young men and women have shown time and again the willingness and ability to change their communities and their countries for the better, and the United States will continue to be their steadfast ally and partner. America's partnership with this new generation of Africans will extend beyond our Government to the broad and deepening relationships between our peoples, businesses, and institutions. These roots will drive our path to a future of democracy, peace, and prosperity for generations to come. (Signed: Barack Obama)
Obama Administration Efforts in Sub-Saharan Africa
Washington, DC — "I see Africa as a fundamental part of our interconnected world - as partners with America on behalf of the future we want for all our children. That partnership must be grounded in mutual responsibility and mutual respect." - President Barack Obama.
Fact Sheet: The New Strategy Toward Sub-Saharan Africa
The White House has announced a new U.S. Strategy Toward Sub-Saharan Africa that provides a proactive and forward looking vision grounded in partnership. The new strategy sets forth four strategic objectives, as described below, and commits the United States to elevate its efforts on the first two of these four pillars: strengthening democratic institutions and spurring economic growth, trade and investment.
Strengthen Democratic Institutions: The new strategy commits the United States to work to advance democracy by strengthening institutions at every level, supporting and building upon the aspirations throughout the continent for more open and accountable governance, promoting human rights and the rule of law, and challenging leaders whose actions threaten the credibility of democratic processes. As the President said in Ghana, "Africa does not need strong men, it needs strong institutions."
Spur Economic Growth, Trade, and Investment: Through greater focus, engagement, and the deployment of additional resources, the new strategy commits the United States to work to promote economic growth, including through increased trade and investment in sub-Saharan Africa. The United States will promote an enabling environment for trade and investment; improve economic governance; promote regional integration; expand African capacity to effectively access and benefit from global markets; and encourage U.S. companies to trade with and invest in Africa.
Advance Peace and Security: The new strategy calls on the United States to deepen its security partnership with African countries and regional organizations to meet the basic security needs of its people. Only Africa's governments and people can sustainably resolve the security challenges and internal divisions that have plagued the continent, but the United States can make a positive difference.
Promote Opportunity and Development: Nowhere in the world are our development efforts more central to our engagement as they are in Africa. We will continue working to focus on sustainable development outcomes and the new operational model for U.S. development assistance outlined in the 2010 Presidential Policy on Global Development.