Wednesday, 10 July 2013 14:11
South Africa Answers Its Critics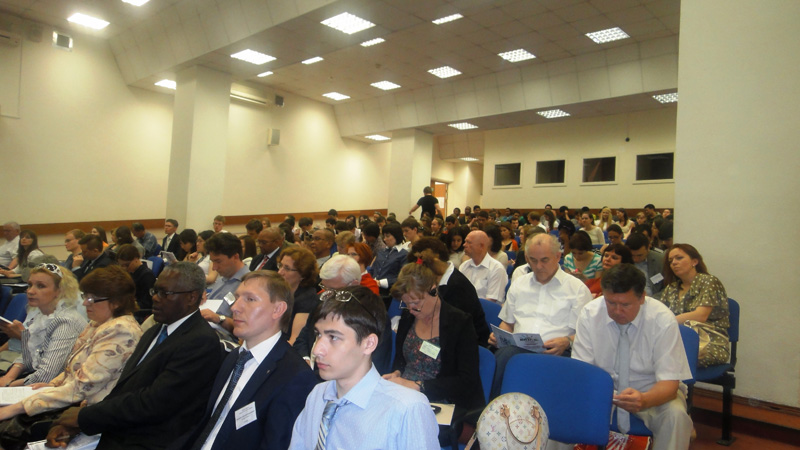 By Tai Adelaja
MOSCOW, July 10, 2013 (Buziness Africa) - South Africa's membership of the BRICS is neither a child of circumstances nor even of necessity, but resulted from the country's hard-won economic and political stability following decades of uncertainty, according to a new analysis of the country's economy.
In a report titled "South Africa - a top developing and globally competitive nation," according to new reports, researchers concluded that the country's economy is on a strong footing and outshines most of its BRICS peers.
The report also relies on an expansive array of economic data and surveys about the country's post-Apartheid development, to challenge popular misconception about South Africa's lack of economic parity with its BRICS peers.
South Africa has faced constant criticism for its tenacious efforts to remain member of the five-nation bloc, including from Goldman Sachs economist Jim O'Neill, who coined the original acronym BRIC, to stand for the fast-growing developing economies of Brazil, Russia, India and China.
In various interviews, O'Neill asserted that South Africa's gate-crashing of the political bloc defies logic because of the country's lack of economic clout. "South Africa has too small an economy. There are not many similarities with the other four countries in terms of the numbers. In fact, South Africa's inclusion has somewhat weakened the group's power," O'Neill said in an interview with British newspapers, Mail and Guardian.
In their report, South African researchers, led by Dr Petrus de Kock, a Senior Researcher at the South African Institute of International Affairs, dismissed such arguments as seriously flawed, pointing to South Africa's current economic renaissance and positive global ratings.
"When benchmarking South Africa against other BRICS nations, there is positive news for the country. Its competitive strengths can be seen in financial market development where it ranks 1st amongst the BRICS nations and 3rd overall in global terms; business sophistication where it ranks 2nd amongst the BRICS nations and 38th overall; and goods and market efficiency where it ranks 1st amongst the BRICS nations and 32nd in the world," the authors said in the report.
The authors stressed that "the high level of confidence shown in South Africa's financial market development comes at a time when global market confidence is slow to return."
"The country is undoubtedly benefitting from the size of its economy and from the quality and accountability of its private institutions where it achieves a 2nd place in global ranking," the report said.
South Africa outperforms its BRICS peer nations on several of the World Economic Forum (WEF) Competitiveness pillars, including Infrastructure, which equals BRIC average, Institutions, Goods & Market Efficiency, Financial Market Development, Technological readiness, Business Sophistication and Innovation.
South Africa also outperformed Russia, China, Brazil and India in overall ranking in the 2013 Doing Business Index (DBI), according to the World Bank Ease of Doing Business 2013 report. The country leads the pack in such indicators as the ease of Starting a business, Dealing with construction permits, Getting credit, Protecting investors and Paying taxes.
"This clearly establishes SA as a competitive developing nation among the BRICS. South Africa is therefore a natural choice for inclusion in the BRICS when it comes to competitiveness," the report said.
South Africa shines even brighter when its economy is compared to that of the motley group of nations considered to be next in line to become global economic powerhouses. Coined the Next-11 by Goldman Sachs, the nations include Bangladesh, Egypt, Indonesia, Iran, Mexico, Nigeria, Pakistan, the Philippines, South Korea, Turkey, and Vietnam.
The criteria used to rank the nations include political and fiscal stability, macroeconomic environment, the quality of health, primary education and labour market efficiency in each country.
South Africa stands shoulder high above the Next-11 in both its quality of health and primary education as well as labour market efficiency, scoring 132 points to the group's average of 80 and 113 against 105 respectively.
"In terms of over-all ranking, South Africa is located in the top five among the Next11 group of developing nations. This shows that South Africa can confidently say that it is a top five globally competitive developing nation," the report said.
As South Africa heads for twenty years of democracy, it is important to assess the road travelled thus far, and to understand the position the country occupies globally, as a developing nation, in the early 21st century, said Miller Matola, the CEO of Brand South Africa, a quasi-government agency that commissioned the report.
South Africa has seen a slight uptick in new investments in its economy at a time when countries such as India and Brazil have seen a slight decline in the number of investors, according to another Research on the International Investor Perception of South Africa Research, a part of Brand SA Project Thrive.
"This report identifies key strengths unique to the South African economy. These indicators highlight that South Africa has unique competitive strengths in the context of the developing world," Matola said. "The broader contexts of South Africa's inclusion into the BRICS formation, as well as South Africa's competitiveness performance compared to other developing nations, therefore shape the approach taken to the research presented here." (Source: Buziness Africa)