Thursday, 28 February 2013 21:05
Tourism Lies at the Heart of the BRICS
By John Fraser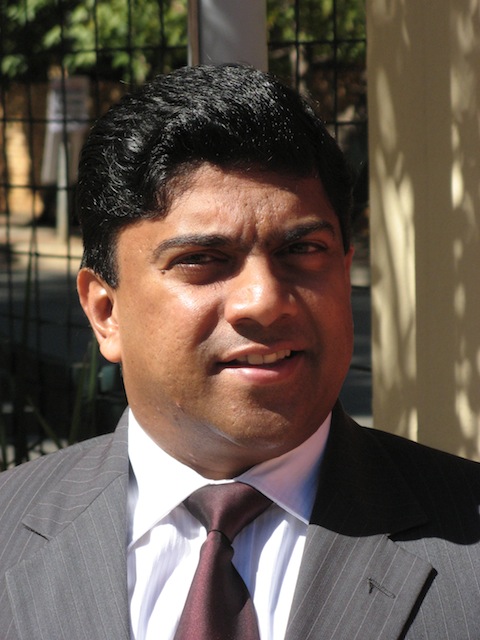 JOHANNESBURG, February 26, 2013 (IPS) - As tourism between the emerging nations of Brazil, Russia, India, China and South Africa starts to increase, South Africa is determined to weld the iron while it is hot.
"Given that tourism was identified and committed to by our government as a key driver for job creation, South Africa needs to secure every opportunity to promote higher levels of tourism to our country," head of the South African Chamber of Commerce and Industry, Neren Rau, told IPS.
"The BRIC nations hold substantial potential for encouraging tourism to South Africa, given that our conventional tourism markets were substantially impacted by the global economic crisis."
But since 2012, South Africa has seen successful growth in the industry, with rates at twice the global average, according to Rau.
As the industry expands, India, China and Brazil are important tourism targets, chief executive of South African Tourism, Thulani Nzima, told IPS.
"The organisation invests significantly in growing awareness of destination South Africa in those markets, and in implementing marketing campaigns there," he said.
Fellow BRICS member Russia, meanwhile, remains somewhat sidelined in South Africa's ambitions, largely because of the long distance and the lack of no direct air links between the two countries.
The upcoming BRICS summit hosted in Durban, South Africa, in March will provide an opportunity to showcase the country as a tourist destination, while also bringing immediate benefits to the tourism industry, Nzima suggested.
"It will enjoy significant editorial coverage in the BRICS nations, raising awareness about South Africa's capability, beauty, accessibility and warm, welcoming, friendly culture towards tourists."
The latest figures for tourism arrivals in South Africa show healthy growth from the other BRICS nations for the first nine months of 2012.
Tourist arrivals in that period showed a 51.7-percent increase of travellers hailing from Brazil, and a 62.8-percent rise in Chinese tourist. Indians and Russians, meanwhile, increased their travel to South Africa by 16.8 percent and 34.6 percent, respectively.
However, the combined BRICS travel into South Africa still does not surpass that of United Kingdom, which highlights the growth potential still to be realised in the emerging markets.
Michael Tatalias, the chief executive officer of the Southern Africa Tourism Services Association, SATSA, told IPS that the first step to boosting tourism between BRICS partners is by increasing air links – which will be good not just for tourism, but for trade as well.
"An initial key goal for South Africa would be to become an airline hub between South America and Asia," he said.
He added that currently about one million people a year travel from South America to Asia via the Middle East and Europe and that South Africa could divert some of that air traffic.
"Where air links open up, business travellers follow, deals are made, and cargo and sea trade follows," he said. "With increased air access, business and trade increases. But crucially, tourism gets economy class seats to use for leisure travel."
"The tourism ministry has spoken strongly about the importance of opening the skies into Africa," agreed Nzima. He added that making the visa application processes as easy as possible, and removing as many impediments as possible to visiting South Africa are crucial additional steps that are "receiving considerable Government priority".
South Africa's Tourism Minister Marthinus van Schalkwyk visited China in January to see how recent growth in tourism can be sustained, while emphasising the importance of this BRICS partner for tourism development.
"We are confident of continuing our exciting growth in a market set to become one of the world's most important tourism markets in the future," he said.
Van Schalkwyk has worked for a number of years to create a tourism component of the G20, called the Tourism-20 or T-20, a working group of the tourism ministers of the G20 nations.
"Similarly, we should work towards a T-5 grouping, to reflect the five partners in the BRICS," suggested Tatalias. "This would focus on resolving bottlenecks and hindrances."
Rau, meanwhile, warned that promoting tourism in South Africa faces some of the challenges as the promotion of the country itself.
"If tourism growth is to be sustained, it must be supported by strong redress of the inhibitors to tourism growth in South Africa, such as perceptions of rampant crime and widespread violent protest activity, as well as insufficient promotion of the facilities that South Africa has to offer," he warned.
Now the challenge for the BRICS leaders is to move beyond the exchange of pleasantries – to a far greater exchange of tourists. (END)