Thursday, 15 November 2012 13:28
Africa: Hub for Investment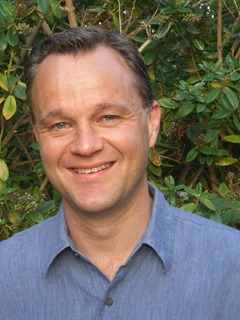 By Mark Simmonds*
LONDON, November, 15, 2012 (Buziness Africa) - More needs to be done to spread the word of Africa as a continent of opportunity. Having travelled to several African countries, and having met business representatives, entrepreneurs, investors and politicians, I have been amazed – not only by the ambition of African countries, by the scale and diversity of opportunities, but also by the lack of awareness about them. This is most evident among those with no experience of doing business in Africa.
Africa's economic success story is not brand new. Over the first decade of this millennium, six of the world's ten fastest growing economies were African. Which was the fastest-growing country over those ten years?
It wasn't China. It wasn't India. It wasn't Brazil. It was Angola. Of the BRICS, only China made it into the top ten. The rest were crowded out by the likes of Chad, Mozambique and Rwanda, of course, I understand, from a lower base. In terms of annual average GDP growth, African countries have outstripped Asian countries throughout the 21st Century.
Now I suggest that this is not just a flash in the pan. Over the first half of this decade, the trend will continue. Seven of the top ten fastest-growing economies are forecast to be African. But they are not the countries that usually spring to mind. They include – in addition to the ones I've mentioned – Niger, Guinea, the Democratic Republic of the Congo.
Ethiopia's average annual GDP growth has been above 8% since 2001 and is forecast to remain so – making Ethiopia the third fastest growing economy in the world over the next few years. This is impressive. But it is still falling short of its potential. Its rapid growth is being achieved with the lowest internet penetration rate in sub-Saharan Africa: just 0.7%. Imagine how much productivity would be added to the Ethiopian economy with more widespread internet access. A significant proportion of agricultural land remains unproductive or yielding 25% or less of its potential.
It needs to be made clear that African success is not based solely on extractives. Indeed, this is not where the majority of investment is directed. Around 70% of capital being invested into Africa is going into manufacturing and infrastructure.
There is growing interest in low-carbon renewable energy – on which, Greg Barker, Minister of State for Energy and Climate Change, recently led a business mission to Ethiopia, Kenya and Tanzania. And there is increasing demand for investment in for example health and education, particularly where it relates to driving the achievement of human potential.
Another area with huge potential is agri-technology. Well over half the world's uncultivated cropland lies in Africa. And where land is being used, productivity is only a quarter of the global average. British expertise could help to improve this productivity. So the opportunities in Africa are incredibly diverse – far more diverse than many people realise.
Ghana provides an excellent example. Its economy grew by 14% last year, partly due to oil coming on stream for the first time. And who are leading the development of Ghana's Jubilee oil field? British-based Tullow Oil.
During my visit, I also heard about the great progress that Vodafone is making; took part in an event to celebrate 75 years of British Airways flying to Ghana; and witnessed a new hospital project rising from the ground courtesy of International Hospitals Group. In short, I saw an economy on the move; one which offers huge potential for British investors.
Now, I realise that I am probably preaching to the converted. I know that there are a significant number of people who are aware of Africa's potential. But to me it seems like a rather discerning club who tell one another about the opportunities. I see so much potential in Africa.
I also want to ask you to spread the word and help others seize the opportunities. There are already many British companies doing excellent business in Africa, but we need to do more to help smaller companies enter the market. Only 20% of SMEs in sub-Saharan Africa have a line of credit from a financial institution compared, for example, to 44% in Latin America and the Caribbean.
I know that Barclays has recently launched an initiative to support the development of the SME sector in Africa, and I hope others will follow. The Financial Services sector, the London Stock Exchange and the city of London have a significant role to play in driving Africa's economic development and growth.
In Britain, we have the experience and expertise to support Africa's rise. Our companies are world leaders in sectors as diverse as financial services, communications, education, infrastructure and energy – all of which are needed in the process of economic development. Many of them are listed on the London Stock Exchange. Today, African governments, companies and citizens are crying out for more attention from British business. The appetite is there.
Consider a company like Kenya's Safaricom. Five years ago it launched a new mobile phone-based payment and money transfer service, M-Pesa, following a pilot project supported by Vodafone and the Department for International Development. M-Pesa is now a huge success story, with 17 million subscribers in Kenya alone. This has also shown how we can add value; how British involvement – in this case from both Government and the private sector – can help African business to develop.
From the perspective, it is clear that sustainable economic growth will not come from Government spending fuelled by debt, or indeed from domestic demand – at least for now. That means exports are more important than ever. And as growth in our traditional export markets remains sluggish, we need to do more to unlock the opportunities in the new and emerging markets like those in Africa. More trade with Africa will help our own economy and job creation in Africa.
While I have been beating the drum for Africa, I recognise that many problems persist. Conflict and instability endure in some areas. Poverty remains. And it can be difficult to do business – especially where corruption remains a problem.
But I believe that trade and investment can help spread stability, alleviate poverty and improve the business environment and reduce the likelihood of conflict. I was pleased to hear President Goodluck Jonathan of Nigeria say that more intra African trade is required. That will mean the removal of trade barriers, tariffs and protectionism.
As all these elements go in the right direction, so trade and investment will flourish further. African entrepreneurs will look increasingly to the international financial hubs to secure the investment they need to grow their businesses. African governments will be looking to raise funds to build and enhance their infrastructure. We want them to come to London, which is perfectly positioned to match investors with investment opportunities.
The opportunities are very real: African companies are energetic and seeking out investment. London should be leading on this agenda.
Securing Britain's future in the 21st Century requires us to secure our prosperity. This means harnessing economic growth wherever in the world it is occurring. It means supporting our private sector abroad and ensuring that it can compete in an increasingly competitive global marketplace.
It means strengthening our relationships in Africa, deepening our understanding and working together to seize the opportunities that it presents. I want to drive UK investment in Africa to benefit African and UK companies, and the UK economy. We are here to assist, so use us.
***By Mark Simmonds, Foreign Office Minister for Africa (Excerpts).