Wednesday, 17 October 2012 16:02
Russia: Rethinking Investment Strategies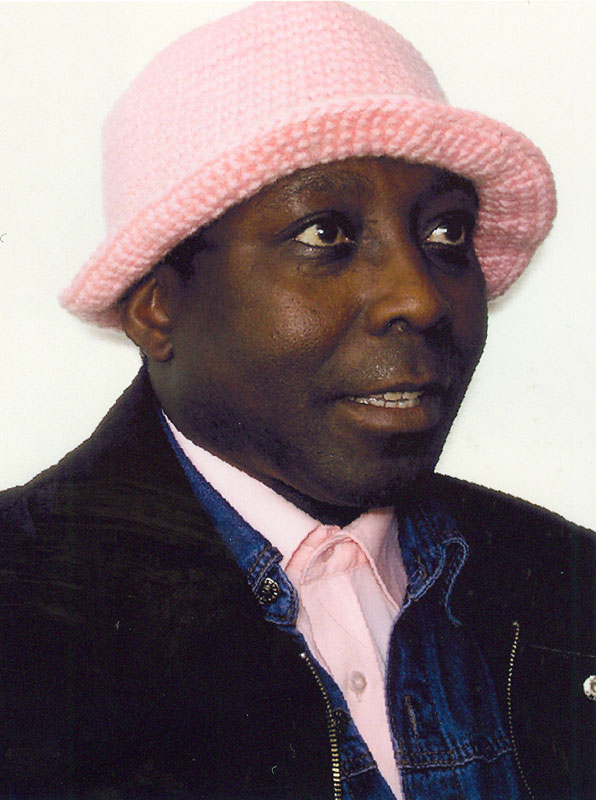 By Kester Kenn Klomegah*
NAIROBI, October 17, 2012 (Buziness Africa) - Over two decades China has made a huge success in implementing its long-term strategic foreign policy while Russia is still struggling to engage Africa. A critical assessment shows that Russia's problem of winning Africa back stems primarily from lack of political will and concrete policy agenda. After the collapse of the Soviet system, Russia revised its foreign policy concept which underlines new directions to develop political contacts and expand economic cooperation, but in the case of Africa, policy implementation has been noticeably slow and has that reflected on the overall economic cooperation and aggregate trade turnover between Russia and Africa.
Speaking in an exclusive interview on October 21 (2011) with the Voice of Russia, the Echo of Moscow and the Radio of Russia, Russian Foreign Minister Sergei Lavrov informed his listeners that "the main thing is to develop mutual economic ties, something that is yet to be implemented as far as our relations with African nations are concerned. Our trade turnover with African countries currently stands at $4 billion dollars, while China's trade turnover with these countries amount to $120 billion dollars."
According to transcript remarks at the reception on the occasion of African Day in Moscow in May 2009, Lavrov said that "the trade volume over grew noticeably to over $8.2 billion and added that widening political dialogue, strengthening the traditionally friendly relations and expanding many-sided cooperation with them remains a priority in Russian foreign policy."
Previously, in 2008, the former Deputy Foreign Minister, Alexander Saltanov, in his annual report put trade volume between Russia and sub-Saharan Africa at $1.9 billion. The same year, the aggregated trade turnover between China and African countries totaled almost $110 billion, while its direct investments on the continent stood at $10 billion.
A study of Russia's trade statistics between 2001 and 2011, for instance, shows that only little progress has been achieved within a decade as compared to China. Worthy to say that Chinese products are visible in African markets and African traditional goods are also found in China, unlike the current situation between Russia and Africa.
Professor Alexei Vasiliev, former Special Representative of the President of the Russian Federation for Relations with African Countries, frankly pointed in his article to Valdai Club that Chinese presence in Africa has many faces and includes the provision of grants and loans; rail and highway construction; construction of power plants, housing construction, shopping malls, schools, and hospitals; arms supplies; tens of thousands of Africans studying in China; regular summits and mutual visits at the highest government level.
Vladimir Putin visited a few selected African countries in 2006, and only once, during his entire two terms as Russian president, and that was followed three years later (in June 2009) by Dmitri Medvedev. These official visits, indeed, marked Russia's interest in reviving relations with African countries and in key areas of economic relations, but unfortunately achievements fell far below expections. Soon, we expect drastic political changes both in presidency and primiership, as cabinet head Putin is yet to visit the continent to promote needed economic diplomacy.
Compared to China, over the same period two terms of Putin and one term of Medvedev, one can imagine number of visits by Chinese leaders to Africa and number of projects undertaken there. Within a decade, China successful organized at the ministerial and heads of states level three Forum on China-Africa Cooperation (FOCAC) where in declarations outlined many bilateral cooperation agreements, ranging from political dialogues, trade, investment, mineral exploration, agriculture, education and youth exchanges.
As Lavrov indicated in his interview the vast difference in Russia's and China's levels of economic engagement with Africa, the landscape for engagement continues to change in favour of China simply due to the fact that China has indiscriminately fixed thousands of economic projects throughout the continent both at the private and state levels. China continues to pursue consistently a concrete policy agenda drawn from its previous third ministerial summit (FOCAC) held in Egypt.
Obviously, both Russian and African policy experts have acknowledged that Russia's investment, so far, is a drop of water in the African ocean. Experts have further explained that during the Soviet era, it had more than 350 Soviet enterprises and well-functioning Soviet cultural centres, but these were shut soonafter the Soviet collapse in 1991. China then capitalized on Soviet's exit out of Africa and began to implement its African policy.
Buziness Africa's policy survey on Russia and Africa, polled between June 2010 and June 2011, has shown that nearly 80% of the respondents said Russia's policy problems in Africa was significantly due to absence of a concrete African agenda while 65% of the respondents indicated that Russian authorities lacked the will power and interest in prioritizing Africa. While some say Russia, exceptionally rich in mineral resources, is limited by financial resources in its policy pursuit in Africa, others still believe that Russia is as big as China and with vast resources should be active in Africa. China has nearly 1.4 billion population and Russia has only 143 million.
The authorities in Kremlin, high-ranking officials at the Ministry of Foreign Affairs RF and Ministry of Economic Development, researchers at the Institute for African Studies under Russian Academy of Sciences, directors of Russian NGOs and some Russian politicians in the State Duma and Federation Council have treaded softly with words and well-structured phrases such as: Russia needs to focus on and deal with its post-Soviet internal economic problems; Russia has its own policy approaches; and another popular phrase that Russia is not competing with China in Africa.
Exactly ten years ago, Professor Vladimir Shubin, Deputy Director of the Institute for African Studies told me in an interview that "as to the policy failures, perhaps, we have to point to the lack of deep knowledge of African conditions, especially at the initial stage of the involvement which sometimes resulted in suggesting (or agreeing to) unrealistic projects on the continent."
"Any person who knows Africa and its potential can say that the economic cooperation has lagged behind. But some steps are evidently overdue, but finance seems to be the main obstacle to successful development of economic ties. A lot in future will depend on supply of Russian citizens with genuine, adequate and objective information about modern Africa, and here both state and private mass media linger a lot," Shubin added in his interview with me.
But, suffice to say that Russia has 38 embassies operating in Africa and, on the other hand, Africa maintains 36 embassies in Moscow. Russian diplomats use the media to support their work while African diplomats don't even imagine how media, as a useful tool, can help to strengthen their work in the Russian Federation.
The pitfalls in Russia-Africa diplomacy have to be equally shared. We have to blame and criticize African diplomatic representatives for their deep slumber and ineffective work too. The recurring tendency is, while some of the embassies are actively promoting their countries' economic interests and are winning friends for Africa, others are hardly visible. Leaders of African countries should also learn to knock on the doors of Russian authorities with potentially viable and initiative proposals that are mutually beneficial for both partners, Russian experts suggested.
Nevertheless, Russia has a lot that can be offered to African countries. Putin has one of the important tasks of strengthening the bilateral actions aimed at promoting opportunities for trade and capital investment in African countries and in Russia, in order to create the best possible conditions for Russian and African entrepreneurs in their efforts to develop mutually beneficial economic relations.
Many potential African exporters still harbour negative perceptions about Russia and its market often comparing it to export opportunities offered by the United States, Europe and now new attractive conditions by China. Experts say Russia's market is still not opened and business approaches are still not explicitly understandable for African exporters.
Catherine Grant, Programme Head Economic Diplomacy at the South African Institute for International Affairs (SAIIA), an institution that provides analysis, promotes dialogue and contributes to African policy making in a dynamic global context, told Buziness Africa in an interview from Johannesburg, South Africa: "The trading links between Africa and the US are well-established and American Growth and Opportunities Act (AGOA) has been able to build on those through offering preferences for some products. There are additional challenges with regards to Russia, such as the language and an unfamiliarity with the culture. And, I think it is not so much that Russia is perceived as not open for business but traders are unsure of how to get into the Russian market."
She, however, suggested the following points with regards to increasing trade and economic cooperation between Russia and African countries: to increase trade, Russia could consider offering preferential market access to products from African countries.
This has been done by China and other trading partners. It would be mutually beneficial if the preferences were given on products that Russia does not produce itself. Reduced tariffs would bring down the costs for Russian consumers.
In June 2009, Namibian President Hifikepunye Pohamba suggested to Medvedev to consider opening Russia's market for African produce and services, - a proposal that has still not been raised for serious discussion in Moscow. On the otherhand, Medvedev said Russia would also like to see "a considerable share of Russian companies on the African market," and that many foreign companies, particularly from the U.S. and China, are currently operating in Africa.
There are various ways to open the market for Africa. One surest way is to use the existing rules and regulations. The preferential treatments for agricultural products which currently exist but Africans don't use them. Then, Russian authorities should make it possible for individual African countries to negotiate with the Russian government for their products to enter the market. Further to that, the African regional economic blocs can be useful instruments because these important blocs can work with their counterparts to facilitate trade between Africa and Russia.
The Kremlin needs to thoroughly study China's positive experience of aggressive expansion of its zones of economic and geopolitical influence in Africa. This valuable lesson is needed for the right positioning of Russia and effective protection of its strategic national interests not only in Africa, but also in other regions of the world. In order to assess the implications of the Kremlin's influence, one is required to look at the depth and width of Russia's engagements on the continent.
And thus discussed so far, of course, one cannot fail to recognize notable overall efforts by Russian authorities to engage Africa, but there seems the need for a more vigorous and indepth dialogue at an enlarged Russia-African Economic Partnership Forum through which to draw up a long-term and comprehensive Russia's policy agenda for Africa.
***Kester Kenn Klomegah, a former editorial staff of The Moscow Times, is a keen foreign policy observer and an independent researcher on China's and Russia's policy in Africa. In 2004 and 2009, he won the Golden Word Prize for series of analytical articles highlighting Russia's economic cooperation with African countries.