Friday, 10 August 2012 12:54
Unforgettable Diplomatic Memories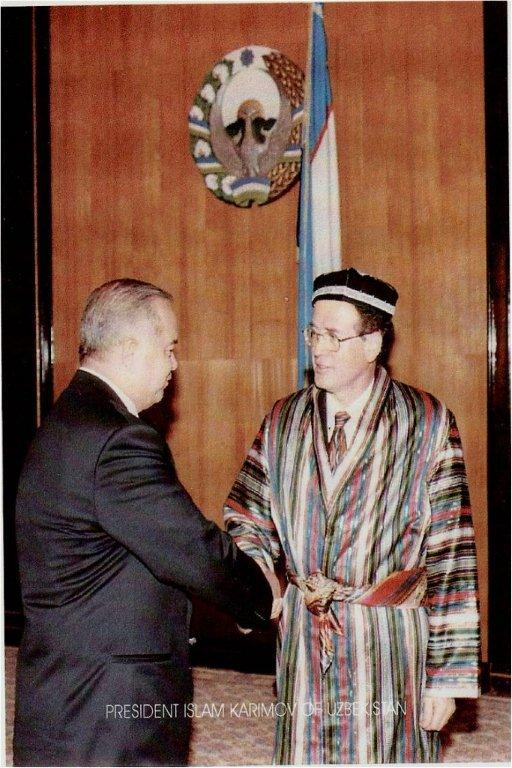 By Kester Kenn Klomegah
MOSCOW, August 10, 2012 (Buziness Africa) - More than a decade has passed, but still Thomas Wheeler, currently a research associate at the South African Institute of International Affairs, recalls some of his memories when he served as South African non-resident ambassador in former Soviet central Asian republics in this short interview with Kester Kenn Klomegah.
Interview excerpts:
Q: What do you still remember about the changes when your first arrived as South African ambassador to central Asian republics of Uzbekistan, Kyrgyzstan, Tajikistan, Turkmenistan and Azerbaijan, as well as Turkey between 1997 and 2001?
TW: I paid my first visit to Uzbekistan in late 1997 to attend the conference of the heads of state of the central Asian Republics arranged to discuss a nuclear-weapons free zone in central Asia. I was honoured to be placed directly after the representatives of the permanent members of the UN Security Council.
This was, I assume, in recognition of South Africa's having terminated its own nuclear weapons programme and the role we had played in the successful negotiation of an Africa Nuclear Weapons-Free Zone, the Treaty of Pelindaba, which will come into force later this year. Regrettably by the time I left in mid-2001, little had been made, as the jealousies between the various heads of state sabotaged progress. This was told to me by a diplomat of one of the receiving countries.
A month or so later I returned to Tashkent to present my credentials from President Nelson Mandela to President Islom Karimov. He received me in a courteous and friendly fashion and expressed the hope that South African gold-mining companies would invest in Uzbekistan. I had to warn him that the South African gold mining industry was going through profound changes and he should not set his expectations too high. I was robed in a traditional Uzbek silk gown and doppa, for the ceremony – items that I treasure to this day.
Over the next four years I paid as many as four visits a year to Uzbekistan and was ably assisted by the South African honorary consul, Michael Timcke and his wife Felicity. I visited resident ambassadors of other countries resident in Tashkent to get their perspective on how events were unfolding in that country.
There were signs of rapid development and improvement in the city. New hotels were springing up to accommodate international visitors and business people. New civic buildings, including a Parliament house, were inaugurated.
Uzbekistan sought to distance itself from its Soviet past and statues from the earlier era (e.g. Lenin) were replaced with local icons – Amir Timur, Alisher Navoi, Abu ibn Sina and Ulugbeg, the astronomer. Historical cities and monuments, like Samarkand, Bukhara and Khiva were renovated with the help of UNESCO. New industries were established, such as a Daewoo plant in the Fergana Valley to manufacture motor cars for the local and regional market.
Christian churches were reopened and renovated. All these positive developments came to a sudden stop in February 1999 when a concerted attack was made by Islamist insurgents who exploded six car bombs in Tashkent, one of which narrowly missed killing the president. Repressive measures increased in response to this perceived radical Islamist threat. The other explanation was that the youth who were not benefiting from independence under a secular government, were turning to religion and being radicalized.
Q: Would you say that the changes were positive and good for these former Soviet central Asian republics and the people? Could you also discuss how local traditions hindered development in these republics after the change?
TW: In the sense that the cities were modernized and the gloom of Soviet architecture was replaced by lively modern structures, yes there were improvements, but as the leaders, with the exception of Askar Akayev of Kyrgyzstan, were men with Soviet authoritarian mentalities, the common people did not receive the full benefits of their new freedom.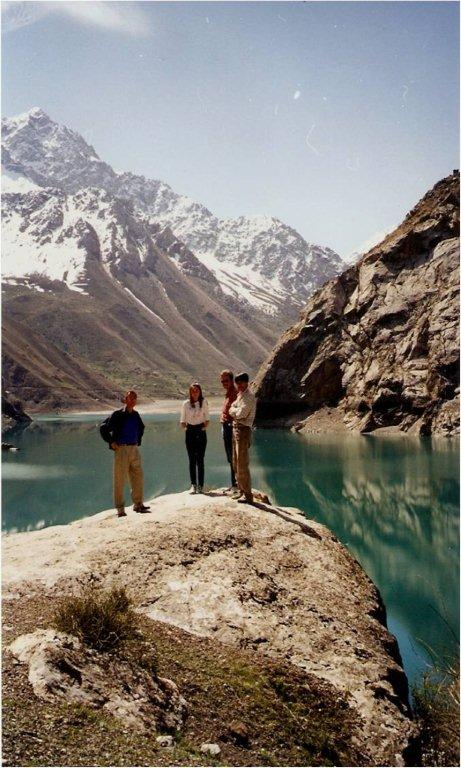 Q: Do you think these (changes) also influenced the perceptions of foreigners in these republics? How the diplomatic community did interpret the changes, its impact and expectations from the leaders in these republics?
TW: Remember I was not resident in any of these countries, although I visited as often as I could – one to four times a year. My impressions were therefore gained largely through my contacts with local residents and citizens, diplomats, business people and representatives of international institutions like the IMF and World Bank.
I think I was able in this way to gain a realistic view of developments and circumstances, political, economic and social, and report on these to my capital. As I said above, our resident honorary consul in Tashkent, Michael Timcke, was of invaluable assistance in Uzbekistan, as he was well regarded in government and had an excellent network of contacts in all sectors of society. In some respects he was treated as surrogate ambassador in my absence.
Q: Could you tell us a little bit about how you spent your social life in these ex-Soviet central Asian republics?
TW: I served in central Asia during the period you mention, that's between 1997 and 2001. I was also a non-resident ambassador. You will have seen some of the yarns I tell in the articles I sent you. I enjoyed my visits to these countries, accompanied by members of my staff and later after I married an American academic in Ankara, with my wife.
Q: Maybe, you would like to recall some of the most interesting moments while serving in these republics? How was diplomatic community's relation with official authorities?
TW: I went to the central Asian republics with great enthusiasm and that enthusiasm was generally reciprocated – except when I offered assistance with water issues and dams. That was judged too hot an issue between the republics and better left alone.
My enthusiasm did not, however, achieve the same resonance in my capital, Pretoria, and the requests for assistance from the Uzbeks for training their officials in administration and from the Kyrgyz for assistance with their negotiations in the World Trade Organisation fell on deaf ears back in the South African bureaucracy.
It was difficult for them so far away to see what benefit South Africa could achieve from efforts expended and costs incurred when we were stretched ourselves.
I was invariably courteously and even warmly received by officials. My meeting with President Askar Akayev in Bishkek was particularly warm and he was well-informed on South Africa.
The president of Turkmenistan declined to receive me and delegated the speaker of the rubber stamp parliament to receive my credentials. He did this to other non-accredited ambassadors, including the Papal Nuncio from Ankara – to the latter's great dismay. Then, I decided to publish separately a chapter on central Asia that I wrote for the SAIIA Yearbook 2006/07, several years after I left the region.[BA]