Sunday, 01 July 2012 11:01
Russia's Long Bumpy African Journey
By Kester Kenn Klomegah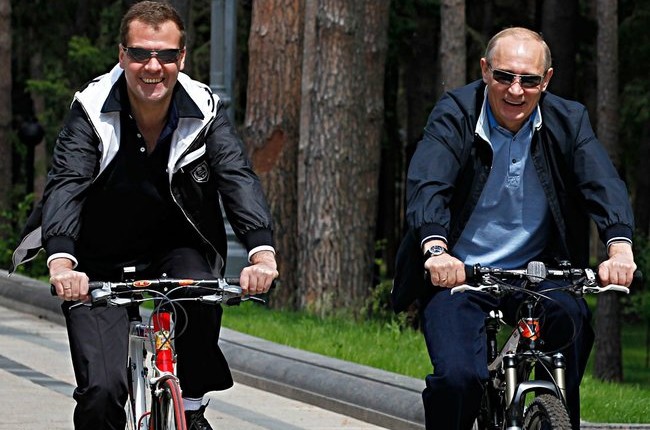 MOSCOW, June 30, 2012 (Buziness Africa) – Until now, it's clear that Russia does not have a concrete policy agenda for Africa – and even in a sense of its ad hoc agenda which is different from that of China – and compared to Soviet times, Russia now offers much less in efforts to return wholeheartedly to the African continent, at least according to Irina Filatova, a professor emeritus from the University of KwaZulu-Natal in South Africa and also a professor at the National Research University, Higher School of Economics in Moscow.
She, however, admitted that "Russia is interested in developing economic relations with Africa, but does not have much to offer, and what it does have to offer, it does not quite know how to. There are some good projects there on the continent."
As for political relations, especially efforts to develop new Russia-African strategic partnership, "I am not aware of any such efforts, except South Africa's membership of BRICS. This is, as we know, an ideology aimed at changing the world economic (and political) order. Any other strategic partnership between Africa and Russia does not exist, and is impossible because of Russia's negligeable economic ties with the continent," Filatova told Buziness Africa in an email interview.
After the Coldwar
Unlike the old Soviet days, the visibility of Russia in Africa is not impressive and although difficult to know their policy intent, one could guess that Russians are not interested in Africa any more after the cold war or they feel that the Chinese and Indians have taken them over and feel that there is no need for coming in to invest or do business in Africa, according to an observation by professor Paulos Chanie who works with the Organization for Social Science Research in eastern and southern Africa (OSSREA) based in Addis Ababa, Ethiopia.
In a recent discussion, Chanies further pointed out that considering guiding principles in efforts to develop new Russia-African partnership, Russian authorities need to make a deeper study, systematically analyze and follow the Chinese way – investing in the economy of Africa with less politics.
Dr. Lesley Masters, a senior researcher at the Institute for Global Dialogue in South Africa told Buziness Africa that Africans still have negative perceptions about Russia, most times, African countries continue to perceive Russia through a Soviet lens, and worse - "there is not enough understanding in Africa regarding Russia."
In terms of Russia's own approach and perceptions towards Africa, Masters thinks that Moscow has been highlighting Russia's traditional ties with the continent in an effort to demonstrate that there has not been complete withdrawal of emphasis from the continent, and that there is a historical connection on which to grow relations. This is particularly important in light of other BRICS state's interest and growing presence on the continent.
Russia's engagement with Africa has been more strategic in its approach, especially in terms of solidifying relations with countries that have critical resources in terms of energy and minerals. This was visible in President Medvedev's visit to key African states on his state tour in 2009. There are also key geo-political implications for in terms of global governance where Africa, with its 54 states, represents a key voting bloc within the structures of global governance in addressing Russian concerns in terms of the international balance of power, according Lesley Masters.
Despite historic ties with Africa, greater effort needs to be made on developing Russia-Africa relations. There is still considerable work to be done in terms of Russia's soft power in the African context. Already there have been high-level business and conference meetings between India and Africa, as well as China and Africa (FOCAC).
From July 18-19, China will host its fifth ministerial conference with African leaders and business representatives in Beijing, China.
"Initially, there needs to be a platform to develop a Russia-African dialogue. African engagement with Russia has also been difficult (trade and economic policy constraints), especially in building up economic ties. Relations need to be more visible and opened up to promote greater exchanges across sectors between Africa and Russia," suggested Masters in the interview with Buziness Africa.
Adopt Refined Business Styles
Another expert on Russia-African policy, Dr. Shaabani Nzori, has reminded African leaders that Russian President Vladimir Putin and his foreign policy team are very pragmatic people and African leaders must adopt business-style in their approach while seeking cooperation with Russia, the relationship ought to be very business-like, without any "lyrics" whatsoever.
"This implies that our leaders much formulate exactly what they want and what to expect from Russia, what they are ready to offer in exchange and spell this out very clearly without any bonhomie," Nzori told Buziness Africa in an interview soonafter Putin was inaugurated as new president in May.
"With regard to African mineral resources and Russia's intended role in their exploration and exploitation, that African governments should review their policies on economic cooperation in the mineral sphere, we need to be principled and not let Russians determine the agenda on how these our resources ought to be exploited and managed," he said.
So far, African authorities have failed to use mineral assets as trump cards to negotiate better terms when going into contracts with foreigners not only in exploiting and managing the minerals deposits themselves, but also using them to get inroads into other spheres of economic, technical and technological cooperation like, say, getting access to Russia's technology and prowess in nuclear power generation including building nuclear power stations, say in Tanzania, or use mineral deposits for asset-swapping to acquire ownership of enterprises in Russia itself or third countries, Nzori further explained.
Understanding Market Competition
Dr. Bashir Obasekola, chairman of the Russian Chapter of the Nigerians In Diaspora Organization Europe (NIDOE-Russia), a non-profit social organization based in Moscow, told Buziness Africa that many people are still expecting to see a very robust Russian policy implemented in Africa.
According to Obasekola, China is still dominating all spheres of activities in Africa, in sharp contrast to the sluggish attitude towards Africa during the first presidency of Vladimir Putin and that was followed during Medvedev's period. In order to stimulate the dwindling ties, Medvedev appointed senior senator Mikhail Margelov as his special presidential envoy for cooperation with Africa in March 2011.
"Though some attempts were made by Medvedev to change the trend. He even appointed a new special envoy on African affairs, Mikhail Margelov, to bring in new ideas to Russian-African relations, on his part he organised business forum in Addis Ababa, visited southern and eastern African countries drumming about Russian investment but with little results. Nevertheless, the potentials of Russian-African relations are still yet to be maximized," he wrote further in his email interview.
Specially somehow, Obasekola noted that Medvedev would be remembered in Nigeria as the first Russian leader to pay an official visit to the country in June 2009. During this historic visit, the Federal Republic of Nigeria and Russia signed six bilateral agreements aimed at boosting both nations strategic partnership.
For Ana Cristina Alves, a senior researcher from Global Powers and Africa at the South African Institute of International Affairs (SAIIA) and lecturer from the Witwatersrand University in Johannesburg, South Africa, "there was not much really about Russia – people talk about China, India and Brazil in Africa – Russia hardly make it into the academic discussions here."
Alves thinks that there is a lot of potential for trade and economic cooperation to improve in the medium-long term, but doesn't think Africa is a priority for Moscow right now, and concluded "the impression I have is that Russia's engagement in Africa is being mostly conducted by private Russian interests to explore mineral resources without any support from the Russian government."
Revisiting Past History
On June 27, 2009, Medvedev returned from his first trip to Africa, declaring that such a visit should have been made sooner but it was not too late for Russia to play a role on the continent. Summing up his trip, he noted frankly that Russia was "almost too late" in engaging with Africa. "Work with our African partners should have been started earlier and that Africa is waiting for our support," he said at that time.
"Our policies here will be very friendly, but at the same time pragmatic," Medvedev said, noting that the Soviet Union "always held a very friendly position with regard to African countries, helping them win independence." But despite such ties - particularly with countries such as Namibia and Angola - Moscow's influence has waned since the fall of the Soviet Union, as countries turned to the United States and China, RIA Novosti reported.
The interest of major international players in Africa is actively discussed on the continent, and Medvedev asked "Are we any worse than them? Clearly, there should be competition among companies. We should be also involved," Medvedev said, added that Russian companies should compete in Africa, particularly with U.S. and Chinese firms.
On his part, Namibian President Hifikepunye Pohamba suggested to Medvedev to consider opening Russia's market for African products and services, a proposal that has still not been raised for serious discussion, not in Moscow and not even inside Africa.
Medvedev's predecessor, Putin, visited only South Africa and Morocco in his eight years as president from 2000 to 2008. However, the main result of Medvedev's trip, billed as Russia's return to Africa, was to boost a sense of friendship and all manner of cooperation with his counterparts in Egypt, Nigeria, Namibia and Angola, and Russian companies signed deals worth billions of dollars.
The appointment of special representative, Senator Mikhail Margelov by Medvedev was an indication of understanding the problems existing in Russia-African ties and a message of goodwill to strengthen relationship with Africa, but the level of work done so far shows that a lot still has to be done in order to attain reasonable height with implementation of policies in Africa, many experts still believe.
Arguably some experts say the challenges are unsurmountable and therefore pose risks to foreign business in Africa. For instance, Andrei Petrov, founder of New African Initiative, a non-profit organization that seeks to change negative perceptions about Russia and help Russian investors in Africa, said that the major problem which Russian companies are facing with their investments abroad is the absence of a system for obtaining financing from the government and commercial institutions.
Next to that is related to political risks which all of us have seen in the North Africa for over the past year. The Russian Railway Corporation, due to the latest events in Libya, lost its projects including the construction of the Bengazi-Sirt railway with the total cost of 2.2 billion Euros, Petrov said, and admittedly added that it's very difficult to compete with China which is very dynamic and active on the continent and has low cost financing in sufficient amounts for nearly all investment projects they have obtained in Africa.
Significance of Frequent Dialogues
After studying Russia's policy issues with African countries for more than a decade, Rex Essenowo, an independent economic analyst based in Moscow, acknowledges frankly with Buziness Africa that Dmitry Medvedev was more focus and determined on Russia-African economic policies during his four years in office as the Russian president, compared to his predecessor Vladimir Putin's previous eight years.
There has been certain progress in some quarters, and even, the emergence of BRICS regional bloc has a force binding Russia and South Africa which presents a good platform to renew trade and economic relations with Africa. "But, let me quickly point out that South Africa is still far away from being the flag bearer in determining African economic policies and integration with Russia, if you take into consideration the potentials that Africa and Russia has," Essenowo added.
The attempts to strengthen relationship in West Africa with a state visit to Nigeria, before then, a visit to Egypt and later to Angola and Namibia in southern Africa by Medvedev, the subsequent signing of several MoUs and agreements were not fully utilized by both sides.
Essenowo said "we will like see African countries showing more interest with concrete actions and to be followed up in tapping the huge potentials that we have, for the benefit of both sides. We are not lacking the resources to boost the relationship, but the will power has always been put on hold or totally ignored."
Essenowo pointed out that there are several U.S.-Russia, Russia-China, Russian-EU, Russia-Indian and other regional summits, but yet to see a single high-level Russia-African summit. There are still chances in reviving and deepening the relationship only if African leaders and business community can also join hands together at all levels to help improve overall cooperation with Russia. (END)
Вам бы должно льстить, что начальство берет у вас в долг на расходы.
Дело чрезвычайно важное, Швейк,-наставлял поручик.
Так точно, господин майор, так оно и было, я искренне рад, что господин майор сразу вошел в мое положение.
Трудно сказать, чем бы все это кончилось.
Капитан вышел и лишил его отпуска из казармы, а он взял "Узбекски кино скачать"ружье и бац ему прямо в сердце!
Во время его обморока через "сравнить кредит на авто"поляну проехал всадник.
Пуля будет на излете и не ранит лошадь, а только испугает ее.
У меня до сих пор побаливает рубец на горле, оставленный жестокой шпагой Бонвиля Монжюссо.
Я настоял на такой ранней встрече, боясь, что нам кто-нибудь может помешать.
Благодаря своему веселому нраву и жизнерадостности негр был очень приятным товарищем.
Он не походил на "Учим испанский самостоятельно: учебное пособие"остальных ни одеждой, "Миротворец"ни снаряжением, ни цветом кожи.
Я намерен доложить обо всем "Неугасимая лампада"самому директору Бюро.
Женщину он "Переводческий анализ текста. Английский язык"узнал сразу, потому что это, "Технология: Поурочные разработки. Технологические карты уроков. 1 класс. Пособие для учителей. ФГОС"без сомнения, была Семирама, такая, какой он "Житие протопопа Аввакума, им самим написанное, и другие его сочинения"помнил ее и какой она "Микрогимнастика для позвоночника"была до внезапного вмешательства смерти.
Но куда бы "Магические слова-лекари. Старинные формулы, усмиряющие болезни"ни положила, ты можешь быть совершенно "Заговоры сибирской целительницы. Выпуск 34"уверен, что она его искусно "Записки беспогонника"замаскировала.
Меня зовут Сибла, представился осел.
Милый Зеб, ради меня, ради него,-ведь он ваш друг!