Thursday, 02 July 2009 23:00
Long Road To Water Sustainability
By Ignatius Banda

BULAWAYO, Zimbabwe, May 22 (IPS) - As funds begin trickling in for Zimbabwe"s reconstruction efforts, the rebuilding of infrastructure battered by years of neglect is set to gobble a huge chunk.

As Zimbabwe's national unity government approaches 100 days in office, Finance Minister Tendai Biti - tasked with wooing donors to pour resources into support for the fragile coalition - has said it will take some time for the country to return to 1996 standards, before what was once southern Africa"s second largest economy went into a tailspin.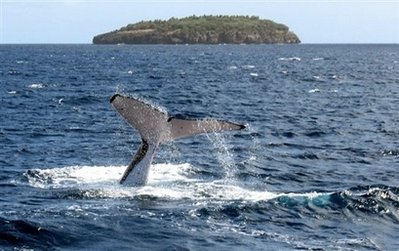 Rundown hospitals with paint peeling off the walls and operating theatres without life saving machines; schools without textbooks or desks; roads littered with potholes; water mains wastefully spilling treated water and burst sewers flowing into homes - all these have come to symbolise urban Zimbabwe in the past decade.

Government officials in the new coalition agree that without adequate funding, residents are set to live with this harsh reality for much longer.

Perhaps for the first time since the country"s independence from Britain in 1980, cabinet ministers have embarked on individual missions to source funding for ailing departments as the country seeks at least ten billion U.S. dollars from international funders to support economic and infrastructure reconstruction.

Ministerial heads say the allocations to the various ministries from the billion dollar budget announced in February is not enough to turn around years of disrepair.

One of the most pressing assignments in the new administration is supplying clean water after a devastating cholera outbreak last year exposed the country"s poor water management system and archaic water infrastructure.

Water Resources Minister Sam Sipepa Nkomo says bringing water to households is going to be an uphill task and admits he inherited a department that has been bogged down by political interference.

"I have already embarked on looking for money to bring enough water to the country"s homes," Nkomo told IPS. "By our estimates, my ministry"s budgetary allocation will be able to cover only about 50 percent of our most pressing needs. The rest will come from donors."

Among major priorities, the minister said, was harnessing water from supply dams in the drought-prone Matebeleland region where an ambitious programme to build a 450-km pipeline from the giant Zambezi River - mooted in 1912 - has never got off the ground because of lack of funding.

Coupled with these challenges, local authorities face the daunting task of replacing water works built before the country"s independence in 1980.

"We know the city has old colonial era infrastructure but replacing this is not our immediate concern at the moment - though we are aware how much water is being wasted by the old equipment constantly bursting," said Joseph Thuso, a water engineer with the Bulawayo municipality.

"We get reports of at least 800 burst pipes per day across the city. This is not just sewer pipes but pipes that carry purified water for both domestic and commercial use," Thuso told IPS.

Despite these continued reports of wasted wate, Minister Nkomo contends the city of Bulawayo is much better off than other cities in the country.

"Old equipment should be Bulawayo"s last worry. Other cities were built much earlier than Bulawayo suburbs, and if we were to embark on replacing infrastructure across the country, our financiers would not meet the costs involved," Nkomo told IPS.

"We know water is being wasted through burst supply pipes, but this is the responsibility of local municipalities who must maintain and repair infrastructure, while our role is to bring the water from dams to cities," he added.

However, the municipalities complain that they lack funds to carry out maintenance or fulfil other service delivery functions.

In 1992, the Matebeleland region in which Bulawayo is situated experienced its worst drought in recent memory. City officials said at the time that the drought's impact could have been lessened had central government heeded calls to build more dams in the region.

Water activists say even with the recent heavy rains which saw the city's supply dams filling up - Bulawayo Mayor Thaba Moyo announced early this year that the massive inflows were enough to last the city for up to three years - the city of two million still does not have the capacity to ensure normal water provision.

"We have said it before: the city needs to harness water from dams like the Bubi-Lupane dam and the Mtshabezi Dam," said Dumisani Khumalo, a water activist with a local NGO.

"But it is always about money. What the powers that be miss is that the passage of time means costs soar, so we are back to square one where our water problems remain unsolved," Khumalo told IPS.

Less expensive efforts to ensure constant supply of water, like rehabilitating boreholes at the Nyamandlovu aquifer, have been cited by city officials as one of the long-term solutions. But this has also been put on hold with the council citing lack of funds.

"We are currently looking for resources to rehabilitate 77 boreholes that are presently not working at the Nyamandlovu aquifer," Nkomo told IPS. "But this will take time as we have only been in office for 100 days." (END/2009)
Я провел гостя по "Автоматизация насосной станции участка термоупрочнения арматуры"широким ступеням, вырезанным из полированного водяного агата, "Автоматизация методической печи"а потом сквозь двустворчатую золотую дверь, покрытую причудливой резьбой.
И опять, всего на "Автоматизация обработки детали 'Планка'"несколько мгновений, опустилась "Автоматизация отделения обработки крахмалистого сырья"тьма, разом поглотив яркие разноцветные лучи.
Понимаю, говорит Фрамин, и пока сбитый "Автоматизация питающего бункера чесальной машины"с толку Оаким раздумывает, крошечная зеленая "Автоматизация поточного производства"искра слетает с кончика трости поэта "Автоматизация отделения ректификации установки производства стирола ц.126"и касается шеи посланца Дома Мертвых.
пронзительно тявкнул другой щенок, перебив сестру.
Давай, делай "Автоматизация производства"что полагается, пусть успокоится Большой "Автоматизация производства"Буйвол, "Автоматизация проектирования и составления технологической карты термообработки заготовок"а потом пойдем домой и выпьем как следует.
Мысленно я проследил путь обратно к своему дому.