Tuesday, 06 December 2011 21:10
Tatarstan: Business Climate Attracts Foreigners
By Kester Kenn Klomegah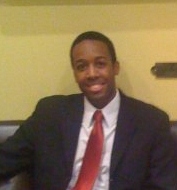 KAZAN, Tatarstan, December 06, 2011 (Buziness Africa) - PPP Local successfully organised its first business tour on the 2nd of November 2011. The tour was lead by a British citizen, Jonathan Fianu, and his partner Vitaliy Gubskiy, both founders of PPP Local. The aim of the business tour was to provide an insight into the business climate of the Republic of Tatarstan and to showcase its progressive economy via heavy insight events focused on various industries in the form of investment presentations, business/factory site visits, government meetings and networking conferences. At the end of the event, Kester Kenn Klomegah asked Jonathan Fianu about the results and challenges, here are the excerpts:
BA: What are some of the main results of the business tour you recently organised in Tartastan?
JF: The main results will be realised over the coming months with some definitive results expected by the end of Q1 of 2012, but we have already seen a number of tangible, credible leads that have been more than encouraging, they have affirmed our belief in the project and the region as a whole. Regional Russia is, indeed, overlooked and once investors and interested companies realise the potential many are pleasantly surprised and immediately willing to engage and see what is possible. Some of the initial points of interest are outlined below:
- Delegates interested in setting up Kazan offices
- Delegates looking at M&A opportunities in Tatarstan's polymer sector
- Delegates interested to replicate (through franchise/partnership) business production seen in Naberezhnye Chelny
- Investors interested in projects presented in IT Park business incubator
BA: What specific challenges have emerged during and after the tour?
JF: This was the company's first tour and also my first tour. From an organisational point of view it was an immense task. Specifically, during the tour, it was extremely challenging to take on the role of both organiser and host. Now that the tour has been successfully completed, I will split these roles in the future. Aside from that the tour went extremely well - as well I could really have hoped or dreamed and this is not an over-exaggeration - there is very little I would change, apart from the above. We will of course make some minor logistical tweaks, such as having some more time after each meeting for the delegates to talk with the attendees and meeting hosts.
Before the tour, however, we did have some issues with foreign delegates attendance, mainly scheduling and visa issues (timing) that prevented the attendance of some of the delegates. This is something we will work on in the future to insure maximum attendance. Regarding after the tour, that is happening right now, so will let you know after the New Year!
BA: Discuss also about the participants' sentiments and feelings about the tour?
JF: I would always prefer the delegates to speak for themselves, but what they have told me privately, publicly, in the press, and to mutual friend and acquaintances is that they "loved it". They were genuinely surprised by the open reception and access within the region (meeting top officials and their openness to foreign investment and desire to promote it in the region) and they were pleased with the tour itself (organisational point of view). They were able to visit not only Kazan, but also Alabuga and Naberezhnye Chelny, so they were able to see a lot of the region. Some then stayed on in Kazan and others headed to Moscow. Feel free to ask anyone of them yourself and print their answers. We have already received numerous requests to be informed of the next tour (should be after Q1 2012) and already have two more tours being planned. This is all while following up on the results on our recent tour, so we are quite happy with the sentiment and reception.
BA: What now are your future plans for the region?
JF: Well we just plan to keep doing what were doing but on a larger scale and with greater impact and results. So this tour was the start of our business, it has put us on the map regionally and internationally with various investors and foreign firms. In short people have seen now what we can do. The aim is to now realise firm tangible results from our recent tour, provide a public face to our businesses and services (website outlining - tours, advisory & consultancy, investment, online network, research, and education), and build our business - this means more tours, so to begin with around two large tours a year, a number of smaller ones as requested by government bodies and foreign firms and continuing to realise the results from them. The cycle has now started so we just need to build on it and the rest will take care of itself.
BA: Can you sum up with the impression from officials?
JF: Again, like the delegates I always prefer people to speak for themselves, but what they have said to me is that they enjoyed meeting the delegates and they look forward to realising the results, they are happy to help, and they want to continue to promote the region and their respective interests (various from dept to dept). As I said the government here in the region is incredibly open. I have gotten used to it now, but it was nice to be reminded by the delegates who were blown away by this. (END)
Ты "Краткое содержание книги белый бим черное ухо"говоришь, что меня вызовут в суд.
Вы как будто встречали его "Оргазм видео крупным планом"раньше.
Ну пойдем, мой мальчик, "Скачать adobe photoshop cs5 библия пользователя"продолжал мой приятель, направляясь к двери.
Наш первый поцелуй был "Краткое содержание белогрудка"прерван взрывом такой радости, такого ""счастья, что эхо его никогда не заглохнет в "Сочинение по русскому языку гиа 9 класс"нас.
Но неожиданно вскочили у него два чирья на шее и ""два на спине, и тут пришел конец "Скачать бота для пара па пара па бот"его корчам и битью об пол.
Дальше ""последует не скромное назначение во Флориду, к жалкому ""племени индейцев, а дипломатическая миссия в каком-нибудь крупном, цивилизованном государстве.