Wednesday, 23 November 2011 10:09
Nigerian-Russian relations: 50 years of pragmatic diplomacy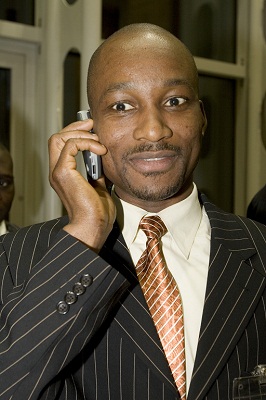 By Bashir Olalekan Obasekola
MOSCOW, November 23, 2011 (Buziness Africa) - Last year, Nigeria marked its golden jubilee of its political independence and it was exactly 50 years since Nigeria and USSR established diplomatic relations. Soviet Union opened its embassy in Lagos in 1961 while Nigeria opened its own in Moscow in 1962. Both countries have since then maintained cordial relationships.
During the 60s and 70s, the Soviet Union was a critical partner to African countries, especially in giving drift to the anti-colonial and anti-apartheid rule on the continent. Nigeria's relations with the USSR, particularly after the end of the civil war in 1970, were clearly based on pragmatism. After the civil war, political and economic relations with USSR became more promising.
Many Soviets made machines (e.g. Lada cars, agricultural equipments and tools, etc) and home appliances found their way into the market in Nigeria. Aeroflot airlines operated regular commercial flight to Lagos. Russians became respectable people in Nigeria, most especially for their scientific achievements, which earned them successes in space technology and ammunitions.
Russia has contributed a lot to the educational development of Nigeria. More than 10 thousand Nigerians have received education in USSR/Russian educational institutions since 1960s. A metallurgical plant was established in Ajaokuta to boost the industrial base of Nigerian economy (unfortunately, this goal was not fully realized before the Soviet collapse in 1991). Bilateral trade reached its peak in 1988, about 184 million US Dollars.
However, Soviet involvement in Nigeria, just like in many other African countries diminished greatly in the wake of Mikhail Gorbachev's perestroika of the mid 80s. With the Cold War waning and the Soviet economy in shambles, the USSR had little incentive to continue its active presence in Africa. By the time of Soviet dissolution in 1991, the country had lost much of its earlier clout and prominence in Africa. The sudden disintegration almost brought to a close a chapter of Soviet-African relations.
Meanwhile, China ceased the opportunity to occupy the vacuum created by the Russian self imposed exit from Africa. Chinese investment in Africa surged to unprecedented level. The volume of trade between Nigeria and China in the first quarter of 2010 stood at about $7 billion. China mainly exported to Nigeria motorcycles, machinery equipment, auto parts, rubber tires, chemical products, textiles and garments, footwear, cement and other building materials. China is also involved in a lot of infrastructural constructions.
From the point of a new and resurgent democratic Russia, the focus of its foreign policy now shifts more to economic and investment interest. Within the framework of Intergovernmental Commission on Economic and Scientific-Technical Cooperation (ICESTC), in May 1998, a Nigerian-Russian Chamber of Commerce (NRCC), comprising of over 160 companies and entrepreneurs in Russia and Nigeria, was founded primarily to boost trade and commercial communications.
Among the investment in Nigeria originating from Russia, we can also mention an interesting Russian-based financial-investment consultancy group, Renaissance Capital. Renaissance Group began operations in sub-Saharan Africa in 2006, from its operational office in Lagos, Nigeria.
And also in January 2009, a Russia-Nigeria Business Council (RNBC) was established. The RNBC is formed to consolidate the efforts of Russian and Nigerian private business communities, including representatives of the small and medium businesses that is interested in the market of both countries. Albert Bakov, the first vice-president of Concern Tractor Plants, was elected as the head the Russian side of RNBC while Chief Goodie Ibru heads the Nigerian side of the RNBC. With the inauguration of the council, Nigeria is expected to establish a centre for cooperation in Moscow while Russia sets up a similar centre in Abuja.
In March 2009, Nigerian Foreign Minister Ojo Maduekwe visited Moscow to have talks with his Russian counterpart and had meeting with President Medvedev. Many agreements were reached on activating the realisation of the potentials both countries have in the trade and economic spheres, including execution of projects in infrastructures, ferrous and non-ferrous metals industry, electric power generation, including nuclear energy.
On June 24th, 2010, for the first time in the annals of the Russian-Nigerian relations, a Russian leader paid state visit to Nigeria. President Dmitry Medvedev during his visit to Abuja had meetings and talks with his Nigerian counterpart, President Umar Musa Yar'Adua during which six bilateral agreements aimed at boosting both nations' strategic partnership were signed.
The agreements are on investment promotion and protection of agreement, cooperation in the field of nuclear energy for peaceful purposes, legal cooperation between the Nigerian and Russian ministries of justice, MOU on cooperation in the field of exploration of outer space for peaceful purposes, MOU and articles of association on joint venture between the NNPC and GAZPROM; and transfer of prisoners and persons sentenced to imprisonment.
As part of the efforts to further gear up Nigerian-Russian relation to a completely new qualitative level of strategic partnership and cooperation, on November 17th 2010, Russian Foreign Minister Sergei Lavrov paid a working visit to Nigeria. The visit was essentially aimed to consolidate the steady dynamism in Russian-Nigerian relations.
In recent years the economic relations of Russia with Nigeria have been developing steadily. A number of leading Russian companies are implementing or preparing to launch in Nigeria a number of major investment projects in such areas as energy, hydrocarbon extraction, metals and farm mechanization. Long-term prospects include collaboration in the peaceful uses of atomic energy and in space exploration.
Despite the 2008 global financial and economic crisis, there was a steady growth in the volume of trade between Nigeria and Russia. Russian-Nigerian bilateral trade doubled in that year to $300 million, although, according to the statistics of the Central Bank of Nigeria, this figure was put at $1.5 billion taking into consideration other indirect transactions between the two economies.
Nigeria firmly holds second place among the sub-Saharan African countries in trade with Russia, but given the potentials of the two countries, the current volume of trade is generally seen as far from being exhausted and that it can be significantly increased.
Russia and Nigeria plan to cooperate in a joint venture to exploit Nigeria's vast gas reserves. Russia's state-owned Gazprom would invest up to $2.5 billion to develop, extract and transport gas from Nigeria's fields, the world's seventh-largest proven gas reserves, estimated reserves of about 187 trillion cubic feet.
Gazprom and the Nigerian National Petroleum Corporation (NNPC) will collaborate to build a $400-500 million gas pipeline in Nigeria in 2010. Gazprom will participate in the construction of the first section of the pipeline from the southern areas of Nigeria to the north. This is about 360 km (224 miles) of gas pipeline.
In area of space exploration, there is agreement on cooperation in seven areas, including telecommunications, navigation and geological research. Within the memorandum of understanding between Russian Space Agency and Nigeria's National Space Research and Development Agency (NASRDA), Russia is to provide the human capacity building for Nigeria to achieve her plan to launch the first satellite outer space between 2015 and 2018.
In 2003 NigeriaSat-1, although built in Britain, was launched in Plesetsk, Russia, into 686km polar orbit. NigeriaSat-1 was configured as Disaster Monitoring Constellation with other satellites from Algeria, China, Turkey and Britain. Before the end of December 2010, there is plan to launch two Nigerian Earth mapping satellites on board Russian carrier rockets.
Beyond the bilateral relations, Nigeria and Russia support each other in the multilateral level. An example of such multilateral commitment was the 2005 Paris Club $18 billion debt reduction deal of which the Russian Federation was owned S$36.97 million. Nigeria and Soviet Union (later Russia) had also parley in numerous United Nations resolutions and deliberations.
Russia and Nigeria share a lot of things in common, both have vast territories with natural resources and large population with multinational cultures and multi-ethnicity. As the Nigeria-Russian relations starts a new count to the next half-a-century, we look forward to a more mutually beneficial diplomatic, human and economic relationships. NB: Full version of this article is available at buzinessafrica.com (see Experts Policy Center)
*Dr. Bashir O. Obasekola is currently the Chairman of the Russian Chapter of Nigerians in Diaspora Organization Europe (NIDOE-Russia).