Sunday, 20 November 2011 09:56
Nigerian-Russian relations: 50 years of pragmatic diplomacy
By Bashir Olalekan Obasekola, Ph.D.*
MOSCOW, November 20, 2011 (Buziness Africa) - Nigeria recently marked the Golden jubilee of her political independence. In the same vein, on November 25th, 2010 it was exactly 50 years since Nigeria and USSR (Union of Soviet Socialist Republics), by extension Russian Federation, being the legal successor of the USSR, established diplomatic relation. Even though, Soviet Union only opened its Embassy in Lagos in 1961 with Ambassador Fedor Pavlovich Dolya as the Head of the Mission, while Nigeria opened its own in Moscow in 1962 with Ambassador C.O. Ifeagwu as the Head. Both countries have since then always maintained cordial political, economic and human relationships, although not without some coldness and dislike.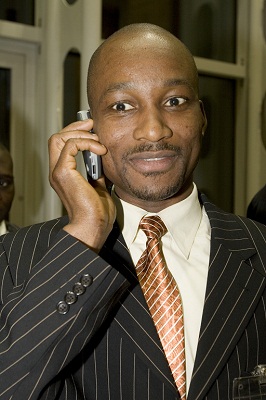 Beyond Nigeria, the involvement in Africa of the Soviet Union for which Russia is the principal successor state came on the heels of the continents political independence. During the 60s and 70s, the Soviet Union was a critical partner to Africa, especially in giving drift to the anti-colonial and anti-apartheid rule in the continent. Even though, not all the freedom-fighters of the continent share the Soviet communist ideology, nevertheless, there is no doubt that the moral, material and political support for Africa contributed in no small way to the eventual collapse of colonialism in the continent.
Upon gaining independence, Nigeria proclaimed non-alignment in her foreign policy in the sense that it would not be tied to either of the then existing ideological divides – communism ('East') or capitalism ('West'). In reality, however, the stance of the country was far from being truly independent of the influence of the ideological blocs; Nigeria was openly, though with some little liberties, pro-west. This is understandable given her past colonial relationship with Great Britain.
During the early years of Nigeria's independence, from 1960-1966, the ruling elites were openly pro-west. Even after diplomatic relations were established, Nigeria limited the size of the Soviet mission and was reluctant to accept aid. It took two years after the official establishment of diplomatic relations for Nigeria to open her Embassy in Moscow. Nigerian ruling elites were mostly anti-Soviets; nevertheless, there were some political and organised labour elites who agitated for a closer tie with Russians. Communist literatures were banned and no Nigerian students were permitted to study in Moscow (though some Nigerian students still found their ways to Soviet Union by passing through other Nigeria's neighbouring countries).
Despite all these frustrations and cold-shoulder of the ruling elite of Nigeria of those years, under the leadership of Sir Abubakar Tafawa Balewa, USSR continued to maintain its limited contacts and encourage the development of a neutralist foreign policy. USSR reacted cautiously to the series of political crises which plagued Nigeria during its early years of independence. In 1965 the country was on the verge of anarchy and disintegration as a result of the violence and general strike ensuing from the 1964 general elections crisis.
Russia did not utilise an obvious revolutionary situation then to promote chaos and communism. Between 1964 and 1965, Russia trade with Nigeria was valued at about $5 million. The cautious and suspicious relationship with Soviet Union continued even under the military regime of General Aguiyi Ironsi (January 15, 1966 – July 30, 1966). The relations remained circumspect and cool till the end of the regime.
Then on August 1 1966 came a counter-coup, with General Yakubu Gowon emerging as the new Nigerian leader. Although, cautiously the Soviet Union welcomed the new regime, especially when it released from prison Chief Obafemi Awolowo, who was serving a prison term for treason. Chief Awolowo and his Action Group party had been sympathetic to a closer pragmatic tie with the Soviet Union. Moscow also fancied the stance of the new Gowon regime on federal structure of the Nigerian state.
The new stance of Russia on Nigeria and Africa in general was not however, unconnected with the exit of Comrade Nikiti Krushchev from the helm of affairs in Russia in 1964. The Soviet quickly denounced his policy approach to foreign affairs. A more balanced and less ideological approach was promulgated. Towards the late 1960s, the Soviet leadership became less interested in revolution in African states and more interested in the political support of those states in their struggle to find their space in the international affairs and in the economic benefits of mutual cooperation irrespective of the nature of their internal regimes.
This new Soviet pragmatic foreign policy enabled them to take the side of the Federal government of Nigeria when General Odumegwu Ojukwu in May 30 1967 proclaimed secession of the Eastern Region of the country to form a sovereign Republic of Biafra, and civil war ensued in July 6, 1967. The exigencies of the civil war forced the Federal Government of Nigeria to court USSR.
The months preceding the civil war General Gowon sent a special envoy to Moscow to explain the Nigerian government's position on the unravelling crisis and to communicate to the Soviet new leadership his (Gowon's) administration desire to maintain and develop the friendly relation with the USSR. Following this visit, a more practical discussions centered on increased trade between the two countries were made. Such rapport between Gowon's administration and the Soviet Union during these periods yielded a remarkable improvement in relationship of the two countries. Agreement on air services and on student exchanges and cultural affairs were negotiated and signed.
Subsequently, when civil war finally broke up in this offered Moscow an opportunity to become a principal arms supplier to the federalists throughout the conflict. Nigeria needed Russia's diplomatic and military support in its war efforts to defeat Biafra. Soviet involvement, on the side of the Federalists, introduced another dimension to the conflict; it enabled Nigeria to cultivate and broaden diplomatic links with the Eastern bloc, thereby given more substance to its non-alignment foreign policy. During the civil war France and China sided with the Biafra, while Britain and USSR backed the Federal side; meanwhile United States assumed cautious neutrality.
Even though the political dividends that accrued to Soviet Union as a result of siding with the Federal side could not be compared with those gained from similar roles in some of the other major conflicts in Africa, certainly there was a new impulse in Russian-Nigerian relationships. In this context, Nigeria's relations with the USSR, particularly after the end of the civil war in 1970, were clearly based on pragmatism. After the civil war, political and economic relations with USSR became more promising. Many Soviets made machines (e.g. Lada Car, agricultural equipments and tools, etc) and home appliances found their market in Nigeria. Aeroflot Airlines started to operate regular commercial flight to Lagos. Russians became respectable people in Nigeria, most especially for their scientific achievements, which earned them successes in space technology and ammunitions.
Since then several joint documents have been signed between Nigeria and Soviet (Russia). These documents include Agreements on an air communication (1967), Agreement on economic and scientific and technical cooperation (1968), Agreement on cultural and scientific cooperation and exchanges (1970), Protocol on the equivalence of scientific degrees, diplomas and certificates issued and awarded by the educational institutions of the parties (1973), Agreement on economic and technical cooperation in the construction of a new metallurgical enterprise in Nigeria (1976), Trade agreement (1987), Agreement on the establishment of intergovernmental commission on trade, economic and scientific and technical cooperation (1989), Protocol on political consultations (1990), and Agreement on cooperation against illegal drugs and Psychotropic substances (1999).
These agreements have led to different degrees of Soviet (Russian) involvement in Nigeria's metallurgy, petroleum industry, geological prospecting, public health services and personnel training. Two systems of oil pipelines of 920 km with total output of 18.7 million tons per year were constructed by the USSR in 1977 - 1982 on conditions of general contract in Nigeria. Russian technical assistance in the geological prospecting works on metallurgical raw material (iron ore, coal, non-metallic raw material) were carried out in 1971 - 1983. A metallurgical complex including technical school for 652 pupils and Technical Training College for an iron and steel industry for 1325 pupils was established in 1975 in Nigerian town of Warri. In various cities of the country groups of Russian doctors worked during 1971-1980. Russia has contributed a lot to the educational development of Nigeria. More than 10 thousand Nigerians have received education in USSR/Russian educational institutions since 1960s. A metallurgical plant was established in Ajaokuta to boost the industrial base of Nigerian economy (unfortunately, this goal was not fully realized before the collapse of USSR in 1991). Bilateral trade reached its peak in 1988 at a sum of about 184 million US Dollars.
However, Soviet involvement in Nigeria, just like in many other African countries diminished greatly in the wake of Mikhail Gorbachev's perestroika of the mid 80s. With the Cold War waning and the Soviet economy in shambles, the USSR had little incentive to continue its active presence in Africa. By the time of Soviet Union dissolution in 1991, the country had lost much of its earlier clout and prominence in Africa. The sudden disintegration of USSR almost brought to a close a chapter of Soviet-Africa relation.
The immediate pre-occupation of Russia and other former Soviet Republics in finding their unexpected new levels, almost obliterate their presence in Africa. Russia was economically weak and its immediate post-Soviet leader, President Boris Yeltsin was so encumbered in several western strategic cobwebs to think of projecting Moscow beyond its borders. Hence no wonder why the total bilateral trade with Nigerian was reported in 2001 as just 88.4 million US dollars, an almost 56% decrease compared to what it was at the end of 90s, while Nigerian exports to Russia equaled a meagre US$2.3 million. The Russian Embassy in Nigeria, just like in many African countries was trimmed down, while Cultural and Information Centers were closed.
Meanwhile, China ceased the opportunity to occupy the vacuum created by the Russian self imposed 'exit' from Africa. Chinese investment in Africa surged to unprecedented level. Since China itself has adopted reform and opening-up policy, the guiding principle of its diplomacy changed from ideological idealism to pragmatic realism; she weakens her ideology and values her economic and national interests. The volume of trade between Nigeria and China in the first quarter of 2010 stood at about $7 billion. China mainly exported to Nigeria motorcycles, machinery equipment, auto parts, rubber tires, chemical products, textiles and garments, footwear, cement and other building materials. China is also involved in a lot of infrastructural constructions.
From the point of a new and resurgent democratic Russia, the focus of her international relations and foreign policy now shifts more to economic and investment interest. Within the framework of Intergovernmental Commission on Economic and Scientific-Technical Cooperation (ICESTC), in May 1998, a Nigerian-Russian Chamber of Commerce (NRCC), comprising of over 160 companies and entrepreneurs in Russia and Nigeria, was founded. This is aimed to boost trade and commercial communications.
Having recognised Russian Federation in December 1991 as the legal successor of USSR, Nigeria-Russia relation was given a new impulse when on May 29, 1999 during the inauguration ceremony of President Olusegun Obasanjo the personal representative of the Russian President delivered an invitation from President Vladimir Putin to Nigerian leader to visit Moscow with official visit.
Subsequently, on March 5-7 2001, President Olusegun Obasanjo finally visited Moscow on official visit. On account of new version of post-Soviet era cooperation with Russia, a Declaration on principles of friendship and partnership, a Program of cultural and scientific cooperation in years 2001-2003, and some other important documents were signed during the visit.
Consequently, this state visit opened a new chapter in the history of Nigerian-Russian diplomatic relations geared towards boosting the volume and spectrum of their bilateral economic ties. Russian aluminium giant RusAl bid and won a 77.5 % controlling stake in the Aluminium Smelter Company of Nigeria (ALSCON), Ikot Abasi, Nigeria.
Among the investment in Nigeria originating from Russia, we can also mention an interesting Russian-based financial-investment consultancy Group, Renaissance Capital. Renaissance Group began operations in Sub-Saharan Africa in 2006, from its operational office in Lagos, Nigeria.
In January 2009, a Russia-Nigeria Business Council (RNBC) was established. RNBC is formed to consolidate the efforts of Russian and Nigerian private business communities, including representatives of the small and medium businesses that is interested in the market of both countries. Albert Bakov, the first vice-president of "Concern Tractor Plants", was elected as the head the Russian side of RNBC. While Chief Goodie Ibru heads the Nigerian side of the RNBC. With the inauguration of the council, Nigeria is expected to establish a centre for cooperation in Moscow while Russian would set up a similar centre in Abuja.
In March 2009, Nigerian Foreign Minister Ojo Maduekwe visited Moscow to have talks with his Russian counterpart and had meeting with President Medvedev. Agreements were reached on activating the realisation of the potentials both countries have in the trade and economic spheres, including execution of projects in infrastructures, ferrous and non-ferrous metals industry, electric power generation, including nuclear energy.
On June 24th, 2010, for the first time in the annals of the Russian-Nigerian relation, a Russian leader paid state visit to Nigeria. President Dmitry Medvedev during his visit to Abuja had meetings and talks with his Nigerian counterpart, President Umar Musa Yar'Adua (now late); at the end of which six bilateral agreements aimed at boosting both nations' strategic partnership were signed. The agreements are on Investment promotion and Protection of Agreement (IPPA); Cooperation in the field of nuclear energy for peaceful purposes; Legal cooperation between the Nigerian and Russian ministries of justice; MOU on cooperation in the field of exploration of outer space for peaceful purposes; MOU and Articles of Association on joint venture between the NNPC and GAZPROM; and Transfer of prisoners and persons sentenced to imprisonment.
As part of the efforts to further gear up Nigerian-Russian relation to a completely new qualitative level of strategic partnership and cooperation, on November 17th 2010, the Russian Foreign Minister paid a working visit to Nigeria. The visit was essentially aimed to consolidate the steady dynamism in Russian-Nigerian relations.
In recent years the economic relations of Russia with Nigeria have been developing steadily. A number of leading Russian companies are implementing or preparing to launch in Nigeria a number of major investment projects in such areas as energy, hydrocarbon extraction, metals and farm mechanization. Long-term prospects include collaboration in the peaceful uses of atomic energy and in space exploration.
Despite the 2008 global financial and economic crisis, there was a steady growth in the volume of trade between Nigeria and Russia. Russian-Nigerian bilateral trade doubled in that year to $300 million, although, according to the statistics of the Central Bank of Nigeria, this figure was put at $1.5 billion taking into consideration other indirect transactions between the two economies. Although, Nigeria firmly holds second place among the sub-Saharan African countries in trade with Russia, but given the potentials of the two countries, the current volume of trade is generally seen as far from being exhausted and that it can be significantly increased.
Russia and Nigeria plan to cooperate in a joint venture to exploit Nigeria's vast gas reserves. Russia's state-owned Gazprom would invest up to $2.5 billion to develop, extract and transport gas from Nigeria's fields, the world's seventh-largest proven gas reserves, estimated reserves of about 187 trillion cubic feet.
Gazprom and the Nigerian National Petroleum Corporation (NNPC) will collaborate to build a $400-500 million gas pipeline in Nigeria in 2010. Gazprom will participate in the construction of the first section of the pipeline from the southern areas of Nigeria to the north. This is about 360 km (224 miles) of gas pipeline.
In area of space exploration, there is agreement on cooperation in seven areas, including telecommunications, navigation and geological research. Within the Memorandum of understanding between Russian Space Agency and Nigeria's National Space Research and Development Agency (NASRDA), Russia is to provide the human capacity building for Nigeria to achieve her plan to launch the first satellite outer space between 2015 and 2018.
In 2003 NigeriaSat-1, although built in Britain, was launched in Plesetsk, Russia, into 686km polar orbit. NigeriaSat-1 was configured as Disaster Monitoring Constellation with other satellites from Algeria, China, Turkey and Britain. Before the end of December 2010, there is plan to launch two Nigerian Earth mapping satellites on board Russian carrier rockets.
Beyond the bilateral relations, Nigeria and Russia also support each other in the multilateral level. An example of such multilateral commitment was the 2005 Paris Club $18billion debt reduction deal of which the Russian Federation was owned US$36.97 million. Nigeria and Soviet Union (later Russia) had also parley in numerous United Nations resolutions and deliberations.
Diplomatic relations between the two countries that is marking its golden jubilee has not been however without its low moments. One of such low moments was when some 12 sailors, who were in the crews of a Greek-owned ship MT African Pride, charged for oil bunkering, illegal possession of Nigerian oil and economic sabotage, for which the punishment is death penalty. There were prolonged delays in the sailors' trial, which prompted protests from Russian government and strained diplomatic relations with Nigeria. The Sailors were eventually convicted by Nigerian court, but each received six-month suspended sentences as part of a plea bargain. At the end of it all, they were released for having spent nearly two years in pre-trial custody.
Another unpleasant moment in the relations was in June 2007 when 6 Russian (employees of RusAl) were among those abducted by the militants in the volatile Delta Region of the country. After a long stay in captivity, the 6 men were eventually rescued safely by the Nigerian Army and Police joint operation in August 2007.
Beyond government to government relations and interactions, on private level Nigerians and Russians are friendly and sympathetic to each other. There lots of Joint-Ventures involving private Nigerian and Russian businesses, operating on their level without any involvement of their governments.
Nigerians are generally perceived in Russia as brilliant, hard-working and pleasant people, although not without exclusions. Nigerians students have always been among the best minds in the comity of foreign students in Russia. Many Russian women are happily married to Nigerians. Ironically, Russia and Nigeria share a lot of things in common, be it population, attitude, social vices, natural resources, multi-cultural and multi-ethnicity of their populace, etc both had also bitter experiences of social and political regimes. No wonder intermittently arises some domestic misconception and suspicion of each other.
As the Nigeria-Russia relation starts a new count to the next half-a-century, we look forward to a more mutually beneficial diplomatic, human and economic relationship. There are potentials upon which the elevation of this bilateral relation could be built, given the number of Nigerian professionals who had and continued to receive educational training in Russian higher institutions. Most of them are now occupying various positions in private and government institutions, although some are sojourning in other developed world, but still could be partnered with. In other words, there is significant number of Nigerian elites, who are already bearers of Russian language and culture. Russia should be proud of them and patronize them. This cooperation in human relations should be strengthened to pave way for more students and personnel to be trained in Russia.
All efforts should be directed towards implementation and utilization of all the already signed agreements. A more friendly approach should be applied in visa and immigration policies towards each other's citizens. The current situation where-by Nigeria is amongst black-listed ('specially treated with scorn') countries in Russia Visa & Immigration Service is too strict and probably uncalled for. Of course, while combating criminality, citizens of friendly countries should be able to visit each other's country without unnecessary barriers. Another issue is the absence of neither Russian nor Nigerian Airline flying regular race to either countries, or other African countries. This area should also be revisited moving forward. Tourism is another area that should be exploited. Beside leisure touring of Nigeria by Russians, they are also welcome as potential investors in the emerging tourism industry of the Nigerian economy.
While we might claim that Nigerians and Russians have known each other quite a while and well enough, but in reality we are still yet to fully know each other quite enough. Unfortunately, there is distorted knowledge of each other. Nigerians and Russians are very much afraid and suspicious of each other just because of the very negative information in the media, which impact on the images of both countries. Many Nigerian entrepreneurs do not realize yet that Russia is different from the former Soviet Union - that Russia is a market economy and a democracy. So, also Russians do not know that not all Nigerians are fraudsters and drug pushers. A lot of stereotypes have to be corrected.
There are many persons of Nigeria extract that are contributing to Russian economy, not only by their professional skills, including in football and entertainment, but also by their investments. This lack of truthful knowledge about each other eventually contributes to the meager level of Nigerian exports (less than $10million annually) to Russia.
In conclusion, Nigeria-Russia relations have come of age, despite initial coldness and suspicions; pragmatism has always been the engine that sustained the relations. There are lots of gains, especially the support for the unity of Nigeria during the civil war and the continued assistance in human capacity building (a quota of scholarships to Nigerians), for which we will always be grateful. Nigeria and Russia needs each other and has a lot to learn from each other too given the similarity in their economic and human base.
Moving forward however, a lot of work is still yet to be done in the direction of media and cultural exchanges and some trade favourable policies on the part of Russian government to allow more Nigerian exports. Therefore, while it is desirable that Nigeria and Russia move their bilateral relation to a new level of functional cooperation in key and strategic economic sectors, both countries should take account of the disparity in capacities and ensure that this is not allowed to lead to lopsidedness and dependency, such as being witnessed in the economic relations with China and other developed economies.
Hopefully, we will live to see more practical results of the diplomatic and human relationships as we count subsequent years leading to the next 5,10, and so on years.
* Dr. Bashir Obasekola is currently the Chairman of the Russian Chapter of Nigerians in Diaspora Organization Europe (NIDOE-Russia). He is an alumna of People's Friendship University, Moscow and presently based in Moscow.