Sunday, 18 September 2011 15:56
Is Russia Losing Libya?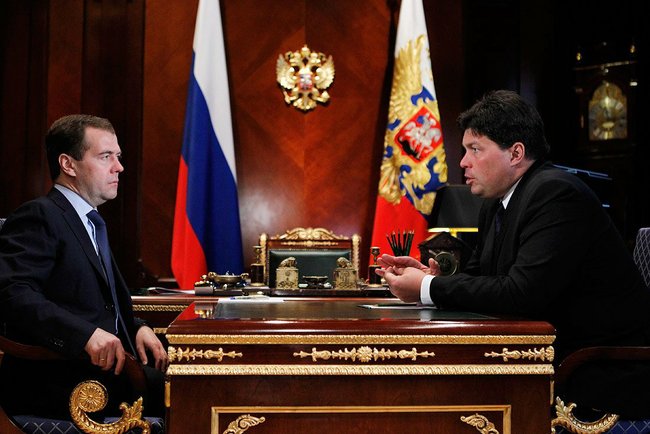 By Kester Kenn Klomegah
MOSCOW, Sept 18, 2011 (Buziness Africa) - Apprehensive about losing major contracts which were secured under the ousted regime, Moscow said it was beginning frantic moves to rekindle ties with the new authorities in Tripoli with a view to protecting those oil deals and many other business contracts and possibly negotiating for new deals in Libya.
Russia's Energy Ministry said that it would try to renew energy cooperation with Libya as soon as the new government in Libya gets down to business. Moscow's announcement comes a day after British Prime Minister David Cameron and French President Nikolas Sarkozy visited Libya, the first European leaders to do so since the ousting of Colonel Muammar Gaddafi in August.
Cameron and Sarkozy have also made new pledges to unfreeze more Libyan funds and put them at the disposal of the new authorities in Tripoli for reconstruction and rehabilitation works in a post-conflict Libya.
The Russian tabloid Nezavisimaya Gazeta wrote that Sarkozy and Cameron became the first foreign leaders to visit Libya since the rebel takeover of Tripoli. Paris immediately proclaimed that this event is a symbol of France's influence and military success.
The two European leaders held a scheduled business meeting with members of the Transitional National Council, give a news conference in Tripoli and visit Benghazi, the rebels' unofficial capital.
"It's an historic moment to go to Libya," French Finance Minister Francois Baroin said. "The operation to remove the Libyan leader was a military success, a diplomatic success and the success of a certain idea of liberty, as well as a success for France's position in the world."
Western powers, including the United States, France, Italy and Britain, which played a key role in the success of the Libyan rebels, are likely to be given more priority for do business in a post-Gaddafi Libya.
Russian energy companies LUKoil, Tatneft, Gazprom and its oil arm Gazprom Neft conducted geological prospecting in hydrocarbon-rich Libya under contracts signed during the Gaddafi-era.
But a Libyan rebel oil firm said that while Western energy firms from countries such as Italy, France and the United States were welcome in the post-Gaddafi Libya, Russia, China and Brazil might pay the price for their countrie's lack of support for the opposition. Russian oil firms Gazprom Neft and Tatneft had large-scale projects in Libya under Gaddafi, as did Chinese and Brazilian companies.
A key issue for Russia is the effect of the Libyan situation on global oil prices. Civil war in the country, which holds Africa's largest crude oil reserves, has led to increased oil exports from Russia at sky-high prices and prevented prices from tumbling in the recent global economic dip.
Trade between Russia and Libya is relatively low, although there had been discussions between the two countries before the conflict began on increasing cooperation in nuclear energy and oil pipelines.
"Assuming that the oil revenues are rebuilt, Libya under a new government should be a much better place for anybody to do business than it was under Gaddafi," said Chris Weafer, chief strategist at Moscow investment bank Troika Dialog. "I would expect Libya to open up to a number of potential partners and I would expect Russia to be among the first of those in calling to do business."
After rebel success, the Transitional National Council (TNC) said that all contracts dating back to the ousted regime would be reviewed. France reached an agreement with the Libyan Transitional National Council (TNC) to control 35 percent of Libyan oil in exchange for supporting the rebels.
"We hope the current Libyan administration will show a civilized approach to cooperation with Russia," department head Alexander Sukhov said.
"One of these approaches will be a return to previous contracts... it will be a signal not only for us, but also for all the international community that the current Libyan government can work to civilized standards of international cooperation," he added.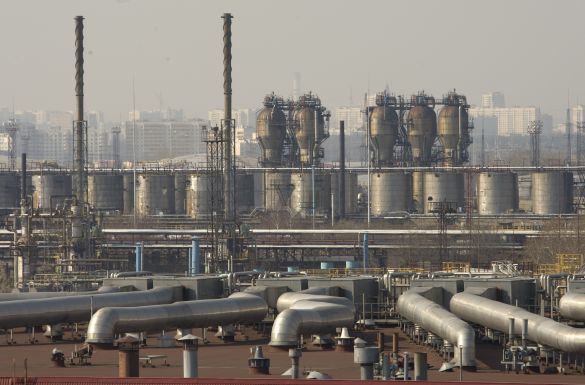 "In Benghazi, we reached agreement with the Transitional National Council's leaders that Russian interests in Libya, Russian contracts and the interests of Russian companies would be respected after Gaddafi is deposed," Russian Presidential Representative for Africa, Mikhail Margelov, said on Russia Today television.
"We intend to continue to work intensively in Libya and we are not tying our economic cooperation to whatever political regime the Libyan people will choose in the future, and that Libya's new authorities "will ponder about cooperation with Russia. Here, I think, our prospects are as good as those of our partners," Margelov said assertively.
"Libya will not be able to orient itself only to the European Union, or only to the Untied States, or only to Gulf nations. There will always be a place for Russia in this multicolor picture," he added.
Experts have repeatedly suggested Russia could lose out on business opportunities in the new Libya due to its initial refusal to recognize the TNC. Officialdom in Russia only recognized the TNC on September 1 as the only legitimate power and praised plans to undertake reforms, including the establishing of a new constitution, conducting nationwide elections and forming a new government.
But, a business lobbyist reassured that Russian companies will enjoy opportunities in a post-revolution Libya to work under contracts granted by Muammar Gaddafi in exchange for writing off $4.5 billion in debts, should Moscow insist on those commitments being honoured.
Libya could even award new contracts to Russia as part of the same agreement, Alexei Mikoyan, a representative of the Russian-Libyan Business Council, a lobbying group, said. When Russia waived Libyan debts in April 2008, Libya agreed to provide Russian companies with what Finance Minister Alexei Kudrin described as "billions of dollars" worth of contracts.
The value of the contracts was supposed to double the amount of cancelled debt, Mikoyan said. Early Sept., the new Libyan authorities said they were not planning to buy Russian military equipment which meant that Russia was set to lose about $4 billion in existing and prospective arms deals with Libya after the fall of Gaddafi.
A spokesman for Russian Railways, which has a contract from 2008 to build a 550-kilometer high-speed rail link in Libya between Sirt and Benghazi, said the company was planning to start work on the project as soon as the situation in the country stabilizes.
President Dmitry Medvedev is not expected to get any benefits out of his support of Western allies in Libya. Although he strengthened his international position by supporting sanctions against Libya, most Russians support Gadhafi, said political analyst Boris Makarenko in Moscow.
In the latest new development, the World Bank (WB) has officially recognized the Transitional National Council (TNC) of Libya as the only lawful government of that country, and expressed willingness to help it restore the national economy, says a report of the World Bank, which was circulated here.
The WB is willing to help TNC in its efforts, aimed at establishing control over state expenditures, managing financial resources, restoring the infrastructure and creating new jobs, while the country overcomes the consequences of the conflict, the report said.
The assistance will be rendered to TNC together with the International Monetary Fund, said WB Managing Director Mulyani Indrawati. Previously IMF had also recognized the legitimacy of TNC and had promised to render technical and material assistance to the new Libyan authorities in the restoration of the banking sector of the national economy.
The TNC has already been recognized by more than 60 countries and many other international and regional organizations. But unfortunately, the African Union (AU) has still not officially recognized the TNC as the legitimate authority in the North African country. (END)