Thursday, 18 August 2011 17:41
SA Adopts 'Economic Diplomacy' As FDI Tumbles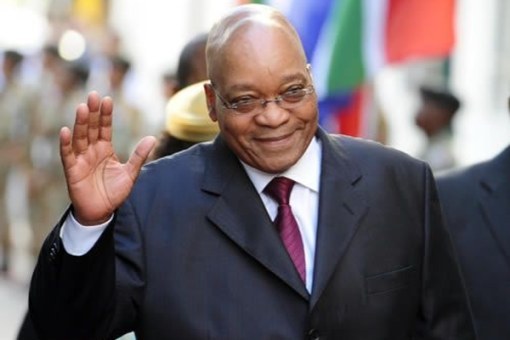 By Loyiso Langeni
JOHANNESBURG, South Africa, August 18, 2011, (Business Day) - Stiff competition in attracting foreign direct investment (FDI) to Africa has compelled SA to prioritise "economic diplomacy" among a range of foreign policy measures designed to drive economic growth.
This comes as SA is losing its prime position as the preferred gateway from which to do business on the continent. A draft foreign policy white paper released last week also proposes the setting up of a development agency targeting other African countries, saying the "success of economic diplomacy will determine the extent to which SA can achieve its domestic priorities".
Regional integration, reform of the international trading system, and negotiating preferential access for African goods on international markets form the core of SA's economic diplomacy.
Last month, the United Nations Conference on Trade and Development ranked SA as the 10th- largest recipient of FDI inflows to Africa last year, after Nigeria, Egypt, Angola and Libya. Ghana, Sudan, Algeria, the Republic of Congo and the Democratic Republic of Congo were also ranked ahead of SA. The country's share of FDI inflows over the same period fell by more than 70% to $1,6bn, the report noted.
Last year, Africa attracted total FDI inflows of $55bn, with Angola, Nigeria and Egypt being the major beneficiaries.
"SA realises competition for meaningful FDI is going to get more intense rather than easier as FDI no longer simply gravitates to SA," says Trade Law Centre economist for southern Africa Eckart Naumann.
Multinational companies are increasingly bypassing SA and opting to open up regional offices elsewhere on the continent. The rise of oil-rich Angola and Nigeria as Africa's next economic giants was among the major factors diverting FDI flows from SA. Nigeria's economy is projected to overtake SA's, to become the biggest on the continent by 2025, investment firm Morgan Stanley found in June.
However, SA appears to be aware of the possibility that it could soon lose its powerhouse status. Last month, President Jacob Zuma pledged to increase the number of SA's trade envoys on the continent, but fell short of giving a time frame.
SA has 10 foreign-based economic representatives serving all of Africa's other 53 states. By contrast, there are 14 trade representatives from SA in Europe and 11 in Asia. In the US, SA has four representatives, and one in Brazil and another in Argentina, according to the Department of Trade and Industry.
The government has tasked the department, along with the Department of International Relations and Co- operation, with producing a plan to raise the number of SA's economic representatives on the continent.
The move has the support of Business Unity SA . "SA's diplomats have a critical role to play in advancing the cause of our businesses beyond our borders and attracting investment ," says Gus Mandigora, Busa's executive director for trade policy.
However, this may not be enough to placate fickle foreign investors. Analysts says conflicting messages on SA's economic policy are forcing potential investors to consider setting up elsewhere on the continent.
No less threatening is the nationalisation debate. "As part of the South African political circus cries out for nationalisation as a quick-fix solution to the issues of economic inequality, it has created a prima facie case for raising SA's risk profile to that of a banana republic," says Ridhwaan Mayet, emerging market analyst at Frontier Advisory.
High labour costs and the erratic implementation of black economic empowerment were some of the factors discouraging foreign investment, he says.
"Business thrives in an environment of certainty. Therefore, it is critical for policies, messages and publicity on trade and investment issues to be very clear and predictable and well documented", says Mr Mandigora.
But the foreign policy white paper does acknowledge that successful economic diplomacy requires a close partnership with the government, business and labour.
South African Institute of International Affairs head Elizabeth Sidiropoulos says Pretoria has finally acknowledged the importance of economic diplomacy by dedicating a chapter to the subject in the white paper. "It is significant that the document does mention the importance of economic diplomacy as an important cog in our foreign policy plays," she says. (END)
Он допускал, что кое-что Кот прочтет в его мыслях, чтобы уловить его местонахождение.
Рука онемела до локтя от силы отдачи; он увидел, как его выстрел с грохотом ушел, вызвав эхо от правой стены.
Иной цвет и длина волос, другая одежда, очки, но та же линия челюсти, те же черты лица, морщины.
Пожалуйста, отпустите мою руку.
Как только Фауст оправился и смог идти без посторонней помощи, он отделился от шумной толпы студентов и повернул домой.
Каково же было удивление Аззи, когда "Скачать машину на гта сан андреас"он увидел, что Фрике сидит на ступеньке крыльца и грызет яблоко.