Wednesday, 03 August 2011 14:21
Vladivostok: South Africa Explores Russia's Far East
By Kester Kenn Klomegah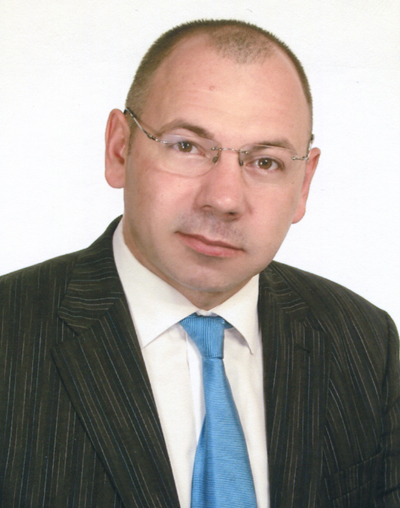 VLADIVOSTOK, Far East, August 3, 2011, (Buziness Africa) - With solid industrial and business management experience behind him, Yuri Sivachenko's appointment in May 2010 as the first South African Consul General came not as a surprise. After graduation from the Military Institute in Moscow, he became a Marine Corps officer.
When the Soviet Union collapsed in 1991, he had to leave the armed forces and to find his way in a new emerging world – world of business. Sivachenko accumulated experience working for one of the biggest Korean international trade company, then he established own wholesale business selling imported foodstuff to Russia.
He was the CEO of two biggest ore-mining companies in Primorsky region – first in Yaroslavsky Ore-Mining Complex and then in BOR Mining-Chemical Company. Both companies are big and very important for the towns where they are located. For instance, BOR Company has 5,000 employees in a town with only 35,000 people population. Sivachenko manages his own business now which is quite diversified. The key fields are international trade, silver mining and fish processing factory.
When asked in a recent interview with whom (celebrities) he would like to dine, Sivachenko answered: "With South African President Jacob Zuma. I have heard he's one of the most interesting people in the world of politics. He has achieved so much without formal education and has an admirable charisma and good reputation among South Africans. He is a brave man to undertake challenging tasks – going to Tripoli for peace settlement talks between struggling forces when NATO is actively bombing Tripoli, Libya."
Interview Excerpts:
Q: How important is the opening of the South African consulate in Vladivostok (the Far East region of Russia) for both South Africa and Russia?
Sivachenko: All developed countries are interested in Russian Far East. This is a huge territory with very high potential for development. The structure of Russian Far East economy is very similar to South African one. And this can be a good opportunity for development of mutual investment and trade cooperation. Both South Africa and this region are interested in such cooperation.
Russian Federation is a big country with vast territory and Russian Far East is considerable part of Russia from political as well as economic point of view. Any Embassy will have difficulties to arrange its activities like cultural, economic and other forums in all regions of a big country like Russia, therefore it makes sense to appoint a Honorary Consul in a remote territory.
Q: As Honorary Consul of South Africa in the Far East region in the Russian Federation, what are your key priorities or directions considering the enormous resources that the region possesses?
Sivachenko: I see my key priorities as the development of economic, trade and cultural relations between South Africa and the region; support for sharing of experience and technologies in ore-mining industry, port and fish businesses; promotion of South African agricultural products like fruits and wine. To inform Russian people about amazing South Africa, its culture and traditions is also a very important priority. I believe that South Africa is a very attractive tourist destination for people from Russian Far East.
On the other hand we can offer many interesting places to see for South African tourists. So tourism development is quiteimportant. I hope that we can develop educational ties and South African students will study in a newly established Far Eastern Federal University in Vladivostok. And, I should provide needed support for the citizens of South Africa who visit this vast region.
Q: In efforts to enhance mutual economic cooperation and business partnership between South Africa and Russia, what mechanisms or important measures, in your view, South Africa government has put in place to make this possible or vice versa?
Sivachenko: The government of South Africa makes a lot of efforts to develop economic cooperation between our countries. The investment climate in South Africa is very favorable for Russian companies. The businessmen of South Africa and Russia mentioned this fact many times at the Business Forum during the visit of the President of South Africa, Jacob Zuma, to Moscow last year. All requests and questions from Russian side are thoroughly considered and replied. The South African Embassy and as an Honorary Consul, I try to pay a lot of attention to support the development of economic cooperation and business ties between the two countries.
Q: How would you assess or describe the business community in the Far East region of Russia? Who are potential investors and business people interested in South Africa, in particular, and in Africa in general?
Sivachenko: The Russian Far East has great opportunities for businesses. There are a lot of resources to develop business and trade relations with other countries and regions. Business community here is more active and flexible if to compare to Moscow. These people are focused on real work and not used to spend all their time in the offices. Both South Africa and this region have a lot of similar ore-mining projects where cooperation may help to achieve synergy.
South Africa is attractive by its mineral resources like manganese ore deposits which brought not only Russian but also Korean investments. Russian business community is interested in mining equipment and tools made in South Africa, chemicals, agricultural products. South Africa is also compelling for tourists. Who does not want to go for safari? And if to develop the cooperation with other African countries it could be done with help of South Africa, because it has not only developed infrastructure but is also respected by other African countries.
Q: But, one more point, what challenges do you face in your work, what distinctive problems are there and how do you overcome them in the Far East?
Sivachenko: The real challenges I face in the region are big distance and time zone difference. All other problems are solved with full support from the Embassy in Moscow. And I'd like to note that all South African people whom I met are very friendly and sincere. They were of different occupation: from wine companies to state officials. This helps a lot in my work.
Q: The economic potentials in the Far East region of Russia seems not very known to many Africans. What can you say about the region's resources?
Sivachenko: Quite interestingly not many people know about the region. There can be a long talk a lot about the Russian Far East especially its economic potentials, emerging businesses and, of course, the natural landscape and tourism industry. This region of Russia is very rich with resources that are mainly unexplored.
First of all, we can speak about fishing industry and seafood delicacies, mountain rivers in taiga forests where you can hook a 10kg fish just in a minute. We have places that had never seen a human being! I had already spoken about mineral and natural resources.
These are Kamchatka volcanic mountains, geysers, skiing resorts and many other places. As for economic potential of the region – the Russian government makes a lot of investments in the Russian Far East. It is developing quite rapidly and I believe that soon South African companies, especially mining industries, will establish their branches here, and hopefully believe that many South African goods will find their markets in the Russian Far East. All these will happen with time.!
Thank you for your questions and interest to our work. Here is our Honorary Consul office address and contacts: 7a Postysheva St., Vladivostok, 690048, Russia. Tel.: +7 (4232) 40 36 96; +7 (4232) 40 9939; +7 (4232) 594949