Friday, 20 May 2011 16:51
Ghana: Attempts a Bridge to Russia
By Kester Kenn Klomegah
MOSCOW, May 20, 2011 (Buziness Africa) – Efforts to build an economic bridge between Russia and Ghana could be slow without adequate use of the media to popularise Ghana's democratic gains, political and economic stability, and healthy investment climate which United Nations Development Programme (UNDP) has highly drummed home as an economic model country for investment on the west coast of Africa.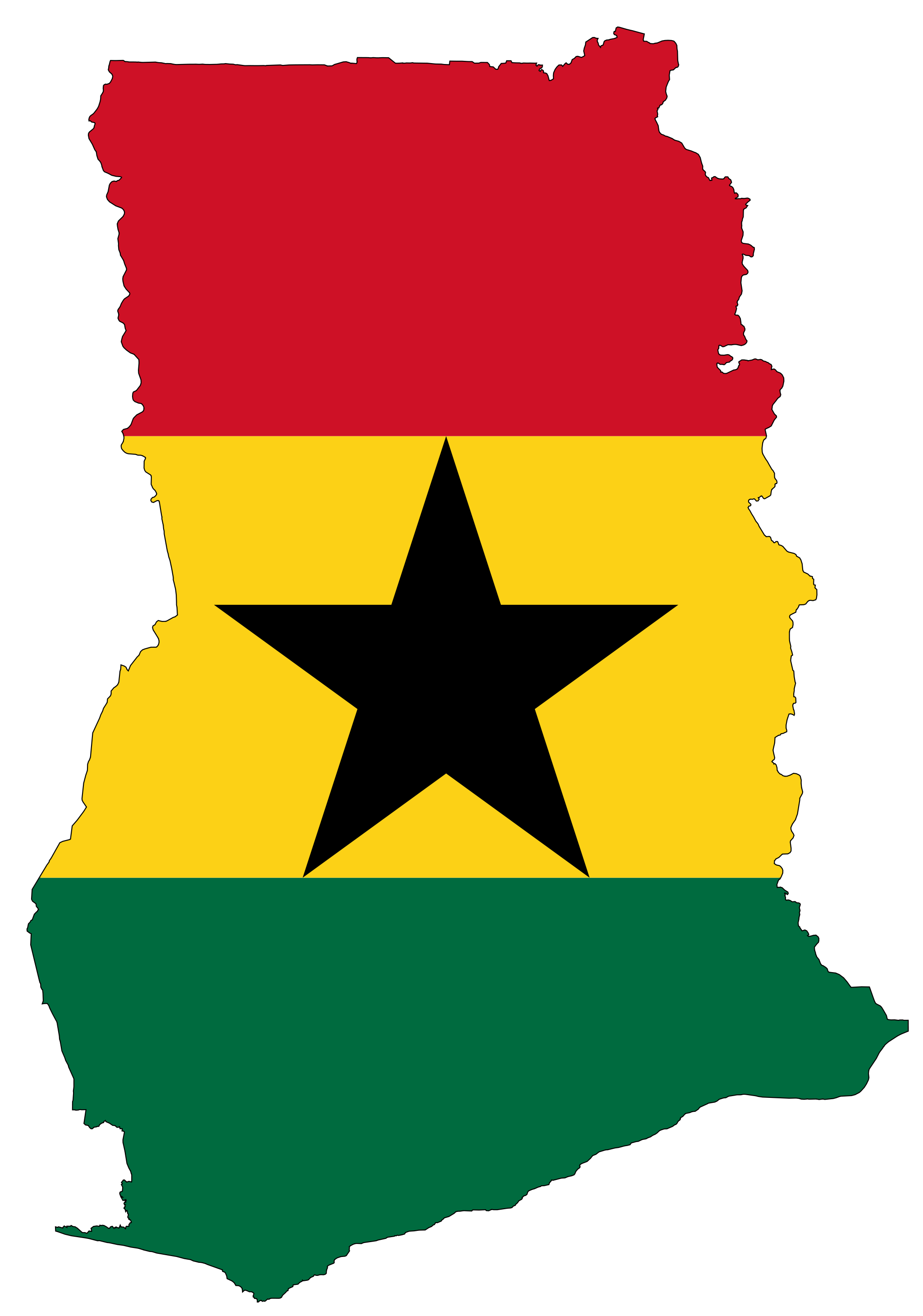 Dmitry Suchkov, executive secretary at the Coordinating Committee on Economic Cooperation with African Countries (AfroCom), explained to Buziness Africa the committee's role in helping Russian's businesses to get engage in Africa's economy generally, and strongly believes that Russian companies and industries can gain from the many visits such as the vice-president's delegation from Ghana to Moscow, most especially looking the recent oil discovery and, the stable political and economic environment that has existed during the last two decades.
It has held successfully parliamentary and presidential elections which U.S. President Barack Obama praised during his first official visit to Africa. As a former British colony, Ghana has endowed natural resources, arable land, coastal sandy warm beaches and highly-friendly people, and has been considered as the safest gateway to West African market because of favourable investment incentives.
"We see Ghana as one of the most dynamically developing countries in West Africa. I presume that, for potential Russian investors, the most promising sectors could be minerals processing, agriculture, agro- and food processing, energy, logistics and packaging. Besides these, Russian companies are already engaged in mining, oil and telecommunication sectors," Suchkov assertively told Buziness Africa.
Among Ghana's competitive advantages are: good location in the sense of transport connections with the rest of the world and access to ECOWAS countries, stable political and macro-economic environment, tariff-free exports to the US market through AGOA, friendly climate and reasonable legislation, according to Suchkov.
"All these can truly make Ghana a gateway to West Africa for the Russian companies. And, I hope that Russia–Ghana business forum will help to make it possible. AfroCom is looking forward to announce soon the launching of its web site to address the information gap. We want it to be helpful for Russian business to get know more about diversified opportunities in Africa and also invite Africans to visit our B2B English pages," he added.
With low media publicity, Ghana's Vice President John Dramani Mahama headed a large business delegation to Moscow from May 17 to 20 aimed at luring potential Russian business and industries to invest in the country's burgeoning economy. The planned visit was part of efforts to breathe new life into Ghana-Russia relations under the "Better Ghana" agenda.
Although details were sketchy ahead of the visit, it was reported that the Ghanaian delegation would hold a series of meetings with Russian officials, institutions and departments with a view to collaborating in economic development, energy, industry, agriculture, tourism and education.
According to the authentic website report of the Russia's Chamber of Commerce and Trade and official statements, the Ghanaian vice president and his entourage would have showcased their country's potential spheres of investment attractive to investors.
Russian University of People's Friendship, an institution that trains specialists for developing countries, said on its website that the delegation was interested in interacting with the staff and students which will culminate in the signing of a memorandum of friendship to be followed by a public lecture by Mahama.
Experts and analysts in Moscow say the Ghanaian government has expressed hope that democratic restructuring in both Ghana and the advent of a market economy in Russia could herald a new dawn in bilateral trade and economic cooperation.
Professor Dmitri M. Bondarenko, deputy director for research at the Institute for African Studies under the Russian Academy of Sciences in Moscow pointed out to Buziness Africa in an interview that Ghana is definitely one of the most important countries in West Africa, from all points of view, including prospects for doing business.
"It is clear that Russian business is becoming more and more interested in African countries, particularly in those with (at least, more or less) stable socio-political situation and favorable business climate, such as Ghana. It has both natural resources and agricultural products, and can be of interest for Russian business," he told Buziness Africa.
The academic professor pointed out that Ghana can expect steady inflow of Russian capital, Russia's participation in some economically and socially oriented projects. There are grounds to believe that the delegation's visit will give new impetus to the Russia-Ghana economic relations; in some prospect (when and if Russian business gain multidirectional and serious interest in Ghana), some special commission for managing and development of these relations can be established, for instance, the Russia-South Africa and Russia-Nigeria Economic Commissions.
As for tourism, West Africa in general, and Ghana in particular, is a very rear destination for foreign tourists, including Russians. Contrary to Southern and East Africa, the tourism infrastructure in west Africa is seriously underdeveloped; besides, west Africa has the reputation of politically most unstable, socially most dangerous, as well as most unhealthy part of the continent, Professor Bondrenko said.
So, West Africa remains a destination attractive mainly for so-called "extreme tourists" only. In general, hardly any country in the world, including Russia can now compete with China on the African arena.
However, if Russia postulates openly and clearly her desire to contribute to Africa's social development (not only to export the continent's natural riches) and organise intensive propaganda of her reestablishing herself in Africa basing on the USSR's image of fighter against colonialism, neocolonialism, apartheid, Third World countries' backwardness, Russia will be able to find a market niche, Professor Bondarenko explained.
In his contribution, Ghanaian Professor Adams B. Bodomo from the School of Humanities, University of Hong Kong, China, explained that "one of the biggest, though little noticed, contributions of China's 21st century intensified forays into Africa for trade and investment purposes is the elimination of a major problem Africa faced at the end of the cold war in the early 1990s: the marginalisation of Africa."
There was the fear that with the end of the cold war, Africa would cease to be an ideological battleground between major world powers and thus be of little geopolitical and economic importance, he said.
However, China's entry into Africa was a game-changer and this led to the sudden disuse of this term 20 years on, and has now resulted in a global rush by major economic powers to compete with China in Africa, leading to what I call the "globalisation of investment" in Africa.
"We now see major trade and investment players on the African continent including the traditional western players like Europe and the United States of America but also new and renewed ones like India, Brazil and Russia," Professor Bodomo told Buziness Africa, adding that, in many ways, countries such as India, Brazil and Russia seem to be playing "catch-up" with China and it is in this context that any closer contacts between Russia and an important African country like Ghana (such as the visit of the Ghanaian delegation to Moscow headed by the country's vice-president) would bring both short- and long-term benefits to both countries.
Professor Bodomo gave both the short-term and long-term impact:
***In the short-term, it would show that Russia is keeping its hands warm in the fire, as it would be seen to be one of the contemporary players in the African investment stratosphere.
***In the long-term, it would translate into lucrative trade deals. Even though Russia is a net exporter of petroleum products, it would still benefit from an up and coming exporter of petroleum products like Ghana, in that, it would be able to find market for its oil extraction technologies and for its consultancy expertise.
"To stay in the game and to match-up with the spectacular success of China in Africa, Russia must intensify such close contacts, between not just oil producing countries like Nigeria, Angola and now Ghana, but most of the other 53 countries on the African continent as well," he tactfully warned.
In his opinion, Dr Bashiru Obasekola, an experienced African financial economist with the Moscow-based Sanoma Independent Media told African Press Agency (APA) that the Ghanaian businessmen are interested in cooperating with Russia primarily in the field of energy and oil exploration while other business ventures are likely to be secondary. He, however, warned that Russia will continue to face keen competition from China as far as Africa was concerned especially where large-scale investment across sectors is concerned.
Last year, a $30 billion development package was made available by the Chinese government to Ghana during the official visit by President John Attah Mills to Beijing. It will be interesting to see how Russia seeks to outperform these Chinese ventures in Africa. Both Russia and China are members of the BRICS bloc of emerging economies and committed to help Africa meet its Millienium Development Goals (MDGs) by 2015. (END)