Tuesday, 26 April 2011 21:13
AGOA is Cornerstone of U.S.-Africa Policy, Says Trade Group Head
WASHINGTON, April 25, 2011 (State Dept) — Africa is among the significant priorities of the United States, and the African Growth and Opportunity Act (AGOA), a pivotal economic development program, stands as a "cornerstone" of U.S. policy across that region, says Stephen Hayes, president of the Corporate Council on Africa (CCA).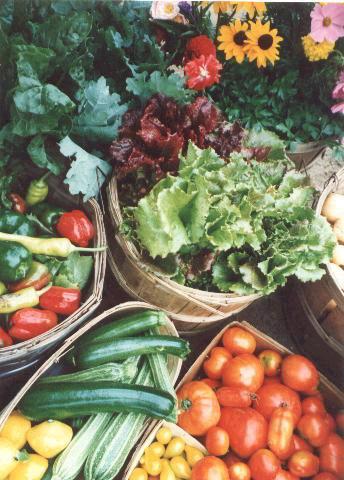 Speaking April 15 at the Brookings Institution in Washington, Hayes said, "The U.S.-Africa relationship is vital to the long-term interest of the United States," and both the United States and Africa benefit from AGOA.
The Brookings program, which focused on AGOA and its impact on enhancing trade, previewed the 10th annual United States-Sub-Saharan Africa Trade and Economic Cooperation Forum, known as the AGOA Forum, which convenes in Lusaka, Zambia, in June. Also on the panel were Florizelle Liser, the assistant U.S. trade representative for Africa, and Felix Mutati, minister of commerce, trade and industry for Zambia, whose country is this year's host.
Addressing American and African trade specialists, business executives and diplomats, Hayes said: "AGOA has been a tool of effectiveness, very high effectiveness for some countries and very low for others -- that is the reality. The politics of AGOA, I think, are very good. AGOA and MCC [Millennium Challenge Corporation] are the cornerstones of American policy in Africa right now."
AGOA provides an opportunity for the United States to work with Africans to develop Africa in line with their wishes, and also to help Africa develop in terms of America's social and economic and political policy, Hayes said.
"We have to give the development of the African economy one of our highest national priorities," Hayes added.
Hayes also called on the United States to further develop its U.S.-Africa trade relationship beyond AGOA to include development of Africa's private sector.
There is an opportunity for linking small and medium-sized enterprises in the United States and Africa, he said, noting that there is a dearth of these enterprises in most African countries.
"You cannot develop a strong middle class and a stable economy and a stable country without a broader middle class," he said. "You need that to have that as a tax base. You also cannot develop a tax base on that unless there are jobs and businesses that can provide that. So the development of a viable private sector is of the highest importance."
Second, he said the development of a regionally focused viable infrastructure is also critical to any significant economic development. For example, he said, railroads in the region must be of the same gauge to facilitate the trading of goods and materials across borders and there must be a regional integration of infrastructure, tax base and customs so goods can move freely and quickly.
"AGOA can't work ... if you cannot get the products to market," he said. "You can have all the great legislation in the world, but you have to address the physical realities of making it work."
Capacity building and investment in education are also important, Hayes said. The United States is a leader in vocational and technical training, and should be exporting training, not only as a benefit for Africa, but also as a market opportunity for the American educational system, he added.
Access to financing must be addressed, because "Africans have a very difficult time" in this area. "It is virtually impossible for most [Africans] to get financing for any ideas. ... It is also very, very difficult for U.S. companies to get financing to do business in Africa," he said.
Finally, Hayes said it is essential to remove trade barriers to enhance trade flow.
AGOA is part of the Trade and Development Act of 2000, and it provides beneficiary countries in sub-Saharan Africa that do not already have a free trade agreement with the United States liberal access to U.S. markets. It reinforces African reform efforts, provides improved access to U.S. credit and technical expertise, and establishes a high-level dialogue on trade and investment in the form of the annual U.S.-Sub-Saharan Africa Trade and Economic Forum.
Even though current trade between the United States and Africa is mostly in oil and minerals, there has been increasing diversification. Total two-way trade between the United States and sub-Saharan Africa increased 57 percent over the first five months of 2010, compared with the same period the previous year, reaching $33.1 billion. U.S. exports to sub-Saharan Africa rose by 7 percent to $6.4 billion during the first five months of 2010.
U.S. imports from sub-Saharan Africa increased by 78 percent to $26.6 billion in the first five months of 2010. AGOA imports increased 74 percent to $18.8 billion during this period. AGOA non-oil products included vehicles and parts, apparel, jewelry, fruits and vegetables, wines, nuts, spices, baskets, cocoa powder, cocoa paste and seafood.
(This is a product of the Bureau of International Information Programs, U.S. Department of State. Web site: http://iipdigital.usembassy.gov/iipdigital-en/index.html)