Tuesday, 12 April 2011 11:03
India and South Africa -- Ever-Tightening Relations
By Louise Redvers

JOHANNESBURG, Apr 11, 2011 (IPS) - Much is made about China's footprint in Africa but what about its emerging markets rival India?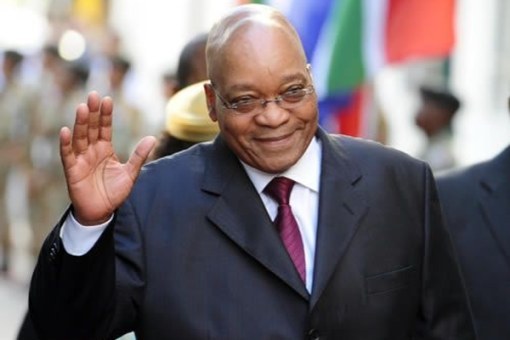 As the world's fourth largest economy, and with a middle class of more than 400 million people (larger than the entire population of the U.S.), India is an increasingly big player on the world stage and, like China, has Africa firmly on its radar.
Although Indian companies have significant presence through much of eastern Africa due to historical labour migration, the country sees South Africa as the gateway to the continent in terms of major investment.

With South Africa part of the India-Brazil-South Africa (IBSA) dialogue forum and joining the emerging economies BRIC group (Brazil, Russia, India and China), analysts believe economic co-operation between the two countries will increase.

On a visit to Mumbai in early April, South Africa's deputy minister of trade and industry, Elizabeth Thabethe, said bilateral trade was expected to reach 15 billion dollars by the end of the financial year, up from an original estimate of 10 billion dollars.

Tata, Reliance and Mahindra & Mahindra are among the 96 Indian firms currently investing in South Africa. Several Indian banks are also moving in, with State Bank of India, ICICI Bank and Bank of Baroda already established.

In India, meanwhile, South Africa's SABMiller is now the second-largest beer brewer in the country with a market share of 38 percent; the First Rand Group was the first African bank to be granted a license; and South African insurance firms such as Old Mutual and Sanlam are also making inroads.

South Africa, which proved its civil engineering abilities in the run up to the 2010 Soccer World Cup, is hoping to secure lucrative construction contracts under the Indian government's five year plan to spend 800 billion dollars on infrastructure.

Airports Company South Africa (ACSA) has already won the tender to upgrade the Chattrapathi Shivaji International Airport in Mumbai, and there are expectations more deals will follow.

Abdullah Verachia, director of Frontier Advisory, a Johannesburg-based strategy and research company, sees India and South Africa's co-operation on a firmly upward trajectory.

"India sees South Africa as an investment gateway into the rest of Africa," Verachia explained.

"It has solid infrastructure, stable government structures, very strong financial architecture and banking systems and a globally recognised stock exchange," he added.

The India-South Africa relationship, Verachia noted, was based on a shared legacy of colonialism and struggle, still strongly influenced by Mahatma Gandhi who spent several formative years in South Africa, and the subsequent links between South Africa's ruling African National Congress and the Congress Party of India.

"South Africa has a special place in the hearts and mind of Indians," he said.

Moreover, "by leveraging traditional relations built up during the colonial period, India is ideally positioned to take advantage of its durable political ties for commercial positioning on the continent.

"India's emerging multinationals are being welcomed into African economies and do not have to contend with the political baggage of being a former colonial power."

Last year, South Africa's Indian community commemorated the 150th anniversary of the first indentured labourers arriving from India in colonial Africa.

Today there are close to 1,3 million Indians living in South Africa, many fourth or fifth generation, and Verachia believes this large diaspora is another driver for Indian investment in the country.

"Culturally the ties are strong," he explained. "Bollywood movies are shot in Cape Town and Durban and the Indian Premier League cricket tournament in South Africa last year really put South Africa on the map back in India."

Although the South African market had been favoured by larger multinationals like the Tata car manufacturer, there was now a secondary wave of smaller investors coming in.

Most Indian investment in South Africa is through the private sector, which also sets it apart from China's engagement on the continent which is mostly state driven and, often, in the cases of countries like Angola, tied into government credit lines.

India's private sector approach, Verachia suggested, softened the criticism of neo-colonialism often applied to resource-hungry China, even if India's energy needs were also a major driver of its economic expansion in Africa.

Elizabeth Sidiropoulos, director of the South African Institute of International Affairs (SAIIA), believes India's desire to "not lose ground" against China was a key driver for its more Africa-focused investment priorities.

In a paper published last month by London-based think tank Chatham House, Sidiropoulos asks whether South Africa and India could be "development partners in Africa" and concludes that, while they share similar economic aspirations, there are key differences in their politics and how they position themselves in the international arena.

The two countries' growing engagement was a product of the "shifts in global power" and both shared "a desire to be seen to be playing a positive development role and shouldering global responsibilities".

South Africa faces a constant "balancing act between upholding African solidarity and differentiating itself as a regional power and an emerging market", Sidiropoulos notes, explaining that the country often feels it has to take "the African line" when acting on the global stage. India does not have this problem.

Many will be watching closely how their relationship develops, especially with China, South Africa's biggest bilateral trading partner, sitting in the same room when BRICS meets. (END)
Интересно будет взглянуть на это местечко своими глазами.
Он может отправиться в любую враждебную страну, охмурить какого-нибудь генерала и весь мир "Скачать курсы английского языка"перевернется вверх тормашками.
Я знал, что одежда метиса еще не высохла и что его мокасины "Скачать и мне не понять баста"были пропитаны водой.
Если бы мы простились так же, как в прошлые годы, мне было бы легче переносить свое горе.
Так что Римо пришлось идти в аэропорт одному, по тому же пути, где в траве таились "Скачать учебники по кулинарии"мины, предназначенные для того, чтобы уменьшить продвигающийся по полю отряд до одной дрожащей особи.
Вне пределов человеческих возможностей, милорд.