Sunday, 30 January 2011 10:43
Egypt Under Siege, Global Leaders Called For Reforms
Kester Kenn Klomegah
MOSCOW, January 30, 2011, (Buziness Africa) - Leaders of foreign countries have said that the mass protests and revolutions sweeping through the north African countries are an indication of dissatisfaction about economic development, social conditions and abuse of political power, and they have urged the Egyptian government authorities to re-address the political strategies to meet the demands of their citizens.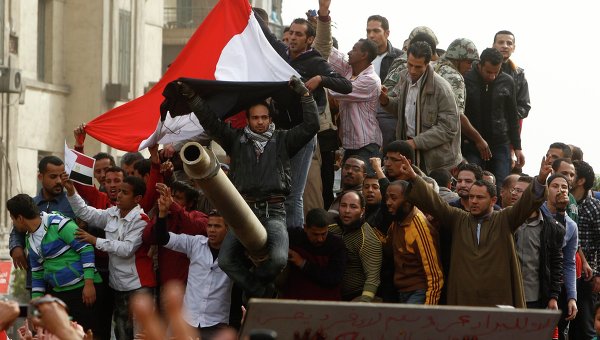 British Prime Minister David Cameron, French President Nicolas Sarkozy and German Chancellor Angela Merkel issued a joint statement on January 29 calling on Egyptian President Hosni Mubarak to avoid using violence against protesters and launch political reforms in the country.
"We call on President Mubarak to avoid at all costs the use of violence against unarmed civilians, and on the demonstrators to exercise their rights peacefully," the statement, issued in German, said.
"We recognize the moderating role President Mubarak has played over many years in the Middle East. We now urge him to show the same moderation in addressing the current situation in Egypt," it said.
The three leaders called on Mubarak to "begin a transformation process that should be reflected in a broadly-based government, as well as free and fair elections."
Japan's Foreign Minister Seiji Maehara also urged the Egyptian government to resolve ongoing political unrest in the Middle Eastern country peacefully, Kyodo news agency reported.
''Japan strongly hopes the Egyptian government and the people restrain violent action and create a stable government through dialogue'' Maehara said during his meeting with Egyptian Ambassador to Japan Walid Mahmoud Abdelnasser at the Foreign Ministry in Tokyo, the agency reported.
Egyptian Cabinet resignation fails to bring protests to a halt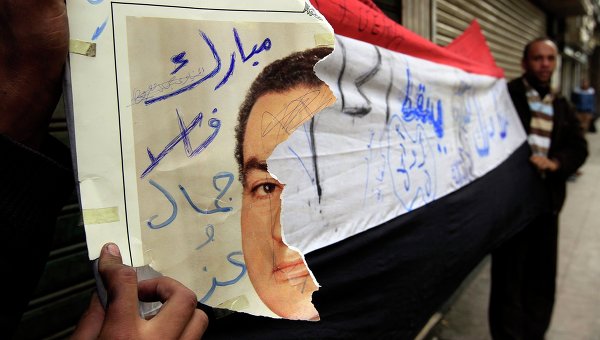 President Hosni Mubarak sacked the government of Ahmed Nazif and appointed former Intelligence Chief Omar Suleiman vice-president. The Egyptian cabinet resignation has failed to bring protests to a halt. Mubarak said in an address to the nation that he was dissolving the Government and pledged fresh political and economic reforms as demanded by the opposition-led protesters.
But the 82-year old Egyptian President made no mention of his own resignation.
Crowds of people continue demanding that Mubarak should step down now that he's been 30 years in office. Unrest, which flared up in Egypt on January 25th, peaked again, with thousands of demonstrators taking to the streets in Cairo, Alexandria, Suez and other cities.
 Protest rallies have been raging in Egypt's main cities with the protesters demanding economic and political reforms and the resignation of the 82-year-old president who has ruled the country for 30 years. Meanwhile, President Mubarak's sons – Gamal and Ala – arrived in London with their families on Saturday, January 29th.
Mubarak took over full responsibility for security in the country. It was reported that the Egyptian army took control of all strategic locations in Cairo and Alexandria.
Obama urges peace in Egypt
 President Barack Obama has voiced his conviction that the Egyptian government and the participants of protest actions "should refrain from violence."
 According to him, in the past he repeatedly advised his Egyptian counterpart Hosni Mubarak to implement political and economic reforms.
 The US leader commented that we are witnessing people's frustration spilling out into the streets.
 Nevertheless, he pointed out that violence should not be the answer, stressing the importance of exercising legal rights and universal freedoms, such as freedom of speech - Obama added.
US backed Egypt opposition – WikiLeaks
 The United States supported opposition groups in Egypt that planned to overthrow President Mubarak's regime ahead of presidential elections in 2011, reports by WikiLeaks say.
 WikiLeaks obtained this information from reports by American diplomats in Cairo.
A report by the US Ambassador to Egypt Margaret Scobey says that one of the Egyptian opposition activists was assigned to a special seminar organized by the US State Department.
Egyptian revolt prepared with US secret support – The Daily Telegraph
 The revolt in Egypt was prepared with the US secret support, claims the British newspaper The Daily Telegraph.
 According to the periodical, the opposition has been engaged in masterminding an overthrow of President Mubarak over the past three years.
 The Washington Administration publicly poses as Mubarak's ally, while secretly providing support for the opposition forces. This follows from US diplomats' reports from Cairo, reports that have been made public by the WikiLeaks website.
 According to the British daily, an Egyptian activist visited a dissenter forum in New York in 2008, with the US authorities bending every effort that his name never surface and become known to Egyptian special services.
Lavrov urges Egypt to restore order
 Russia hopes that the Egyptian authorities will do their best to guarantee security of Russian nationals amid the current protests.
 "Moscow hopes that the Egyptian leaders will show maximum responsibility and exert every effort to stabilize the situation and restore civil peace and order which is indispensable for progress and for meeting people's needs", - Russia's Foreign Minister Sergei Lavrov said.
 He hopes that "the Egyptian leadership and society will show a high level of national responsibility and do everything possible in order to stabilise the situation and ensure civil peace that is so necessary for progress and satisfaction of people's needs."
 Lavrov sent a message to his Egyptian counterpart raising hope that the "leadership and society will show high national responsibility and do everything necessary to stabilize the situation."
 The Russian Foreign Ministry earlier recommended tourists stay in their hotels and not leave guarded resort areas. According to the Russian federal tourism agency, over 25,000 Russians are currently staying in Egypt, which is a popular tourist destination.
Riots Spread in Arab World
 In Yemen, dozens of people took to the streets in Yemen at the weekend to support the Egyptians' protest against President Mubarak. Demonstrators, including opposition politicians and journalists, marched toward the Egyptian Embassy in Sana'a, also shouting slogans against President Ali Abdullah Saleh of Yemen, media reports said.
 CNN said some 100 people took part in the demonstration. About ten demonstrators were seriously injured in clashes with police and Saleh's supporters, the Xinhua news agency said, quoting witnesses.
 Riot police blocked the street leading to the Egyptian Embassy before the demonstrators arrived, the Yemen Post newspaper said.
 Mass protests, the first large-scale public challenge to Saleh in his 32-year rule, broke out in Yemen last week, apparently inspired by the recent wave of protests in Tunisia. Tens of thousands of people took to the streets in Sana'a demanding Saleh to step down. Saleh announced that he would resign after his second presidential term expires in 2013. (END/2011)