Tuesday, 02 June 2009 16:40
Africa Lags Behind In Use Of Free Software
Spain, May 21 (Afrol News) - While Asia and Latin America are seeing a boom in the use of free software, now taking the global lead, Africa is still lagging behind, depending largely on expensive programmes and pirate copies.
Researchers from the University of Seville, Spain, have carried out a report mapping the use of free software around the world, concluding that the use of free software in South America and Asia will be around 70 percent in 2010, with a special relevance in the education sector.


Developing countries are taking a lead in the use and development of free software, a no-cost alternative to expensive computer programmes that by now do not stand behind in quality compared to branded products. But, they found, this only applies for Latin America and Asia - not Africa.

This study, whose aim was to measure the increasing interest in free software around the world, experts looked into and tried to define the future scenario for the implementation and spreading of free software in 2010.

"One of the most significant data from this report is that related to the implementation of free software from a geographic point of view," the Spanish researchers found. "Indeed it shows a higher spreading and implementation in developing continents, with South America and Asia (69,5%) leading the rank, followed by Oceania (61%), Europe (59,5%), North America (49,83%) and finally Africa (34,5%)."

According to these data, the industrialised world is lagging behind, possibly due to the "excessive dependence on the great software development companies, although Europe is currently making an important effort to counteract it," the researchers said.

However, the same picture is true for Africa, currently being the continent most dependent on regular software development companies. While the study does not differentiate between licensed and pirate copies of commercial software, it illustrates that large sums are wasted on such products in Africa that could be replaced by free software.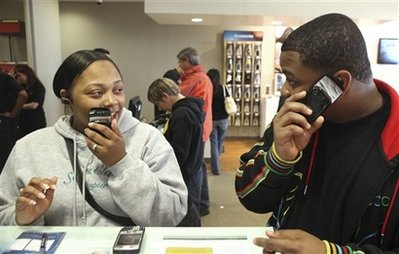 Africa is the least developed continent when it comes to use of software, thus being only in the beginning of its computerised revolution. This, along with subsidised efforts by major software producers to enter the African market, could provide some answers to why the use of free software is so limited in Africa.

Indeed, major software companies have played a greater role in cooperating with African governments to computerise the continent than have organisations promoting free software. While software in Africa's public square are often bought at "friendly" prices, it is creating long-term dependencies towards the software producers.

Among the few players trying to introduce the use of free software in Africa has been the University of Ouagadougou, Burkina Faso, where researchers also aim at contributing to the development of free software adapted to African markets.

According to Karim Koné, IT administrator at the University of Ouagadougou, a larger use of free software in Africa would not only reduce costs and thus broaden access to software.

Its development would also prove to be a source of employment in Africa, because also the development of free software can prove a good business concept, with developers making their living out of consultancy jobs and special adaptation of their software to companies and institutions.

According to the Association for Progressive Communications (APC), African institutions now slowly are discovering the advantages of free software. In West Africa, APC reports, "the low level of free software production goes hand in hand with marginal usage. Nonetheless, free software is present in certain businesses, in education, etc."

The Central Bank of West Africa has installed the OpenOffice suite on all its desktops. It is also engaged in a plan of migrating its servers to Linux. Baobab Edu was developed in Senegalese and Malian educational circles. Akwaaba is used in Côte d'Ivoire to manage relational databases linking the public administration to businesses, according to APC. (END/2009)