Monday, 04 October 2010 09:29
Russia Should Develop An Entrepreneurial Diaspora
By Kester Kenn Klomegah
MOSCOW, October 4, 2010 (Buziness Africa) - For about a decade, Russia has been making efforts to raise its economic influence on the continent of Africa and some African leaders and economic policy experts have suggested that Russia opens its market for African traditional products to follow the footsteps of China. In this interview, Bright Simons, a researcher on China-Africa-Russia at the IMANI, Education and Policy Research Center based in Africa, expresses his views with Buziness Africa correspondent Kester Kenn Klomegah from Moscow.
Excerpts of the interview: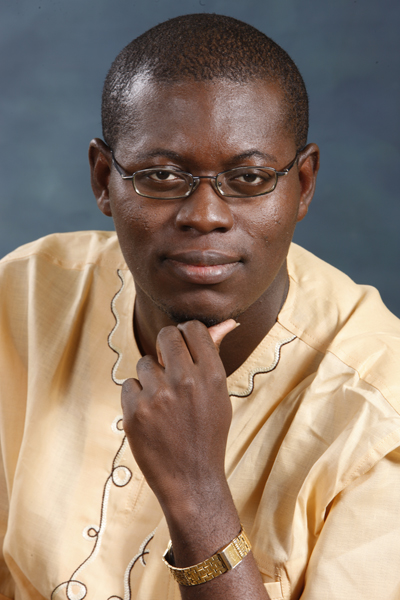 BA: During a meeting last June, the Namibian President Hifikepunye Pohamba told the visiting Russian leader Dmitry Medvedev in Windhoek to open Russia's market for Namibian goods. Do you think a collective action, for instance, from the African Union (AU) to the Russian authorities will be more effective rather than an individual country? What advantages will this open market policy offer to Africa?
BS: It is often remarked how much more effective African countries will be if they harmonised their international trade negotiations. The empirical evidence though is unclear. ECOWAS has been trying to do so for a while now with respect to the West African bloc's trade relationship with Europe. The results so far - especially where the so-called European Partnership Agreements are concerned - have been mixed. The real issue may be that until African economies are more integrated at home, and therefore more interdependent, any such solidarity for negotiation purposes shall be superficial and therefore easy to ignore by larger and more powerful trading partners/counterparties.
BA: How would you explain that the official visit of Russian President Dmitry Medvedev has indeed opened a new chapter in the Russian-Namibian relations? Discuss also the level of Russia's engagement in significant sectors in the economy of Namibia?
BS: You can describe the Namibian - Russian relationship as a special one, considering how intertwined cold war rivalry and liberation politics in south and southwest Africa grew over the decades prior to the fall of the Berlin wall. The current Namibian President, for instance, spent many of his politically formative years in exile in the former Soviet Union as a student. Many of Namibia's political elite still remember Russia's (then Soviet Union) role in the independence struggle against South Africa fondly. This has, sadly, not translated into significant economic ties post-Berlin however. Only in recent years has Russia, perhaps learning from China's blue ocean strategy for energy and resource security, begun to connect Namibia's signifiant uranium reserves with potentially large petroleum finds as constituting a signifiant enough threshold for the sparsely populated South-Western African country to feature in the large Eurasian country's international energy influence strategy.
BA: In your objective view, what has generally accounted for low level of African trade in Russia's vast market compared to Asian countries, despite the vast economic opportunities existing here? What practical measures can be taken to improve this situation?
BS: Russia's trade profile is very different from that of the major Asian trading powers, such as China, Taiwan, Malaysia and South Korea. Russia still depends on the mass export of primary commodities for its trading heft. Since Africa is also a primary commodity trading continent, this has tended to limit opportunities for trade synergies. Furthermore, Russia, unlike say the Chinese, never developed an entrepreneurial diaspora that could foster the necessary critical mass of relationships as a precursor to market expansionism. In that regard, Russian communism left a legacy much more restrictive than East Asian statism.
BA: Russia and Africa mark 50 years of bilateral relations this year. What does this mean from the Russian point of view? What challenges do you think still remain to get both parties (Russia and Africa) much more closer after 50years of diplomatic friendship?
BS: Russia, unlike say China or India, played a more traditionally imperialistic role in Africa's geopolitical evolution to the extent that it suffers some angst when it attempts to act today as an equal partner of Africa. As a former paternalistic figure for many African countries, its presently diminished stature might interfere with its capacity to build a fresh, more progressive and dynamic, relationship with the continent. Africa, likewise, struggles to understand the new Russian value proposition whatever that may be. Greater political and economic exchange between Africa and China would not happen by accident. Intermediaries will be required, and it appears that the private equity and commodity trading communities may eventually play that role, seeing the growing interlinkages between those in Africa and those in Russia. (Buziness Africa)