Saturday, 11 September 2010 12:50
Oil Well Licence Set to Expire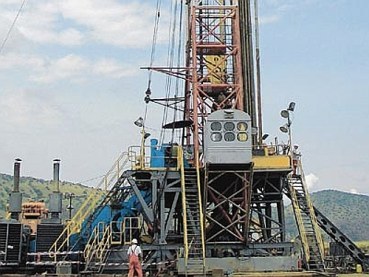 KAMPALA, Uganda, September 11, 2010 (Daily Monitor) — The government could take back a major oil field in western Uganda if the exploration licence over it, which expires today, is not renewed. Block 1, in which Heritage Oil Uganda had a 50 per cent stake with Tullow Oil Uganda holding the same size, has some of the largest oil fields that have been discovered near Lake Albert.
Heritage sold its 50 per cent stake in Block 1 and 3A to Tullow in July but the government has refused to approve the transaction because Heritage only paid $121 million out of a tax bill of $405 million.
Heritage, which says capital gains tax is not due on the transaction, deposited $283million on an escrow account in London pending arbitration in that city but the government has rejected the arrangement and insisted that the tax must be paid in full before the transaction proceeds.
The government last month took back the oil-rich Kingfisher well in Block 3A which Tullow and Heritage were co-operators.
The government said the well had been taken back because the oil firms had not applied for a production licence over the well but the move was widely seen as government pressure on Tullow to recover the tax.
Heritage, which sold its stake to Tullow for $1.5billion, received a cash payout of $1.045 billion at the end of July and has since ceased operations in Uganda. "Heritage is no longer here to make an application," a senior government official who did not want to be named because of the sensitivity of the matter, told Daily Monitor.
Optimistic
"Tullow technically inherit the right to operate the block but they haven't been given quiet possession of the asset; they cannot apply for a licence until the tax dispute is resolved."
Mr Jimmy Kiberu, a spokesman for Tullow Oil in Uganda, said he was optimistic that an agreement would be reached between the firm and the government.
"High-level talks have been going on with the government on a wide range of issues including the capital gains tax and Kingfisher well, among others," he said. "I am sure we shall reach an amicable solution."
An estimated two billion barrels of oil have been discovered in blocks 1 and 3A but the quantity could be higher and drilling is continuing in the area. If the government takes back Block 1, it would leave Tullow in a vulnerable position and possibly spark off a queue of interested suitors, from among international oil firms, seeking to take up the concessions.
Energy Minister Hilary Onek and Permanent Secretary Fredrick Kabagambe-Kaliisa were not available for comment last night.