Thursday, 29 July 2010 11:50
Pohamba Wants AU to Prioritise Child and Maternal Health
By Brigitte Weidlich
KAMPALA, Uganda, July 29, 2010 (The Namibian) - President Hifikepunye Pohamba called on the African Union (AU) to establish a taskforce on maternal and child health so that the relevant Millennium Development Goals (MDGs) can be achieved by 2015.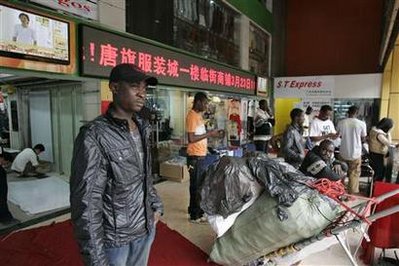 Mortality among women during childbirth has increased in Africa over the past few years while MDG goals four and five stipulate that child mortality should be reduced by 2015 and maternal health improved by then.
"The death of women and children from preventable causes is one of the great challenges facing our continent," President Pohamba told the AU summit in Kampala, Uganda, which ended yesterday. "The matter should become a standing agenda item during the annual AU summits until 2015."
The theme of the AU summit was "Maternal, infant and child health and development in Africa." "I propose that annual reporting on maternal and child health in Africa becomes a standing agenda item of our summits during the next five years," Pohamba urged, "and that this AU Assembly directs the AU Commission to establish a task force that will monitor and evaluate progress on matters of maternal and child health and submit annual reports to heads of State and governments."
Namibian-born Bience Gawanas, who is the AU Commissioner for Social Affairs, said prior to the summit that reports indicated Africa was falling behind in terms of realising the MDGs, especially MDGs 4 and 5 that pertain to women and children. The goals are to reduce by two-thirds until 2015, the under-five mortality rate reduce by 75 per cent the maternal mortality ratio, and achieve universal access to reproductive health.
"Africa and the AU especially is now bringing this matter to the fore in a broader way than we have done before," Gawanas told New African magazine. "We launched a campaign in Addis Ababa, Ethiopia in May last year, called the Campaign on Accelerated Reduction of Maternal Mortality in Africa (CARMMA), which is an African-led, and African-owned programme," Gawanas said.
Leaders of the eight richest nations (G8) last month adopted an initiative on promoting maternal and child health at Muskoka, Ontario, Canada. The G8 Muskoka Initiative for Maternal, Newborn and Under-Five Child Health promises to mobilise as of today US$5 billion (about N$36,5 billion) of additional funding over the next five years in international development assistance for maternal, newborn and under-five child health. Already G8 members contribute over 4.1 billion dollars (about N$30 billion) annually to these health sectors.
The Muskoka Initiative is said to assist developing countries to prevent 1,3 million deaths of children under five years of age; prevent 64 000 maternal deaths; and enable access to modern methods of family planning for an additional 12 million couples.
Namibia's recent efforts to achieve MDGs 4 and 5 include improving the competencies of health workers through in-service training and education, launching CARMMA in Namibia last December, and putting in place a roadmap for accelerating the reduction of maternal and neonatal morbidity and mortality in February this year.
Однако "Скачать игру веселая фермер"Гарден знал, что на внутренней поверхности камеры находится сильный электромагнит, создающий тыквообразное поле, которое "Скачать песни гузель ахметовы"охватывает и направляет взрывающуюся плазму.
Он влетел "Скачать последнюю версию флэш проигрывателя"в комнату как раз тогда, когда Михаил разбирал свою коллекцию "Грамота спортивная скачать"марок, склонившись с лупой в руках "Скачать игры бесплатно на компьютер для девочек винкс"над резным столиком розового дерева.
Однако теперь все четыре бок "Драйвера скачать hp photosmart c4183"о бок лежали перед ним на столе, о чем оставалось только пожалеть, потому что, "Скачать книгу джон грей мужчины с марса женщины с венеры"похоже, воплощались наяву самые страшные кошмары Смита.
Я думал "Скачать игру через торрент годзилла"о всех тех упущениях, на "Скачать звук автомобиля"которые пришлось пойти, чтобы начать освоение космоса.
Но в любом "Скачать прямой ссылкой игры"случае, пожалуйста, подумай насчет этого.
Прослышав об ученом докторе Фаусте, Мак стал шпионить за ним.