Sunday, 06 June 2010 10:04
Changing Economy Opens Door Wider For Africa Investors
***By Simon Freemantle
NAIROBI, June 6, (Business Daily) - Since the turn of the century, several irreversible shifts have taken place in the global economy. One such adjustment, which has been accelerated by the recent global financial meltdown, is the rise to prominence of the south.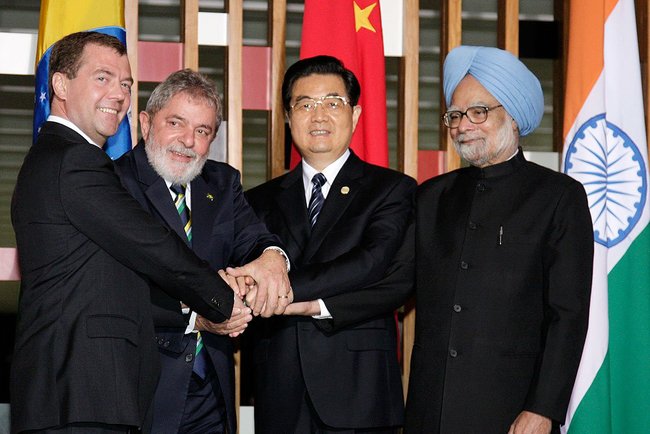 In a recent speech, World Bank president Robert Zoellick declared the end of the 'Third World', saying such crude divisions are no longer applicable within an ever more multi-polar world economy given the dramatic rise of markets throughout Asia, Africa and Latin America in the course of the past decade.
These shifts are further seen in the increasing clout of developing nations on the global multilateral stage, with the G20 (which includes countries such as China, India, Mexico and South Africa) ousting the G7 and G8 to firmly position itself as the core body responsible for negotiating issues of international economic consequence.
These shifts are perhaps most evident when considering global trade volumes.
Developing economies' world trade has increased 4.5 times, from $2.7 trillion to $11.9 trillion since 1999.
The swiftest progress has been trade between developing nations, which amounted to near $5 trillion in 2008, accelerating by 23 per cent per annum since 1999.
Meanwhile, the advanced economies' share of the developing world's total trade has declined from 75 per cent in 1999 to 60 per cent in 2009.
Furthermore, a quarter of world trade growth since 2002 is made up by south-south trade growth.
In contrast, intra-advanced economies trade is contributing a declining share to world trade growth. With advanced economies creeping out of the recession, emerging markets are well positioned to deepen their collective importance in the years to come.
To be sure, while a wide range of emerging markets have engineered this structural change, it has arguably been the BRIC economies of Brazil, Russia, India and China, which have, both led the change.
Since 1999, Brazil, Russia, India and China alone have seen their share of global economic growth expand from less than eight per cent to more than 25 per cent in 2008.
The BRICs now account for around 15 per cent of world's GDP. Meanwhile, the G7's share of the world GDP has shrunk from 80 per cent in 1998 to 64 per cent in 2008.
Between 2000 and 2008, Russia, India, China and Brazil each saw their global trade volumes expand at average annual growth rates of 25 per cent, 22 per cent, 19 per cent and 15 per cent, respectively, far outstripping world trade growth of 10 per cent per annum.
As a result, the BRICs' collective share of world trade doubled from 6.9 per cent in 1999 to 14.2 per cent in 2008, and has accounted for at least a quarter of world trade growth since 2002.
Broken down, China - world trade accounted for 61 per cent of the BRIC - world total in 2008, with Russia accounting for 13.8 per cent, and India and Brazil accounting for 11.5 per cent and nine per cent, respectively.
Africa has played and continues to play a vital role in the nature and pace of these emerging market developments. The BRICs have each acknowledged the importance of nurturing deep diplomatic and commercial ties with Africa in order to guarantee long-term economic growth.
Inspired by Africa's abundant natural resources, strategic significance, and burgeoning consumer markets, the BRICs have actively engaged the continent since 2000, resulting in gains in bilateral trade.
BRIC-Africa trade has increased from $22.3 billion in 2000 to over $160 billion in 2008.
Today, African trade constitutes around 2.9 per cent, 6.4 per cent and 6.3 per cent of China, India and Brazil's total trade, respectively.
By 2008, on the back of robust individual bilateral trade growth, seven African nations held BRIC trade levels of above 30 per cent of GDP.
China-Africa trade accounts for around two-thirds of BRIC-Africa trade, having increased ten-fold from $10 billion to over $100 billion between 2000 and 2008.
In 2009, China overtook the United States to become Africa's largest bilateral trading partner for the year given the dramatic slump in US-Africa trade brought about by the global economic downturn.
However, contrary to many cursory analyses, China does not stand in isolation in prioritising contemporary African relations.
Expansion of sectors
For its part, India enjoys deep historical bonds with Africa and sees compelling avenues for expansion for its globally-oriented multinationals, particularly in telecommunications, automotives and pharmaceuticals, across the continent's rising markets.
Moreover, India, as one of the world's largest consumers of energy, requires Africa's natural resources to guarantee and sustain the pace of its domestic industrial expansion.
India-Africa trade has grown dramatically from $4.9 billion in 2000 to almost $40 billion in 2008. For Brazil's president Lula da Silva, African countries have been vital allies in his bid to engender deeper south-south ties since taking office in 2002.
By the time President Lula had paid his first official visit to the European Union in 2006 he had already visited Africa no less than six times.
Brazil has also required African energy resources to fuel its impressive domestic growth, and envisages opportunities in spreading a so-called 'biofuels revolution' in Africa, thereby providing cogent new avenues for its internationally competitive agricultural firms.
Cultural and historical affiliations also weigh prominently in the success of Brazil in Africa.
In total, 90 million of Brazil's roughly 200 million population claim direct African ancestry.
Overall, Brazil-Africa trade has accelerated more than eight-fold from $3.1 billion in 2000 to over $26 billion in 2008.
While lagging its BRIC counterparts in overall trade volumes with Africa (around $8 billion in 2008), Russia has made clear its intentions to reinvigorate ties with the continent following the stagnation of bilateral relations which followed the end of the Cold War in 1989.
Last year, Russian President Dmitry Medvedev paid the most expansive visit ever to Africa by any incumbent Russian head of state, securing vital partnerships and signing lucrative deals in Nigeria, Namibia, Angola and Egypt.
While Russia may not require Africa's natural resources, it has deep vested interests in maintaining strategic ties with several influential countries on the continent. Moreover, as part of a radical restructuring of the Russian economy, the Kremlin is looking to export technical expertise in, amongst other areas, space and telecommunications.
Signs of growth
Russia also has an eye on securing a stake in lucrative Nigerian natural gas reserves so as to ensure that its grip on gas supplies to Europe is not meaningfully diminished.
Given these priorities, Russia-Africa trade has shown promising signs of growth, having increased at a compound annual growth rate of 14.9 per cent since 1992.
Directly as a result of these vibrant and growing ties with the BRICs, Africa's marginalised position in world trade is reversing.
While in 1983 Africa's share of world trade stood at 4.6 per cent, this figure declined steadily to bottom out at 1.7 per cent in 2002, before rising to 3 per cent in 2008, almost entirely on the back of increased trade with the BRICs.
BRIC-Africa trade as a proportion of Africa-world trade grew from 4.6 per cent in 1993 to over 19 per cent in 2008.
Meanwhile, the BRICs share of Africa's imports more than doubled from 7.9 per cent in 1998 to 18.5 per cent in 2008 and the BRICs share of Africa's total exports increased from 8.6 per cent in 1998 to 19.7 per cent in 2008. Overall, since 2003, more than 21 per cent of Africa's additional cumulative trade has been conducted by BRIC counterparties.
***Freemantle is an Economist, CFC Stanbic Bank.