Monday, 03 May 2010 09:42
New African Initiative Opens Window To Africa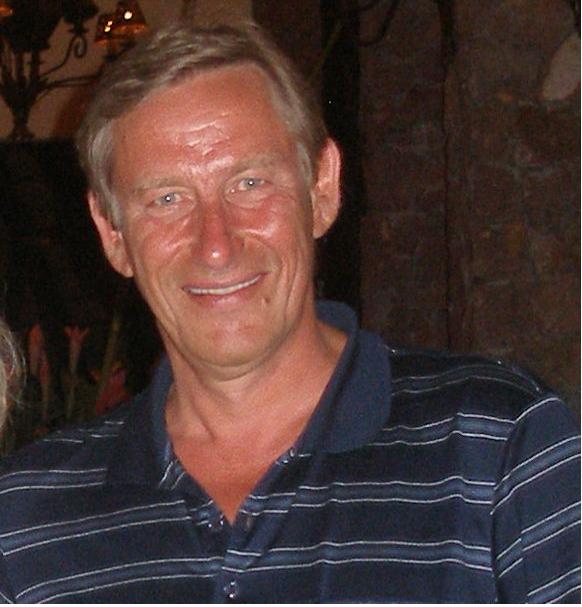 By Kester Kenn Klomegah
MOSCOW, April 30 (Buziness Africa) - With government efforts lagging behind expectations in re-engaging African countries after the collapse of the Soviet era, newly created Russian NGOs have now taken up the battle to fill in the gaps. Mr Andrei Petrov, Chairman of the New African Initiative (AFRI) discusses the key reasons, challenges and expectations of his NGO in an exclusive interview with Kester Kenn Klomegah for Buziness Africa readers.
BA: What are the main reasons for the creation of the New African Initiative and discuss about business areas your organization seeks to achieve?
AP: The primary reason for the creation of AFRI was in response to the current world financial crisis. During this time, we have been analyzing the prospects and plans of economic development in Russia and the country's relationship to other regions of the world.
That Africa could be one of the most attractive markets for investment, as Russia needs now, and for the foreseeable future, ongoing access to developing markets where the demand for Russian products can be developed and expanded. AFRI's core capabilities and resources will ensure that it will be an effective institutional tool for achieving this goal.
BA: How will you explain to Russian business people and potential investors that there are multiple business opportunities in many African countries?
AP: This is complicated and challenging task - to motivate "a sleeping Russian bear" to realize its full potential. Notwithstanding, the management and professional staff of AFRI believe they are the right organization to undertake this mission. AFRI's International Coordinating Committee, responsible for providing consultative and advisory support to its clients, is headed by Mikhail Margelov, the Chairman of the Foreign Relations Committee of the Upper Chamber of the Russian parliament (also referred to as the Federation Council or the Senate, when using the U.S. system) and Special Envoy of the Russian President to Sudan. His experience and stature will be instrumental for facilitating the business objectives of AFRI's clients with all levels of government and private sector officials, both in Russia and Africa.
Furthermore, AFRI's professionals have the depth of experience and knowledge necessary to intensify the dialogue with Russian governmental authorities at the federal and regional levels, private companies and banks in respect of expanding their interest in, and capabilities for, doing business with Africa. To enhance these efforts, AFRI will also be engaging Russian and international media outlets, as accurate and timely dissemination of information about opportunities in Africa will be of great importance for opening the eyes of the Russian business community.
BA: One major problem that lingers on is that African politicians and business people still view Russia as a communist country. How will you convince African business leaders that Russia has, indeed, changed and business opportunities have emerged in this country?
AP: This is more a matter of perception than reality, and not necessarily one with a negative bias. Those who might hold such a view are most likely old time "comrades" who fondly recall the time they spent in Soviet Russia receiving free higher education at one of our esteemed universities. And once back in their own countries, they could point with pride that the Soviet Union (and now Russia) never had any colonial ambitions in Africa. On the contrary, the Soviet Union provided the greatest support to national liberation movements throughout Africa.
On the other hand, China is a stalwart communist power, but such form of government has not adversely impacted their ability to enter into a broad array of business and investment agreements throughout Africa. In fact, the Chinese and their huge financial resources are most welcome by African countries, regardless of their "communist" pedigree. As such, it appears that in today's global economy, one's political ideology has little to do with specific economic goals, so this should not at all be an obstacle for Russia as it re-invigorates its presence in Africa.
BA: Compared to Asian counterparts, what, in your view, has contributed to the low economic or commercial activities (especially in the private sector) between Russia and African countries?
AP: The unfortunate truth is that following the collapse of the Soviet Union, our leadership at that time lacked a strategic vision of what Russia's position in the world should be in general, and in Africa in particular. The level of our economic relations with Africa was also limited due to our own internal politico-economic problems, severe demand on the limited resources available for Russia's development, our orientation towards western economies and, in hindsight, an overestimation of the value and supposed efficiencies of western liberal economic theories.
Notwithstanding these historical challenges, Russia has the potential to move forward with a mutually beneficial, agenda for Africa. We at AFRI are already seeing a positive trend evolve, as we are in the process of negotiating a number of specific deals with Russian business leaders in mining, transport and infrastructure sectors for Ethiopia, Sudan and other countries on the continent.
BA: Do you think the situation can change if Russia opens its market to African traditional products by offering trade preferentials and also African authorities lowing taxes for Russian manufactured goods?
AP: Definitely it can, as Russia has the experience and capabilities to work in developing markets in a competitive and business-oriented manner. Russia has a comparative advantage in construction of railways, roads, electric power stations and the exploration of natural resources; the types of projects which are of particular importance to Africa. 
BA: And all that you have discussed or said above, what specific measures and strategies the New African Initiative plans to take in order to invigorate or activate economic cooperation between the two regions?
AP: For the past year, we have been working diligently to recharge our existing contact network while establishing new relationships throughout Africa. In addition, a number of fact finding missions have been made to the region for the purpose of exploring specific opportunities for Russian-African economic cooperation.
We are also in continuous dialogue with members of the Russian government, parliament, public organizations, the local business community and mass media to convey the message that Africa's huge and fastly developing markets are of great importance for the industrial modernization of Russia.
One of the major tasks in this regard is to open and maintain a realistic informational window in respect of Africa as an alternative to the Western and Asian (read: China) models utilized over the last two to three decades. That is why we are now in the process of creating our own informational resources and data base which will address the political, economic, investment and legal requirements for doing business in Africa.
Another tangible step being taken by AFRI will be the launching of a regional operations office in Addis Ababa during May, 2010. This office will be AFRI's first of a number of points of representation to be established in Africa in order to have current and reliable sources of information about the ongoing business and investment opportunities in Africa.