Wednesday, 09 September 2009 13:38
Russia Becomes World's Biggest Oil Exporter
By Stephen Bierman
MOSCOW, Sept 9 (Bloomberg) - ussia is surpassing Saudi Arabia in oil exports for the first time since the Soviet Union's collapse as the country exploits OPEC production cuts to gain market share.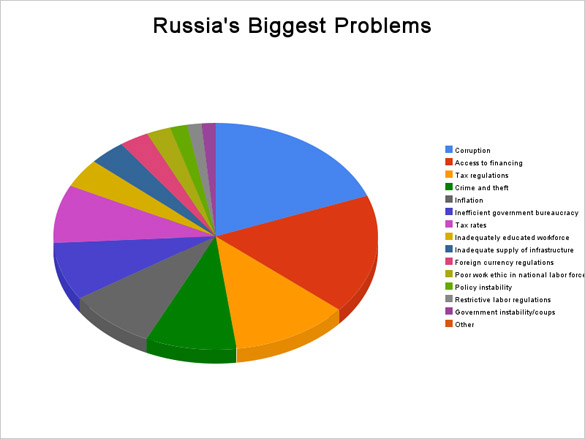 Exports of crude and refined products from Russia rose to about 7.4 million barrels per day in the second quarter, according to Energy Ministry data. Saudi shipments fell to about 7 million bpd, International Energy Agency estimates of output and domestic demand showed.
Investors had expected Russian supplies to decline this year after Deputy Prime Minister Igor Sechin told the Organization of Petroleum Exporting Countries in December that his government was ready to limit production to support prices. Instead, the country is providing tax breaks for new fields in Siberia. Rosneft, LUKoil and TNK-BP pumped more as prices rose 54 percent to nearly $69 a barrel.
"In no uncertain terms, Russia has been the biggest beneficiary of OPEC's sacrifice," said Chris Weafer, chief strategist at UralSib. "Higher prices have equaled a $20 billion tax windfall."
The extra barrels may undermine OPEC efforts to reduce inventories and keep members from exceeding their quotas after the group meets in Vienna on Wednesday.
OPEC agreed during three meetings last year to reduce supplies by 4.2 million bpd, the biggest cutbacks in the group's history, after prices plunged $100 from the July peak. Oil sank to $32.70 in January before rebounding following the restrictions.
Saudi Arabia has about 2.75 million barrels of daily capacity idle. Russia doesn't have the flexibility to switch wells off for months and turn them back on again, so it has minimal spare capacity, said Oswald Clint, a London-based analyst at Sanford C. Bernstein.
Russia's crude oil production climbed 1.3 percent in August from the same month in 2008, to 9.97 million bpd, and exports expanded 5.9 percent, according to the Energy Ministry's CDU-TEK unit. The increase came after the largest producer, Rosneft, began pumping from its new Vankor field in Siberia.
In March, while Russian politicians hinted at possible supply cuts, LUKoil chief executive Vagit Alekperov said his company aimed to raise output 1.5 percent this year.
"If Russian production had fallen as much as people had forecast, and it were 600,000 to 700,000 barrels a day lower than it is today, the market would be significantly tighter," said Edward Morse, head of economic research at LCM Commodities in New York.
Russia already exports more energy than any other country, when shipments of gas from Gazprom are included. The company's gas production alone last year was equivalent to 9.9 million barrels of oil a day, compared with Saudi Arabia's 9.2 million barrels of crude, according to Gazprom and Bloomberg estimates.
Russian gas sales to Europe will also benefit from OPEC's effort to raise the value of crude because some gas contracts are linked to oil prices.
Saudi Arabia has remained the top oil supplier, until now. The nation exported 7.39 million bpd of crude and oil products in the first quarter, beating Russia's 7.25 million, according to Bloomberg calculations based on IEA estimates of Saudi production and domestic use and Russian Energy Ministry data. Saudi Arabia is currently producing about 8 million bpd, Oil Minister Ali al-Naimi said Tuesday in Vienna when arriving for Wednesday's OPEC meeting, adding that the kingdom is complying with the group's cuts "as best we can."
Russia's official export data includes some Kazakh and Azeri oil that travels through the country to international markets. Even when that transit oil is excluded, Russian exports surpassed those of Saudi Arabia, starting in February, according to crude and products data collected by the Riyadh-based Joint Oil Data Initiative.
OPEC President and Angolan Oil Minister Jose Maria Botelho de Vasconcelos said in a Sept. 2 interview that he expected the group won't make additional production cuts this week, echoing similar comments by officials from Algeria, Iran, Iraq, Kuwait, Libya and Qatar. All 26 analysts in a Sept. 3 Bloomberg survey also expected no quota changes, even though stockpiles are high.
U.S. crude inventories are 13 percent above year-ago levels at 343.4 million barrels, according to the U.S. Energy Department.
In December, with oil at $40 and the world economy sagging, Putin sent Sechin to OPEC's meeting in Oran, Algeria. He said Russia had already reduced exports by 350,000 bpd the previous month and was prepared to cut another 320,000 if prices failed to rise.
Those reductions never took place, and two months later OPEC Secretary-General Abdalla El-Badri said he was "very disappointed." Sechin, who is also chairman of Rosneft, said in March Russia was playing "an active role in decreasing supplies." That same month, Rosneft's vice president for finance and investment, Peter O'Brien, said the company was keeping to its target of raising production by 2 percent a year.
LUKoil deputy chief executive Leonid Fedun told reporters in Moscow on Aug. 28 that he credits OPEC for this year's price rally after the group "very effectively reduced output."
"OPEC-Russia cooperation is just useful theater for both sides from time to time," said Edward Chow, an analyst at the Center of Strategic and International Studies in Washington. "OPEC folks are pretty savvy and cynical about Russia's duplicitous behavior, which started in Soviet times. I do wonder how long Russia can play this silly game."
Qatari Energy Minister Abdullah Bin Hamad al-Attiyah said Aug. 31 that he understood Russia had promised "physical support" for OPEC. In a break from the norm, the group has not invited Russia and other nonmembers to observe Wednesday's meeting.
"Russia has always been a free-rider on OPEC," said Greg Priddy, an energy analyst at Eurasia Group in New York.
Russia began selling oil long before explorers found the world's largest deposits in Saudi Arabia. The region's first well was drilled in 1847 in Baku, Azerbaijan, then part of tsarist Russia. The Nobel and Rothschild families began carrying oil out of the region, where production rose to more than 400,000 bpd by the onset of World War II, according to the State Oil Company of Azerbaijan.
Soviet central planners pushed Russian output to 11.48 million bpd in 1987. Following the collapse of the Soviet Union in 1991 and Russia's 1998 financial crisis, production tumbled to about half that amount by 1999.
As the economy accelerated in 2000 when Putin became president, London-based BP and ConocoPhillips of Houston formed ventures with Russian partners. Production rebounded by more than 60 percent in a decade as modern drilling technologies reduced costs.
The biggest gains ended last year as crude output fell for the first time in a decade, declining by 0.6 percent to 9.78 million bpd, according to the Energy Ministry.
Companies opening deposits in new regions asked for tax breaks. Russia began cutting taxes Jan. 1 and oil companies expect a group of 13 fields will receive an exemption from export duties this year.
Energy Minister Sergei Shmatko said in January that production could fall as much as 4 percent this year and warned in June that half of the nation's untapped deposits would lose money at $60 a barrel.
Whether Russia can sustain the gain "is a question of considerable controversy," LCM's Morse said. "I'm of the opinion that Russian production is going to grow." Oil will be needed to fill a Far Eastern pipeline, currently under construction, that will supply China and the Pacific region, he said.
The slump in Saudi crude output in the past year allowed Russia to gain share in the U.S. market, the world's largest.
Russian supplies of crude and products to the U.S. jumped 33 percent in the first six months of the year to a record 638,000 bpd, according to U.S. Energy Department data.
Saudi shipments to the U.S. tumbled 29 percent during the same period to 1.08 million bpd, placing it fourth behind Canada, Venezuela and Mexico and ahead of Nigeria and Russia. The kingdom ranked as the second-biggest petroleum supplier to the United States early last year, when Russia was ninth.
The bet for Putin, who made former Gazprom chairman Dmitry Medvedev his successor in the Kremlin, is that OPEC members won't risk a collapse in oil prices by abandoning their quotas and resuming full production.
"If OPEC members abandon their quotas, it will be very difficult to put the genie back in the bottle when prices start to fall," said Weafer at UralSib.