Monday, 14 September 2009 13:16
Why Kilimanjaro Was Too Much For Abramovich
By The Citizen Reporter
NAIROBI, Kenya, Sept 14 (The Citizen) - Russian billionaire Roman Abramovich collapsed during a failed attempt to climb to the summit of Mount Kilimanjaro last week, it has emerged.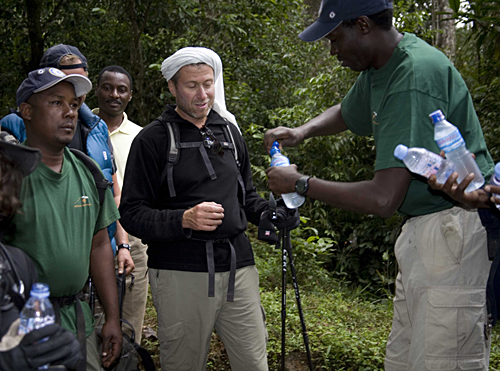 Tanzanian porters who accompanied the Chelsea FC owner on his expedition have remained tight-lipped as to what exactly transpired, but Britain's Sunday Times reported yesterday that Abramovich was carried to safety after experiencing breathing problems as he attempted to scale Africa's highest mountain.
The expedition had to be cancelled at 15,100ft after Abramovich succumbed to what appear to have been symptoms of altitude sickness and needed medical attention.
"We were not given a reason for his failure to reach the peak, but there are reports from his team that he developed some breathing problems," said Pascal Shelutete, a spokesman for the Tanzania National Parks Authority.
Abramovich's party, who flew in on the oligarch's private Boeing 767, decided to tackle the mountain at the western breach, which is the most difficult approach, according online casino slot games to Shelutete.
"The billionaire owner of Chelsea football club has had to face the reality that there are things beyond the reach of Russian oligarchs as he was carried to safety after experiencing breathing problems during a failed attempt to ascend the mountain in Tanzania last week," the Sunday Time wrote.
"The 42-year-old invited a group of six friends to scale the 19,330ft summit of Africa's highest mountain. They took with them no fewer than 113 porters to make sure they wanted for nothing. However, due perhaps to time constraints rather than arrogance, they failed to train properly to cope with the altitude."
Most of the people who climb the peak each year use an easier path. However, the Abramovich group - believed to include Guus Hiddink, Chelsea's interim manager last season - reportedly failed to undergo the usual seven-day acclimatisation procedure to adapt to the climate and the low air pressure.
Instead they proceeded with the climb upon arriving in spite of warnings that the mountain, known as the Roof of Africa, claims the lives of up to 20 people who attempt to reach the peak each year.
It is believed that Abramovich might have been wrong-footed by the fact that the climb is technically very easy and failed to listen to warnings that its altitude and low temperature can make it a difficult trek. A spokesman for Abramovich confirmed that the visit had taken place but could not comment on the incident.
Abramovich, former governor of the Chukotka autonomous region in Russia's Far East, lives permanently in London where he owns the English football club, Chelsea.