Sunday, 01 November 2009 10:55
SAfrica Tourist Arrivals Hit Record 9.5 million in 2008
JOHANNESBURG (AFP) – South Africa received a record 9.5 million tourists in 2008, up 5.5 percent annually, but is counting on the World Cup to reverse a slowdown felt this year, the tourism minister said.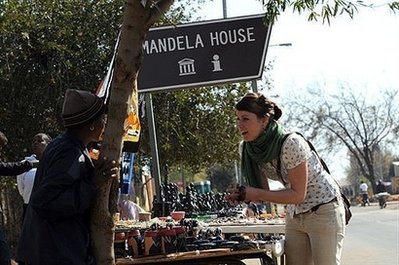 Marthinus van Schalkwyk told a tourism trade conference that spending by the visitors jumped more than 23 percent last year, to 74.2 billion rand (9.5 billion dollars, 6.5 billion euros).
But he warned that the global economic crisis was hurting tourism this year.
"The tourism industry in South Africa has also been exposed to the global volatility," he said. "The numbers for this year are therefore bound also to reflect the international trends that put arrivals, occupancy and spending under pressure."
Van Schalkwyk said the ministry expected the 2010 football World Cup would reverse the trend and restore tourism's shine.
"We have all been working very hard to make it a success, and I also realise that the next few months will be challenging, but our industry and country will reap innumerable rewards," he said.
South Africa expects 450,000 people to visit the country during the competition, which runs from June 11 to July 11.