Wednesday, 04 November 2009 10:35
Nigerians Celebrate Diaspora Day In Russia
By Kester Kenn Klomegah
MOSCOW, Nov 3 (Buziness Africa) - Nigerians observed their Diaspora Day discussing extensively on strategic measures to be adopted in order to explore the enormous emerging business potentials and economic opportunities that they consider useful for the economy of Nigeria.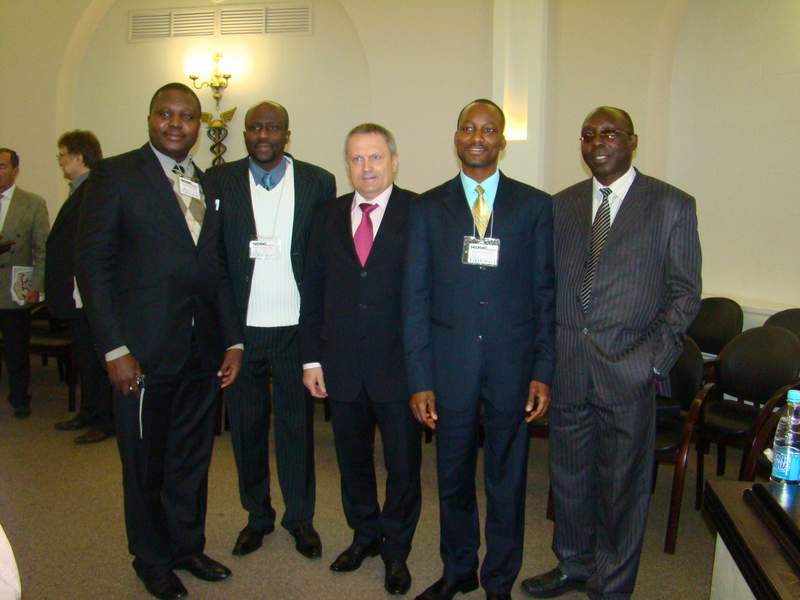 The event is organized, for the first time, by the Russian chapter of Nigerians in the Diaspora Organisation in Europe-Russia (NIDOE-Russia), in collaboration with the Russian Chamber of Commerce and the Nigerian-Russian Business Council.
The forum brought together Russian industry executive directors, business investors, academics and Nigerian professionals as well as cultural artists and the media. The theme was "Working Together for a Better Nigeria-Russia Business Cooperation: Opportunities and Perspectives".
The Chairman of NIDOE-Russia, Dr Bashir Obasekola, explained at the forum that Nigerian Diaspora Day is an annual event initiated by the federal government of Nigeria since 2006 for all Nigerian professionals. Consequently, the day is part of the efforts of the Nigerian government to mobilize and encourage the participation of the Nigerian Diaspora in the country's development process.
Dr Obasekola further informed the gathering that in 2008 a House of Representatives Committee on Diaspora Affairs was also established. With these links to various arms of government, NIDOE stands more privileged than ever before to impact on government policy.
Although, NIDOE is not a governmental agency, but it enjoys and aims to have a good working relationship with all Nigerian Embassy missions wherever it exists.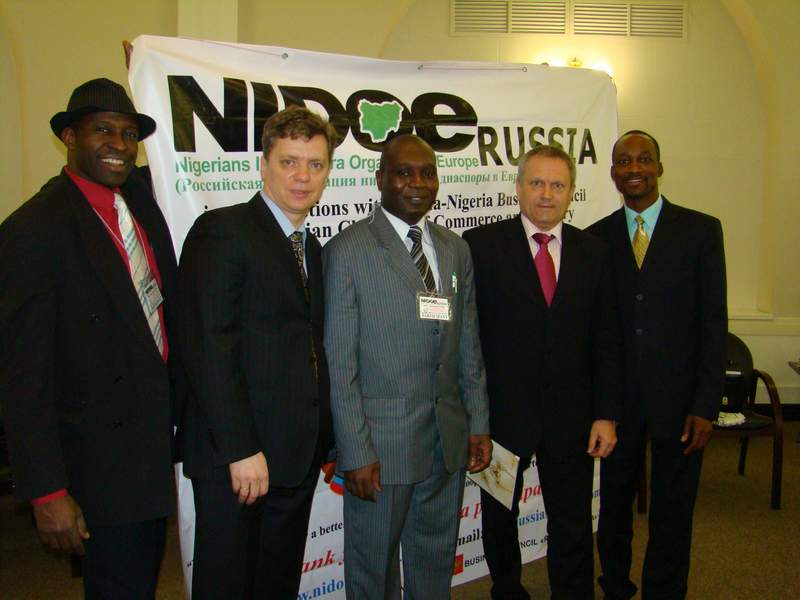 Further speaking during his presentation of NIDOE-Russia, Dr. Obasekola stated that NIDOE-Russia plans:-
*To work together with other interested parties in improving the Russian-Nigerian business opportunities.
*To encourage partnership amongst Nigerians living in Russia and elsewhere in Europe, with host country public and private sectors on economic, democratic and cultural issues in Nigeria.
*To serve as technical advisers and partners to government and other corporate bodies on specific matters of business, social, economic and cultural initiatives.
*To create a database of Nigerian professionals in Russia, whose background, experience and contact could help facilitate business and investment development of Nigeria
*To encourage and facilitate Nigerian professionals and any other humanitarian organisations in Russia to undertake medical and other humanitarian missions to Nigeria.
Dr. Obasekola stressed that in order to compliment the efforts of the Nigerian Embassy here in Moscow and other government agencies in promoting Nigeria and bringing Russian investors closer to Nigeria, NIDOE-Russia intends to partner with interested parties to organize more seminars, symposiums, conferences and workshops in the near future on various areas of Nigerian socio-economic development.
A member of NIDOE-Europe Board of Trustees, Dr Ayo Ojajune, spoke extensively about the impact of the organization on the socio-economic development and highlighted the fact that about 20 million Nigerians live outside their country and monetary remittances amounted to US$7 billion last year alone.
While decrying brain drain, he however stressed that the Diaspora remittances remain a major boost to the national economy, and a substantial percentage goes to concrete families and individual relatives for various purposes. He further argued that such remittances are even more effective than foreign loans, credits and foreign direct investments.
He said that the Diaspora has and will continue to assist in the creation of non-governmental and non-political organizations geared towards stabilizing and fostering civil society and promoting democracy in the country.
Dr Ojajune announced that over 60 Nigerian Diaspora organizations will be meeting early next year in London to brainstorm on strategies for productive pokies online australia integration into national development process.
The Chairman of Business Council Russia-Nigeria, Mr Albert Bakov, believes that NIDOE-Russia and his business council will help greatly to further develop the mutual cooperation both in the private and public sectors between the two countries.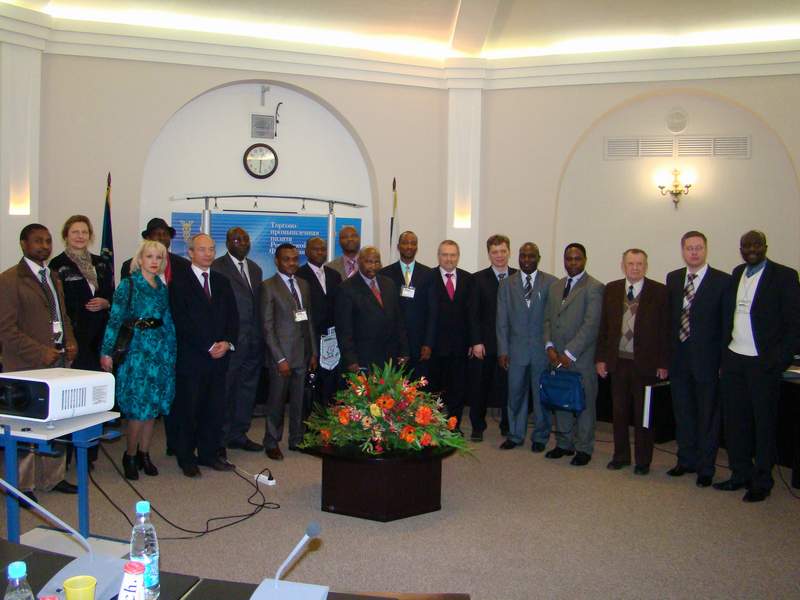 For his part, the Nigerian Ambassador to Russia and the Special Guest of Honour, Major-General (rtd) Timothy Mai Shelpidi, said the conference provided the chance for Nigerians in Russia who had acquired skills, experiences, knowledge and resources to engage their Russian partners for the development of Nigeria.
In a solidarity message to the forum, the Director for International Cooperation of the Russian Chamber of Commerce, Mr. Sergey Vasiliev, praised the forum organizers for their efforts in bringing Nigeria closer to Russians especially, at this time, when Russian business investors and industry directors are looking for progressive ways and means to play large-scale economic and business roles not only in Nigeria but in Africa as a whole.
He also mentioned that the recently established Coordination Committee on Economic Cooperation with African States (south of Sahara) under the Chairmanship of Mr. Vladimir Dmitriev is yet another medium to foster the economic cooperation with African states and that the Coordination Committee will also look towards NIDOE-Russia for cooperation and partnership.
He concluded that NIDOE-Russia, in his estimation or judgement, is the only functioning Diaspora organization in Russia and pledged the chamber's support and assistance in future events directed at positively promoting Nigeria among Russians. Mr. Sergey Vasiliev is also one of the Deputy Chairmen of the Coordination Committee.
Professor Alexei Vasiliev, the Director of the Institute for African Studies of the Russian Academy of Sciences and Special Advisor to President Dmitry Medvedev on African affairs, represented at the event by Professor Yuriy Vinokurov went on memory lane on the relationship with African countries.
He stressed that the recent historical visit of President Medvedev to Nigeria underscores the importance of Nigerian economy to Russia and the need to make use of the thousands of Nigerians who had studied in the USSR and Russia, hence are emotionally disposed to Russia.
In his vote of thanks speech, Mr. Rex Essenowo, the Coordinator of Events for NIDOE-Russia, thanked every participants of the forum and reiterate that more of such gatherings aimed at improving and facilitating business and working contacts between our countries will henceforth become a frequent project for NIDOE-Russia. This will eventually enhance departure from stereotypes and lead to confidence building.
В этот день, особенно в деревнях Новой Мексики, никто не остается дома.
Все одновременно сосредоточенно изучали страницу сто шестьдесят первую.
Следя за "Скачать простой minecraft"погрузкой этих вещей, я "Скачать тема для powerpoint"случайно заметил какую-то надпись на большом кожаном саквояже.
Робладо больше всего терзался из-за того, что ему не удастся самому участвовать в погоне, может быть, в течение нескольких недель.
Свидетельства всех окружавших меня людей, вместе взятые, не стоили клятвы одного белого человека, а уж в данном случае они ровно ничего не стоили.
Мина заложена за барельефом с орлом.
Тихонько щелкнул, выбросив лезвие, нож.
При этом он постоянно показывал "Скачать песню группы hollywoo"на стрелки часов.
Огни не угасали, но темнота сгустилась.
А ты суть "Большая книга фанфиков"Стивен,-узкая изящная рука упала на мою руку и осталась там.
А вы не заметили ничего странного, хозяин
Всю эту речь, произнесенную им про себя, отчаявшийся матрос закончил таким жалобным стоном, что Вильям "Э джеймс книги"сразу очнулся от своего беспокойного, чуткого сна.