Thursday, 12 November 2009 10:14
Global Fund Approves US$2.4 Billion In New Grants
ADDIS ABABA, Ethiopia, Nov 12 (Global Fund) – The Global Fund to Fight AIDS, Tuber­cu­lo­sis and Malaria's Board of Direc­tors has made an over­all approval of grants with a two-year com­mit­ment of US$2.4 bil­lion. It is the ninth time the Global Fund Board approved new pro­pos­als to sup­port pro­grams fight­ing the three dis­eases.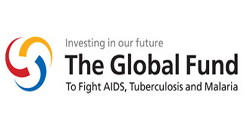 The total two-year value of the pro­grams rec­om­mended for fund­ing was US$2.4 bil­lion; the sec­ond largest ever approved by the Global Fund, fol­low­ing a US$2.75 bil­lion round in 2008. The Global Fund has now approved a total fund­ing of US$18.4 bil­lion for 144 coun­tries since it was cre­ated in 2002.
"These grants enable coun­tries around the world to address some of the main prob­lems they are strug­gling with every day," said Dr. Tedros Adhanom Ghe­breye­sus, Ethiopian Health Min­is­ter and Chair of the Global Fund Board. "These grants are based on the coun­tries' own needs and pri­or­i­ties and they are there­fore a par­tic­u­larly effec­tive source of financing."
The Global Fund also approved the roll-out of the pilot phase of a facil­ity to reduce prices for effec­tive malaria med­i­cines (AMFm). The Pilot phase will take place in nine African coun­tries and Cam­bo­dia and be funded through US$216 mil­lion in fund­ing from UNITAID, the United King­dom gov­ern­ment and the Bill and Melinda Gates Foun­da­tion. It aims to pro­vide access for every­body to effec­tive artemisinin com­bi­na­tion treat­ments for malaria and save lives by reduc­ing the use of old, inef­fec­tive medicines.
The Global Fund Board decided to launch its next round of grants in May 2010. This round of fund­ing will be con­sid­ered for approval at a Board meet­ing to be held some time between Novem­ber 2010 and Jan­u­ary 2011.
"We are see­ing a tremen­dous demand for fund­ing," said Michel Kazatchkine, the Exec­u­tive Direc­tor of the Global Fund. "Coun­tries are show­ing that they are able to effec­tively turn large amounts of money from donors into pre­ven­tion, care and treat­ment of AIDS, TB and malaria, which in turn will save mil­lions of lives. It also means that we need sig­nif­i­cantly more resources in the future. We may not be able to con­tinue approv­ing such amounts of financ­ing and see con­tin­ued progress in health in the com­ing years unless donor coun­tries scale up their fund­ing even fur­ther than what they have done so far. "
The Global Fund Board also approved a new grant archi­tec­ture to sim­plify man­age­ment of Global Fund financ­ing. The reform includes a tran­si­tion from the cur­rent grant-by-grant fund­ing model to con­tin­u­ous fund­ing streams for coun­tries. This is in response to con­cerns by some coun­tries which now have to man­age a large num­ber of dif­fer­ent grants. By intro­duc­ing a con­tin­u­ous fund­ing stream, the Global Fund aims to sim­plify the report­ing and facil­i­tate more strate­gic, long-term plan­ning for countries.
The Global Fund is a unique global public/private part­ner­ship ded­i­cated to attract­ing and dis­burs­ing addi­tional resources to pre­vent and treat HIV/AIDS, tuber­cu­lo­sis and malaria. This part­ner­ship between gov­ern­ments, civil soci­ety, the pri­vate sec­tor and affected com­mu­ni­ties rep­re­sents a new approach to inter­na­tional health financ­ing.
The Global Fund works in close col­lab­o­ra­tion with other bilat­eral and mul­ti­lat­eral orga­ni­za­tions to sup­ple­ment exist­ing efforts deal­ing with the three diseases.
Since its cre­ation in 2002, the Global Fund has become the dom­i­nant financier of pro­grams to fight AIDS, tuber­cu­lo­sis and malaria, with approved fund­ing of US$ 18.4 bil­lion for more than 600 pro­grams in 144 coun­tries.
To date, pro­grams sup­ported by the Global Fund have saved 4.5 mil­lion lives through pro­vid­ing AIDS treat­ment for 2.3 mil­lion peo­ple, anti-tuberculosis treat­ment for 5.4 mil­lion peo­ple and the dis­tri­b­u­tion of 88 mil­lion insecticide-treated bed nets for the pre­ven­tion of malaria.
For more infor­ma­tion, please contact:
Andrew Hurst – Com­mu­ni­ca­tions
Office: + 41 58 791 16 72
Mobile: + 41 79 561 68 07
Email: This e-mail address is being protected from spambots. You need JavaScript enabled to view it
Marcela Rojo – Com­mu­ni­ca­tions
Office: + 41 58 791 1679
Mobile: + 41 79 540 2667
Email: This e-mail address is being protected from spambots. You need JavaScript enabled to view it
Infor­ma­tion on the work of the Global Fund is avail­able at: www.theglobalfund.org