Friday, 05 February 2010 14:39
Moscow Friendship University Marks 50 Years
MOSCOW, February 5 (RIA Novosti) - Russian President Dmitry Medvedev congratulated Peoples' Friendship University, an institution created in 1960 to prepare qualified specialists from Asia and Africa, and Latin America with the 50th anniversary.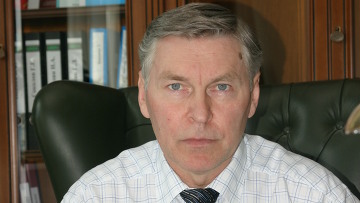 "Tens of thousands of graduates of the university now work in 170 countries contributing to stronger friendly ties and mutually beneficial cooperation of these countries with Russia," Medvedev said in a congratulatory letter posted on the Kremlin website.
"[The university] not only offers quality education, but also nourishes respect and interest toward cultural traditions of different peoples," he added.
The institute was created at a time when the Soviet Union and the West fiercely fought for influence in dozens of Asian and African states freshly liberated from colonial rule and Latin American countries which were looking for their political identity.
The institution was intended to become a place where new political elites of these countries could receive free education and be politically indoctrinated to maintain close ties with the Kremlin in the future.
During its 50 years, the university has prepared over 70,000 specialists in various sectors, many of whom became senior members of government, political and business leaders in their countries.
The collapse of the Soviet Union in late 1991 has removed the ideological mission of the university, but it remained a highly valued educational institution with solid international reputation.
The university's rector, Vladimir Filippov, told RIA Novosti that the university now faces a fresh problem: its diplomas give graduates the chance to find good jobs in Europe and the United States, discouraging them from returning home to serve their own countries.
"As a result, we in Russia prepare students for the developing countries who tend to move to developed states with better living standards," he said.
Every year up to 1,500 students from over 100 countries join the university. This academic year, around 5,200 students and post-graduates are attending classes and carrying out research in the university.
People belonging to over 500 ethnic groups and many religions study at the university, Filippov said, adding that students of different origin are deliberately mixed in classes and auditoriums to help the spirit of tolerance.
"Apart from developing tolerance, such practice also helps students to study Russian faster and better understand each other," he said.