Tuesday, 30 August 2016 00:00
Singapore-Africa trade relations set to deepen with new agreements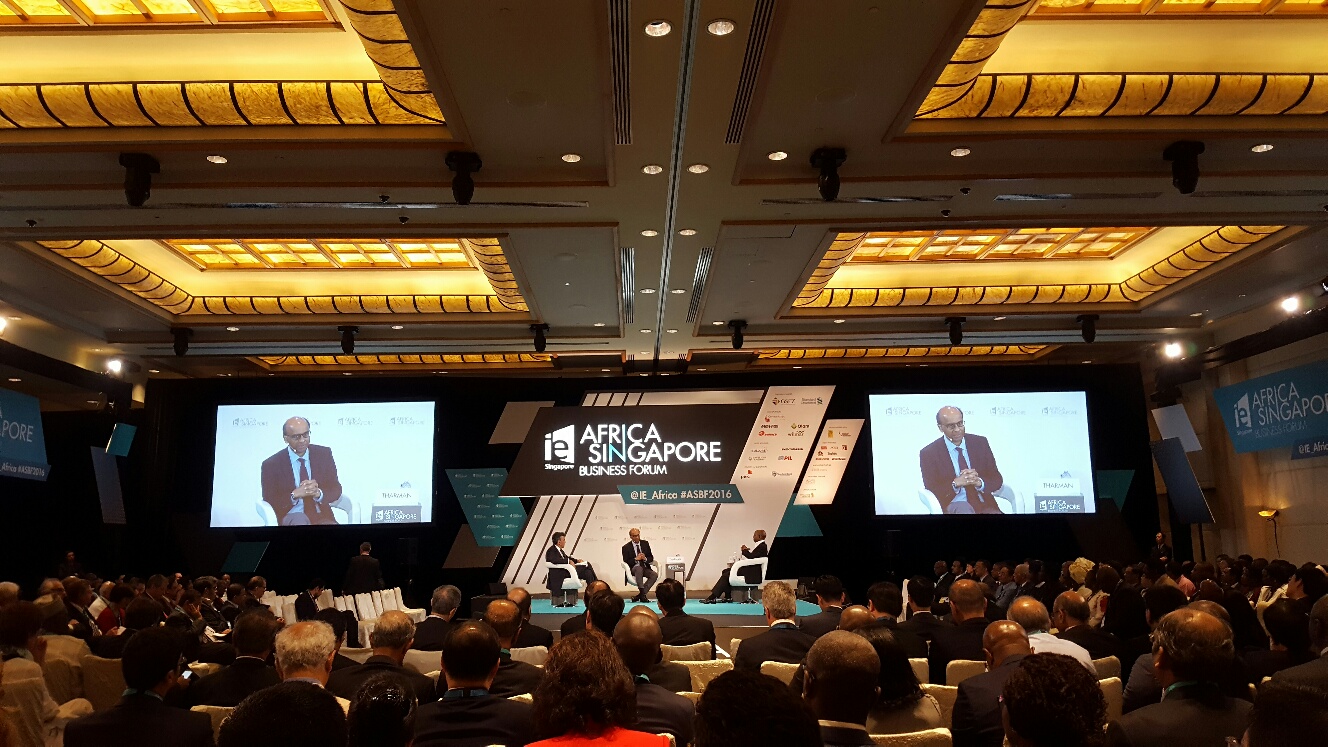 By Calvin Hui
SINGAPORE, August 30, 2016 (Channel NewsAsia) -- Trade relations between Singapore and Africa are set to deepen, with several agreements signed on Wednesday (Aug 24) at the fourth edition of the Africa Singapore Business Forum.
These include the signing of the Avoidance of Double Taxation (DTA) with Ethiopia, a bilateral investment treaty (BIT) with Mozambique and an Air Services Agreement (ASA) with Nigeria.
According to a joint press statement from the Ministry of Trade and Industry, Ministry of Transport and Ministry of Finance, Ethiopia-Singapore DTA clarifies the taxing rights between both countries. This covers all forms of income flows from cross-border business activities and minimises double taxation of such income, they said.
Meanwhile, the Mozambique-Singapore BIT is a legally binding agreement on how the Mozambique government should treat investments from Singapore, and vice versa. With this agreement, Singapore companies operating in Mozambique will enjoy protection on top of what is already accorded under the country's domestic laws.
The Nigeria-Singapore ASA provides a framework to enable the establishment of air linkages between both countries, as airlines from both countries can operate an agreed number of passenger and cargo flights between Nigeria and Singapore, and beyond both countries.
They were signed by Trade and Industry (Industry) Minister S Iswaran and respective representatives from the countries - Ethiopia's Minister of Foreign Affairs, Tedros Adhanom, Mozambique's Minister of Trade and Industry Ernesto Max Elias Tonela and Nigeria's Minister of State for Aviation Senator Hadi Sirika.
Mr Iswaran said that for companies looking to internationalise, Africa is a market they can consider, with various initiatives led by trade associations such as the Singapore Business Federation's trade missions.
"I think we should look at these agreements from a context of a larger economic strategy and what we're trying to achieve. So we're in a context where there are opportunities in our immediate region, like in ASEAN, China and North Asia, as well as in South Asia. But as part of our ongoing efforts in broadening our economic base, we are also encouraging our companies to look at opportunities that might lie beyond traditional markets.
And he added that the average GDP growth rates and projects of markets like in sub-Saharan Africa are above global averages.
Mr Iswaran also noted that Singapore companies can leverage on their strengths and cater to the needs of African markets. "There are needs also in some of these economies, which actually play to the strengths of our businesses, such as urban solutions and working together on oil and gas, agri-business and so on.
"There's both an opportunity as well as a potential area where our companies can compete with a significant competitive advantage," Mr Iswaran added.
NEED FOR AFRICA TO INTEGRATE WITH ASIA
According to IE Singapore, Singapore-Africa bilateral trade grew at a compounded annual growth rate (CAGR) of 5.2 per cent since 2005. This reached S$11.5 billion in 2015.
At the end of 2014, Singapore's cumulative direct investments into Africa stand at S$22.1 billion. The continent is expected to grow at 4.3 per cent from 2016 to 2020, and there are 60 Singapore companies operating across more than 50 countries in Africa.
But trade relations are also two-way, with African companies coming to Singapore to set up shop. Deputy Prime Minister Tharman Shanmugaratnam said there is a need for Africa to integrate with Asia, and in particular East Asia, as Africa and Asia are both the next biggest sources of consumption growth.
"Singapore can be useful is in helping integrate Africa with Asia, particularly East Asia. Africa and Asia are going to be the biggest sources of consumption growth for the next 20, 30 years, but we've got to integrate our economies, through trade and investment.
Singapore is a useful base for African businesses that want to expand into Asian markets. We are a convenient base, with regard to logistics, and the orientation of our businesses and people, and African companies based here have found it to be an advantage to expanding into Asia.
Another role we can play is to expand the two-way flow between Africa and Asia, with Singapore being one of the lynchpins in the two-way flow."
Singapore can be a good hub for African countries looking to expand into Asia, said Mr Tharman, with Singapore's role as a financial centre and logistics hub being a key advantage. He added that the Republic is also a "node" on China'a One Belt One Road initiative, and can help to provide expertise to African countries including in risk management.
"So we concentrate expertise, we provide financing and we have a safe, predictable environment for businesses to base their operations for the long term. So that's our role, we try to foster businesses and foster deals, even if we are not the originators of the deals."
Mr Tharman emphasised that in the current global economic climate of weak demand and uncertainty, it is important to build resilience in the economy. One way to do so is to diversify economically, with Africa being one such destination, he said.
"We've got to build resilience by having a diversified strategy. Plus, there's opportunity in Africa. A continent with huge potential, a sense of enterprise and a sense that something can be done to empower people and enterprises. We've got to be part of that opportunity. Africa is on the move."
Also speaking at the keynote panel was Shell Downstream South Africa's Chairman and Vice President, Bonang Mohale, who said doing business in Africa was not for the "fainthearted".
But he said companies should look beyond traditional sectors in Africa for investment opportunities, such as in financial services and cyber security.
Mr Mohale also cited Nigeria and Ghana as top markets for businesses to consider, and said "Africa is more resilient and productive than we are to believe. Much of its growth is undocumented by statistics."
On the sidelines of the Africa-Singapore Business Forum, Singapore Manufacturing Federation announced that they are organising the inaugural Africa-ASEAN Business Expo in Johannesburg, South Africa, in November next year.
It expects to attract around 80 companies from ASEAN to go to Africa for the expo, with the subsequent edition to be held in Singapore.
Its Emeritus President George Huang said expanding to Africa could be one way for Singapore-based manufacturers to expand, amid weaker manufacturing activity in Singapore.
"We know that Singapore is an expensive manufacturing base. And for certain industries, really Singapore the costs are very high. And it's quite competitive. So Africa is, as I've said, and I showed, it's green pastures. So we can go there, and the manufacturers can go there with relatively lower costs. With a very big population - Africa's got a big population and strongly emerging business class. And that provides another avenue and platform to increase the sales."
IE Singapore is also opening its third overseas centre in Africa, in Nairobi, Kenya, in 2017. IE Singapore CEO Lee Ark Boon said the new centre will be a regional base to help Singapore companies venture into East Africa.
IE Singapore already has two other offices in Accra, Ghana, and Johannesburg, South Africa.
- CNA/sk