Wednesday, 22 April 2009 19:39
South African Bank To Provide $100 million Grant To Boost Agriculture
By David Allan Paintsil,
ACCRA, Ghana, March 21 (Buziness Africa) - Four countries in the sub-Saharan Africa namely Ghana, Tanzania, Uganda and Mozambique, are to benefit from a $100 million agricultural credit facility from the Standard Bank Group of South Africa.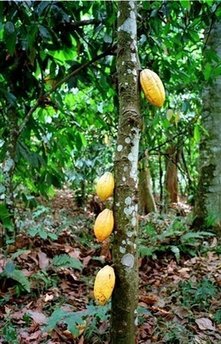 The money is to be used to boost food production in the beneficiary countries in the face of global food crisis and credit crunch.
The Chief Executive Officer of the Standard Bank Group in South Africa, Jacko Maree, announced this laudable package in Accra recently when he paid a courtesy call on President John Evans Atta Mills of Ghana at Osu Castle, seat of government.
Maree said the assistance was to give a facelift to agricultural production in those countries by improving on mechanised agriculture to ensure all year round food security.
He further noted that the goal of the bank was to transform Africa's agricultural sector in partnership with interested organisations.
"The large share of agriculture in Africa's Gross Domestic Product (GDP) suggests that strong growth in agriculture is necessary for overall economic growth. There is a need and an opportunity for investment that will develop the middle ground in Africa's agriculture," Maree said.
He said the Rockefeller Foundation and the Green Revolution Alliance will complement agricultural activities in the beneficiary countries.
In Ghana, according to President Mills, agriculture constitutes 35 percent of Gross Domestic Products (GDP) and that the country spent a lot of foreign currencies to import food items especially rice annually.
President Mills indicated that the credit facility had come at an opportune time where his administration is engaging on vigorous mechanised agriculture to make the country self-sufficient before his four-year tenure of office ends.
Ghana's Agricultural Minister, Kwesi Ahwoi, said "the credit facility will help us to produce more staple foods to reduce the importation of rice which runs into $500 million every year."
He said Ghana is pursuing a policy called the Savannah Growth Authority where the government is poised to create more irrigation facilities in the northern region of Ghana to take advantage of the lands suitable for rice, soyer beans and maize production to serve as the major food basket.
Across sub-Saharan Africa, the agriculture sector generates significant percentages of national incomes but it receives only one percent of total commercial lending. Majority of this money has gone into large-scale agriculture, leaving small-holder farmers with only the change in their pockets to invest in their farms.
Already, some investors from Turkey have shown interest in investing in the Savannah areas.
However, the Standard Bank Group has a branch in Ghana called Stanbic, which is one of the biggest banks in Africa and last two years it showed keen interest in buying Ghana's Agricultural Development Bank (ADB), a local bank that is biased towards agricultural development, when the then New Patriotic Party (NPP) government announced its intension to sell it to a foreign investor.
Strong public opinion forced government to back out from the deal, which almost went through. It is therefore not clear whether the support from the Standard Bank Group, which Stanbic Bank is part of, is using this support as a bait to lure Ghana Govenment to sell its shares in ADB to them, which has the largest financial capitalisation in the West African country. (END/2009)