Thursday, 24 December 2015 13:44
Russia seeks deeper economic ties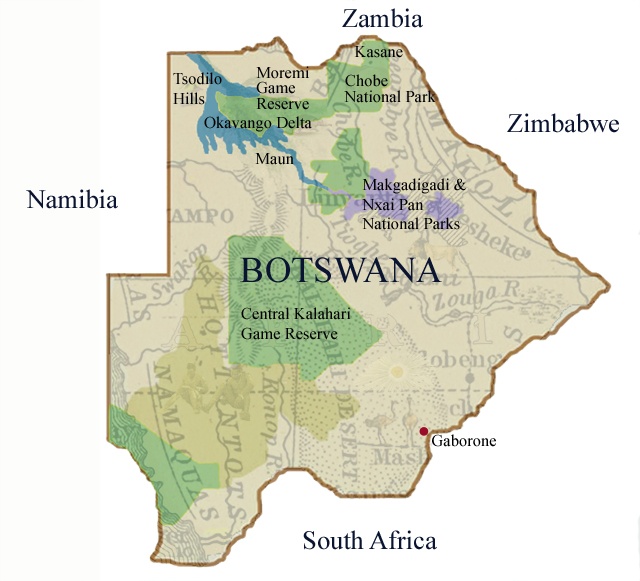 GABORONE, Botswana, December 24, 2015 (The Tswana Times) -- Given the leading positions of Russia and Botswana in the extraction and production of diamonds, there are broad prospects for bilateral cooperation through Joint Stock Company 'Alrosa' a delegation of Russian businessman revealed during bilateral discussions in Gaborone.
"Over the past year, a number of Russian companies from various regions were studying the possibility of investing into the local economy or supplying their products to the Botswana market. In this regard, the Embassy were addressed by such companies as Gazprombank Global Resources, Ecolab, Group of Companies 'Trust,' 'Solarus Energy' and others," said Victor Sibilev, Ambassador Extraordinary and Plenipotentiary of Russia to Botswana.
He said, "Representatives of Gazprombank visited Gaborone in March this year and held several meetings with the Embassy's assistance including those in the Ministry of Finance and Development Planning, Bank of Botswana and BITC."
The Russian and Botswana economies have a lot in common with both overreliant on their export commodities. In the case of Russia, these are primarily oil and gas. In the case of Botswana it is diamonds and base metals. Both economies have also experienced economic slowdowns.
Russia is still struggling to adjust to the impact of sanctions imposed by the United States in 2014 and its European allies with oil and gas prices very low during the first half of 2015. It has created impetus for efforts to diversify the economy and develop import substitution industries.
Until recently, the main Russian investment partner for Botswana was OJSC Norilsk Nickel. In the period from 2007 and 2015 industrial activities of the company in the country focused on mining and processing enterprise Tati Nickel Mining Company, co-owned with Botswana Government.
In 2014, the capital of 'Norilsk Nickel' in Africa was sold to BCL, a mining company owned by the Botswana Government. At the same time, under the agreement with BCL, all nickel matter still will be sent for processing to the refining complex Harjavalta in Finland, which belongs to Norilsk Nickel.
"Botswana is at the heart of economies in the region that are expected to grow by 5% annually between 2015 and 2020. It will grow income levels and expand intra regional growth," said Meshack Tshekedi, Chief Operations Officer for BITC.
He said, "Botswana has the highest gross fixed capital formation ratio in the region. We also spend more proportionally on infrastructure and are the third most competitive in the region after South Africa and Mauritius. This is not an accident."
Tshekedi observed Botswana boasting a literacy rate of about 82% barely has labour unrest and praised the Government's commitment to fighting corruption which introduced inefficiencies in the market. The high sovereign credit ratings, incident free elections, low tax rates, absence of exchange controls and the absence of any quotas on foreign ownership of companies made Botswana an attractive investment destination for overseas investors.
Botswana's import bill in 2014 was BWP72 billion and opportunities existed for Russian companies in agriculture, transport and logistics, manufacturing, financial services, mining, energy, ICT, tourism, education and health.
"I think discussions were very fruitful and a lot of opportunities exist in mining and infrastructure development in relation to mining. There is a lot of room for bilateral trade especially for mining equipment," said Ivan Suchkov, Chief Operating Officer for Gazprombank Africa.
In 2011, representatives of the Botswana Export Development and Investment Agency(BEDIA) visited Moscow for talks with the Chamber of Trade and Industry of Russia. In 2012, BEDIA took part in Business Forum 'Russia-Africa,' and in 2013, Assistant Minister of Trade and Industry Keletso Rakhudu participated in the Russia-Africa Business Forum in Ekaterinburg.
Source: The Tswana Times