Monday, 30 November 2015 14:19
Africa-China Progressing Together: Win-Win Cooperation for Common Development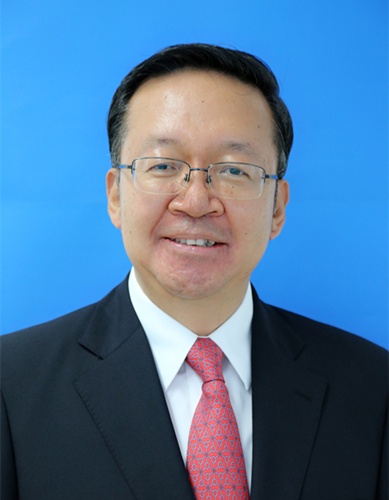 PRETORIA, South Africa, November 30, 2015 (Star & Pretoria News) -- On November 26th, Star and Pretoria News published the written interview by Ambassador Tian Xuejun on the upcoming Johannesburg Summit of the Forum on China-Africa Cooperation.
The full text goes as follows:
Q: 1. This year marks the 15th anniversary of FOCAC, and the Johannesburg Summit is the second since the Beijing Summit in 2006. It is also the first summit on African soil. What can be expected to come out of this summit?
A: To hold this FOCAC summit is a joint decision made by China and Africa. It reflects common aspirations and meets the demand of both sides.
Since the founding of FOCAC 15 years ago, China-Africa cooperation has yielded fruitful results. It is a fine example of South-South cooperation and has attracted world attention. The forum now stands as an important platform for China-Africa collective dialogue and practical cooperation as well as a banner guiding the development of China-Africa relations.
Over the past 15 years, the trade volume between China and Africa has soared from US$10 billion to US$220 billion. During the same period, China's direct investment in Africa has sharply increased from US$500 million to US$30 billion. There are over 3000 Chinese companies running their business in Africa. According to a recent World Bank report, since the turn of the century, sub-Saharan region has maintained robust economic growth which would otherwise be impossible without its economic ties with China.
This summit is destined to become a historic grand event, because it is not only the first FOCAC summit on the African soil, but also a summit that will deepen and upgrade China-Africa relations in every aspect.
The summit will further synergize China and Africa's respective development strategies. Currently, both China and Africa are at the crucial stage of development and have formulated ambitious development strategies. China has put forward the two centenary goals and the Fifth Plenary Session of the 18th CPC Central Committee has proposed the 13th Five-Year Programme;The African Union has adopted Agenda 2063 and its first Ten-Year Implementation Plan. China and Africa are moving forward in the same direction.
During the upcoming summit, leaders of China and Africa will gather in South Africa to discuss the ways to further align China and Africa's development strategies and map out the new blueprint for China-Africa cooperation.
The summit will promote China-Africa practical cooperation. During the summit, China will announce new measures of cooperation with Africa for the next three years, which is both a tradition and a defining feature of FOCAC. These new measures will directly serve the development strategies of both sides. Priorities will be given to address two major bottlenecks constraining Africa's development, namely the backward infrastructure and the lack of professionals.
Moreover, China will focus on issues concerning African people's wellbeing, like food, employment and health, and strengthen cooperation in such major areas as industrialization, agricultural modernization, infrastructure building, public health and poverty reduction, investment and trade facilitation, people-to-people exchanges, peace and security and green development. I believe there will be many exciting highlights in these new measures.
The summit has a full program. Besides leaders' meetings, the program also includes the fifth Conference of Chinese and African Entrepreneurs, the Photo Exhibition on the Achievements of FOCAC, the China-Africa Equipment and Manufacturing Industry Exhibition as well as the Closing Ceremony of the Year of China in South Africa. In a word, it will be a substantive and fruitful grand event.
Q: 2. The theme of this summit is China-Africa Progressing Together: Win-Win Cooperation for Common Development, how do you see this theme?
A: The theme of a summit is just like a banner, guiding all parties to work for the same goal. This summit has the theme "Africa-China Progressing Together: Win-Win Cooperation for Common Development". It has been put forward by China and South Africa as the co-chairs on the basis of agreement among all forum members, which fully demonstrates the common aspirations. I believe three key words could help us better understand this theme.
The first word is "joining-hands". China is the largest developing country and Africa is home to the largest number of developing countries. China and Africa, with a combined population of over 2.4 billion, account for one third of world's total. China and Africa is a community of shared future and the Chinese people always stand hand-in-hand with the African people. In the past decades, both sides have supported each other in safeguarding sovereignty and national independence and pursuing development and prosperity.
People often say, "A friend in need is a friend indeed." When the Ebola epidemic broke out in West Africa last year, China was the first to offer full support. So far, China has provided the affected areas with US$150 million of assistance, dispatched over 1000 medical staffs and actively participated in the post-epidemic reconstruction, once again standing as a true and trustworthy friend of the African people.
China is happy to see that Liberia and Sierra Leone have announced Ebola free and the last patient in Guinea was cured. At the same time, in the fight against the epidemic, both China and Africa have realized the importance and urgency of public health system building in Africa, which will be a key area for future China-Africa cooperation.
The second word is "development". Development is the master key to unlocking all problems. China and Africa both belong to the developing world. Going forward, development is still the most important task for both China and Africa. With regard to development, the two sides need each other, enjoy respective competitive edges and can also offer opportunities to each other.
African countries are endeavoring to promote industrialization and modernization while China is implementing economic restructuring as well as industrial transformation and upgrading. China is therefore an ideal cooperation partner for Africa on its way to industrialization. China's technology and capital and Africa's natural and human resources combined will unleash huge development potential and bring real benefits to African people. China's 13th Five-Year Programme calls for an innovative, coordinated, green, open and shared development, and these features will also guide China-Africa cooperation.
The third word is "win-win". President Xi Jinping stressed that in cooperation with Africa, China will remain committed to sincerity, real results, affinity and good faith and uphold friendship and justice. That means China-Africa cooperation should be built on equality and mutual trust as both sides have the aspirations for sincere cooperation. China-Africa cooperation should be conducive to both sides. China-Africa cooperation should also uphold friendship and justice while pursuing interests, as credibility, friendship and justice are the foundation of such cooperation. China will do its best to help and support Africa in realizing economic independence and enhancing its capability for sustainable development.
Q: 3. What are the likely implications of China's economic slowdown on Africa's development?
A: First, I want to share some of my observations on China's economy. China's economy has entered a "new normal". The prominent feature is the shifting of gear from a high speed of growth to a medium-to-high speed. This is not only the by-product of the sluggish world economic recovery, but also the result of the economic restructuring efforts by the Chinese government. China has registered a 6.9% economic growth in the first three quarters of this year which is one of the highest among world's major economies and thus contributed 30% of world economic growth.
Given the fact that China's economic volume has exceeded US$10 trillion, the increment generated by an around 7% of growth will be quite considerable. Positive changes have taken shape in China's economic restructuring. The service industry has already taken up half of the GDP; consumption has contributed to 60% of economic growth and high-tech industry grows faster than the whole second industry. The Chinese stock market, after a short period of fluctuations, has entered a stage of self-correction and self-adjustment.
Under the "new normal", China will continue to make important contribution to Africa's economic growth. In the first half of the year, China has contributed to 20% of Africa's economic growth. The actual amount of commodities China imported has never decreased and China remains a major buyer of Africa's commodities. In the next five years, it is estimated that China will import commodities worth of US$10 trillion from Africa. At the same time, China is actively conducting production capacity cooperation with African countries to boost local manufacturing industry.
This March, I accompanied President Zuma attending the launching ceremony of the locomotives jointly produced by CSR and Transnet. In fact, as pointed out by some experts, the African economic landscape is evolving gradually thanks to the process of industrialization and infrastructure construction. Some African countries without resource endowment are developing faster than those who rely on the export of oil and mineral products. This has underscored the fact that Africa's economy is moving towards sustainable development.
China and Africa are inevitably affected by the slowdown of global economic growth. The greater difficulties we face, the more we need to have confidence and engage in win-win cooperation. I believe that the prospects of China-Africa cooperation will be even brighter in the future.
Q: 4. How can China play a bigger role in assisting Africa to confront its peace and security challenges?
A: China has always actively participated in, supported and promoted peace and security process in Africa. China hopes that peace could shed its light on every inch of Africa and the people of Africa could be free from war and conflict. China supports African people solving African issues in African way and is ready to offer help in light of Africa's pressing needs to the best of our capacity.
China is the largest contributor of peacekeepers in Africa among all the permanent members of the UN Security Council. As we speak, 90% of China's overseas peacekeepers are performing duties in Africa and the accumulated number has reached over 30,000. China also actively engages in the international counter-piracy operations in the Gulf of Aden and waters off the Somali coast. Up to now, China has sent 21 batches of all together 60 vessels and escorted over 6000 ships.
China is actively implementing the "Initiative on China-Africa Cooperative Partnership for Peace and Security" and has provided military and financial assistance to the AU for peacekeeping missions in relevant countries and the building of the African Standby Force and the African Capacity for Immediate Response to Crisis.
China always speaks for Africa on international occasions like the UN Security Council. On the issues concerning Africa's peace and security issues, China respects the sovereignty of the countries concerned, advocates settlement of conflicts through dialogues and consultations and opposes certain countries' interference in Africa's internal affairs for their own interests. In order to promote the peace process in South Sudan, Chinese Foreign Minister Wang Yi proposed the Special Consultation in Support of the IGAD-led South Sudan Peace Process this year, and the Special Representative of the Chinese Government on African Affairs conducted active mediation work. Such efforts are widely recognized by all sides.
African countries have deep trust in China and hope that China could be more involved in Africa's peace and security issues. China also stands ready to contribute to the lasting and overall peace in Africa. During the UN General Assembly this September, President Xi Jinping announced that in the coming five years, China will provide free military aid of US$100 million to the African Union to support the building of the African Standby Force and the African Capacity for Immediate Response to Crisis. This is a specific measure by China in support of Africa's capacity building in peace and security.
Q: 5. What are China's plans in terms of manufacturing and beneficiation on the African continent?
A: Currently, the industrial output of sub-Saharan region only accounts for 0.7% of the world total and manufacturing industry in most of African countries contributes less than 15% of GDP. Industrialization is the weak link of Africa's economic transformation. To implement AU's Agenda 2063, many African countries are accelerating the development of manufacturing industry, hoping to create more jobs, enhance the added value of their natural resources and ensure independent and sustainable development. At present and in the years to come, Africa will build a lot of infrastructure including railways, highways, airports, ports and power plants, which will require iron and steel, cement and other building materials. If all of these products rely on imports, the cost of infrastructure construction will be markedly raised, dragging Africa's integration and modernization.
Thanks to the reform and opening-up in the past 30-odd years, China has become the world factory and the size of its manufacturing industry is now the largest in the world. With the economic restructuring and industrial transformation, a number of labor-intensive industries and high-quality surplus production capacity will be gradually transferred to the developing countries who have the willingness and capabilities to receive. This is a historic opportunity for China and Africa to carry out production capacity cooperation.
Surplus production capacity does not equal to backwardness or pollution. Some industries in China have overcapacity, but they are considered new or emerging industries for many African countries. Moreover, rather than simply exporting products, such production capacity cooperation that China proposes is the transfer of industries and technical skills as well as the transfer and cooperation of the entire industrial chain and industry cluster, and this will effectively help African countries improve their industrial system. China is also willing to strengthen cooperation with Africa on green economy and share the experience and technology in environmental protection. All in all, industrialization is the natural choice of Africa, and China stands ready to be Africa's partner in this process.
Q: 6. Does China feel that it is competing with Western countries for resources and influence on the African continent?
A: Recently, with Africa's rapid economic growth, various countries have increased their attention and input in Africa. The United States, the European Union and Japan as well as emerging economies including India and Turkey have all established and improved their mechanisms for cooperation with Africa, which is conducive to Africa and the whole world. Although different countries have respective policy frameworks and strength, and have identified different areas for cooperation with Africa, mutually beneficial and win-win cooperation could still be possible as long as all of the countries be sincere in their cooperation with Africa, honor the words and fulfill the responsibilities to support Africa's peace and development with concrete steps.
The India-Africa Forum Summit 2015 was just concluded not long ago. Some from the academia and media think that there is a competition between China and India and that India is catching up with China in cooperation with Africa. But I believe both China-Africa cooperation and India-Africa cooperation are important parts of South-South cooperation. They both follow the trend of the times and serve the needs of Africa. Both China and India are BRICS members and the BRICS New Development Bank will build a regional centre in South Africa, creating a new platform for the cooperation between BRICS countries and African countries.
Besides BRICS, China has also reached consensus on third market cooperation with countries like the United States and France. China is open, positive and inclusive towards such trilateral cooperation in Africa and is ready to actively discuss all the possibilities with different countries, as long as the cooperation is proposed by, agreed by and led by the African side. (END)