Saturday, 14 November 2015 14:05
Foreign Guests and Investors Attend Novosibirsk Presentation Ceremony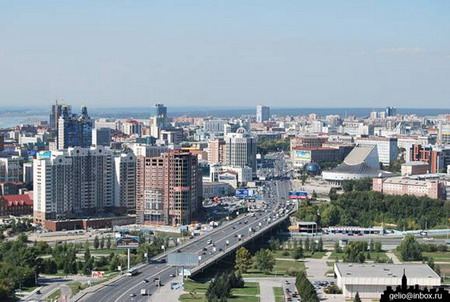 MOSCOW, November 14, 2015 (Buziness Africa) -- Under the auspices of the Ministry of Foreign Affairs of the Russian Federation, the investment and economic opportunities of the Siberian Federal District and the city of Novosibirsk were presented to diplomatic representatives, foreign companies and organizations of trade promotion as well as local investors and businessmen on Thursday, November 12, in the diplomatic Guest House in central Moscow.
The key purpose was to create a platform for dialogue of the business community and offer participants the opportunity to receive current information on the status and prospects of development of export and investment activities as well as to expand the circle of business contacts for the Siberian Federal District and Novosibirsk region.
The event was mostly devoted to discussing the practical issues of the investment possibilities, business cooperation, industrial development, trade companies of the region, as well as companies interested in direct cooperation with Novosibirsk region.
In a speech, Foreign Minister Sergei Lavrov informed the participants that Novosibirsk region, the administrative center of the Siberian Federal District, is one of the most dynamic regions in the Russian Federation.
"The region has a sound investment potential, as it has confidently asserted its leadership in terms of competitiveness and has demonstrated steady economic growth and an effective investment policy, which attracts many investors," Lavrov told the gathering.
The district and regional leadership have ensured the steady development of a modern high-tech economy, sectors such as the manufacturing industry, electronic and optical equipment production and power engineering. The region is rich in natural resources and is among Russia's top 10 agricultural producers.
Indisputably, the Siberian Federal District has many institutions located on its territory. In all, there are nearly 100 research and industry-specific institutes and a number of scientific and technical parks in the region. Novosibirsk itself is a large industrial center. The industrial complex consists of 214 large and average sized industrial enterprises.
These include leading industries such as airspace, nuclear fuel, turbo- and hydroelectric generators, textile machinery, agriculture machinery, electronics components and devices production and metallurgy. Located in the Siberian Federal District, Novosibirsk is the third-largest city in Russia after Moscow and St. Petersburg. (Story by Kester Kenn Klomegah, Buziness Africa)