Saturday, 10 October 2015 09:19
Russia's Lukoil pulls out of Sierra Leone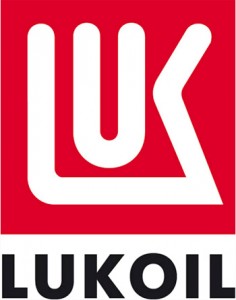 By Kester Kenn Klomegah
MOSCOW, October 10, 2015 (Buziness Africa) -- Lukoil, Russia's largest private oil company in the world, has pulled out of the oil and gas exploration drilling project (development of block SL-5-11) that it began in Sierra Leone, Buziness Africa has learned from both local and foreign sources.
According to "Interfax" news agency with reference to the list of affiliated persons of the company, a subsidiary of Lukoil Overseas Sierra Leone Deepwater B. V. registered in the Netherlands, 14 August 2015, ceased to belong to the group of persons of the oil company.
A Lukoil representative told a local Russian news agency, that the company did not currently have any projects and has backed away due to poor exploration results in Sierra Leone. Nearly all the sources researched by Buziness Africa say the company is reportedly abandoning Sierra Leone following disappointing exploration results.
Lukoil Overseas as the operator with a share of 49% has become a party to the PSA on block SL-5-11 in Sierra Leone in 2011, reminds the Agency. Unit area of 4022 sq km, is situated on the continental shelf and the continental slope of the Atlantic ocean, at a depth of from 100 to 3300 m. the PSA was also involved Nigerian Oranto (30%) and American PanAtlantic (21%).
The unit signed a model contract for exploration and development of a validity period of 30 years. The minimum exploration program provided for the re-interpretation of previously-conducted seismic survey, electrical survey and drilling of one exploratory well.
In 2013, it was reported that Lukoil Overseas has completed drilling of the first exploration well at offshore structure Savannah (deepwater block SL-5-11). The depth of the well amounted to more than 4,700 m, water depth at the point of drilling over 2,000 meters "tasks completed: opened target objects found oil-saturated reservoirs, and the samples of oil from sandstones of the Turonian stage.
Currently, assessment of potential hydrocarbon reserves," according to the company. In 2014, it was reported that drilling in West Africa, including in Ghana, Côte d'ivoire and Sierra Leone, did not bring LUKOIL the expected results, so as not demonstrated commercial hydrocarbon reserves. Vice-President of the company Leonid Fedun did not rule out that LUKOIL could withdraw from almost all of the projects in West Africa.
Russia's LUKOIL is one of the world's biggest vertically integrated companies for production of crude oil and gas, and their refining into petroleum products and petrochemicals.
The company is a leader on Russian and international markets in its core business and its key mission is to harness natural energy resources for human benefit and supports long-term economic growth, social stability, prosperity and progress in the regions where it operates. (Source: Buziness Africa)