Monday, 20 July 2015 15:53
Zimbabwe and Belarus Strengthen Business Ties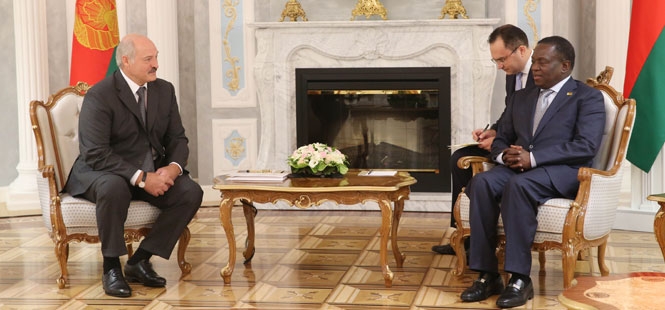 By Kester Kenn Klomegah
MOSCOW, July 20, 2015 (Buziness Africa) -- It was, indeed, one more step for Zimbabwe to break all barriers that have impeded progress in its economic diplomacy and to seek an increased business cooperation with Belarus, an ex-Soviet republic and a member of the newly created Eurasian Economic Union. The member-states of the Eurasian Economic Union are the Republic of Armenia, the Republic of Belarus, the Republic of Kazakhstan and the Russian Federation.
While addressing the Zimbabwean delegation headed by the Vice President Emmerson Mnangagwa, the Belarus President Alexander Lukashenko noted that Belarus and Zimbabwe have no problems in the relationship. "We don't have any issues in our relations. There are no barriers to all-round cooperation between our countries. We are ready to do everything that we can for your country, for southern Africa," the Belarusian leader said, according to the official website.
President Lukashenko expressed the conviction that the visit of the Zimbabwean Vice President to Belarus will be a landmark one. "It will be a historic visit. I am confident, we will open a new page in our relations," Lukashenko noted, and further expressed confidence that through the cooperation with Belarus, Zimbabwe will develop interaction with other countries in the region. So much so that it needs the goods which Belarus manufactures.
"I think that it would be good if we stated our cooperation with specific projects. Let them be not many. But it will be a signal to business in your country and also neighboring countries towards the cooperation with our country. We are very interested in it," said the President of Belarus.
In turn, Emmerson Mnangagwa noted that the goal of his visit was to expand and strengthen cooperation between Belarus and Zimbabwe. He expressed solidarity with Lukashenko's opinion that the two countries had no issues in the political relations.
The two reaffirmed their countries' interest to bolster mutually beneficial agreements in a wide range of areas. They agreed to continue the formation of a legal base and institutional framework of bilateral relations.
Zimbabwe is interested in expanding trade and economic cooperation as well as ties in areas such as infrastructure, agriculture and mining industry. "We are also aware of the current political situation in Belarus. We should acknowledge that, the same as your country, we are under the pressure of sanctions. In this respect, we believe we should develop political contacts and cooperation in the trade and economic area," said Mnangagwa.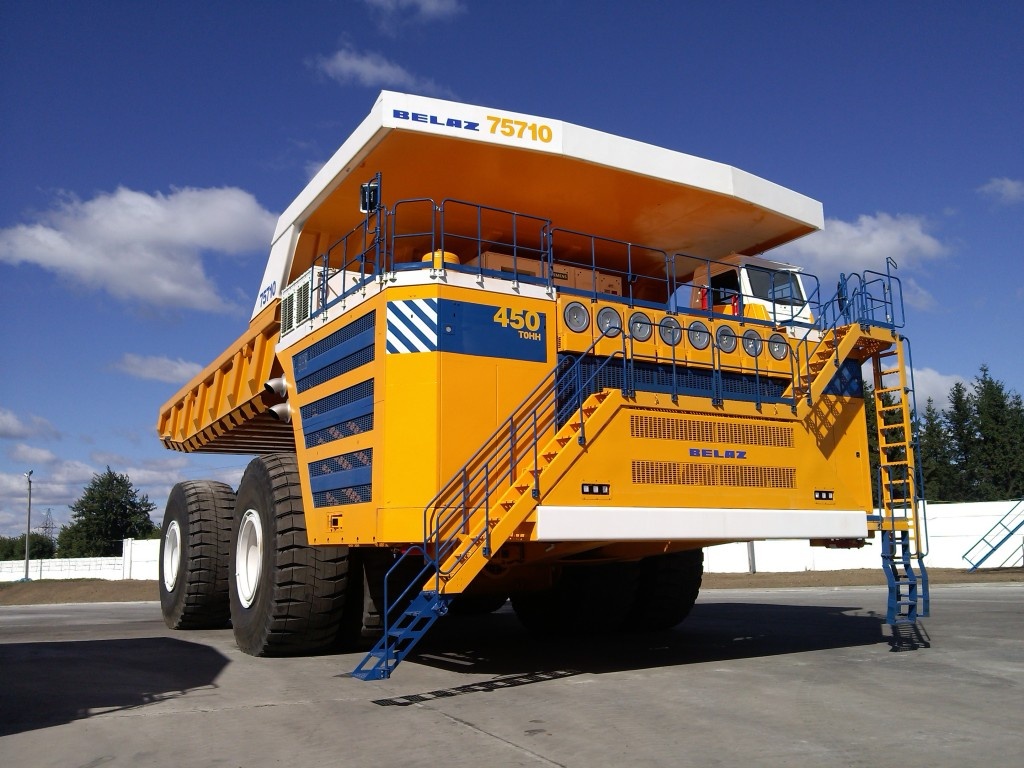 In a separate meeting, Belarus Prime Minister, Andrei Kobyakov told Mnangagwa that "Belarus has a recognized expertise and unique technologies, especially in agricultural machinery. We are ready to supply the whole range of engineering products to Zimbabwe: mining, agricultural and road-building machinery," Kobyakov said.
The Belarusian side is interested in supplying high-quality trucks made by Minsk Automobile plant. Belarus offers modern financial instruments and attractive conditions for sales of domestic equipment such as export credits and international leasing. Among other possible areas of bilateral cooperation between Belarus and Zimbabwe, Kobyakov suggested education and deliveries of potash fertilizers. "We are ready to fully meet the needs of Zimbabwe, including within the framework of long-term mutually beneficial contracts," he said.
According to the Belarusian head of government, the prospects are good in the field of scientific and technical cooperation. He suggested starting the cooperation with the technologies of remote sensing data processing, the use of microbiological fertilizers, water purification, and the use of multi-purpose unmanned aircraft systems developed by the National Academy of Sciences of Belarus.
"Certainly an important focus of our work should be the development of the legal framework of our relations. We also need to speed up the formation of a joint commission on trade and economic cooperation, to start substantive work on specific areas,"the Belarusian Prime Minister said.
Mnangagwa and his delegation, made of Agriculture, Mechanisation and Irrigation Development Minister Dr Joseph Made, Reserve Bank of Zimbabwe Governor Dr John Mangudya and senior Government officials, were then invited to visit the Belarus companies that produce goods necessary for Africa.
The delegation toured the Belaz Mining Manufacture Company which is one of the world's largest manufacturers of heavy-duty industrial vehicles for the mining and metallurgical industries. They are also used in construction of major hydro-technical projects and roads.
While the history of the plant dates back to 1948, the first Belaz trucks for use in open-pit quarries were designed in 1960. Amidst ever-growing competition Belaz is constantly working to improve mine dump trucks and create new high-efficiency vehicles.
As well as dump trucks, Belaz also manufactures tractors, road rebuilding equipment, railway freight cars, bulk mineral fertilizers and other heavy duty equipment.
Mnangagwa said by working with Belaz, Zimbabwe can achieve its goal of becoming a mining powerhouse. "We have recognised from our discussions that Belarus is at the top of the range in terms of mining machinery. We are ready to deepen and broaden our economic ties with Belaz. Zimbabwe will soon grow into a mining giant and our partnership with the company will help us realise this dream."
Speaking during the tour, Belaz's Director General, Peter Parkhomchik said his company was on the verge of finalising arrangements with a number of Zimbabwean mining firms following the recent deal, which saw the firm supplying machinery to Hwange Colliery.
"We are negotiating other agreements regarding other deals on extraction of diamonds, gold, chrome and other minerals. When our representative was in Zimbabwe recently, we reached agreements regarding financing with the Africa Development Bank. Your country is very rich in minerals, we have the equipment, so our relationship will be mutually beneficial," he said.
Zimbabwe and Belarus signed agreements worth up to $150 million to strengthen economic cooperation between the two countries. The agreements will be anchored on four sectors, which are mining equipment, road and dam construction and agriculture.
Besides Belarus in the newly created Eurasian Economic Union, Zimbabwe has a good business relation with Russia. In September 2014, Russia and Zimbabwe also signed a deal to jointly develop the African nation's biggest platinum mine. The agreement to develop the Darwendale deposit, the world's second largest platinum mine, was signed by Russia's Industry and Trade Minister Denis Manturov and Zimbabwean Foreign Minister Simbarashe Mumbengegwi.
Darwendale is the world's second largest platinum deposit. The deposit located in the Darwendale valley has proven reserves of 19 tons of platinum and 755 tons of platinum group metals, including other precious and semi-precious metals.
Zimbabwe is a landlocked country in southern Africa. Mineral exports, gold, agriculture, and tourism are the main foreign currency earners of this country. The mining sector remains very lucrative. Its commercial farming sector is traditionally a source of exports and foreign exchange. In the southern African region, it is the biggest trading partner of South Africa.
Zimbabwe is one of the members of the Southern African Development Community (SADC). The SADC key aim is to promote sustainable and equitable economic growth and socio-economic development through efficient productive systems, deeper co-operation and integration, good governance, and durable peace and security, so that the region emerges as a competitive and effective player in international relations and the world economy.
(Source: Buziness Africa)