Thursday, 23 July 2015 15:51
Ethiopia: A Unique Tourism Destination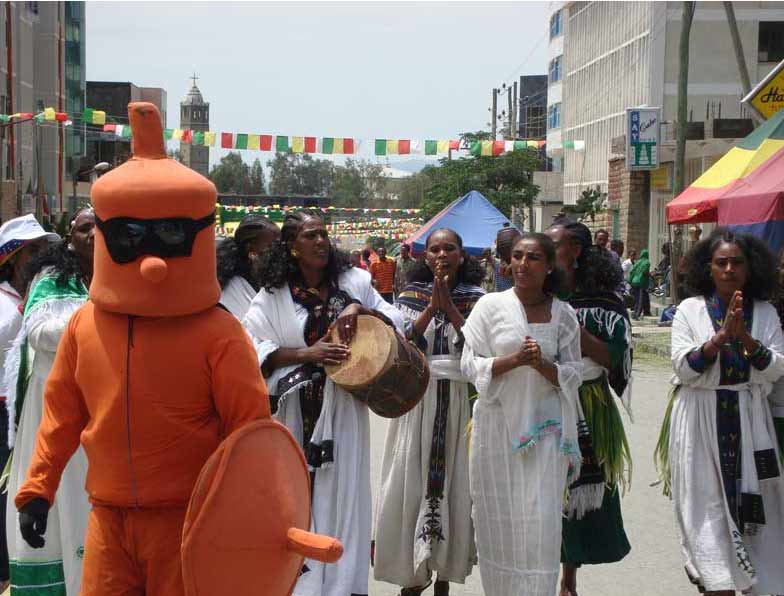 By Kester Kenn Klomegah
ADDIS ABABA, Ethiopia, July 23, 2015 (Buziness Africa) -- Ethiopia is an east African country rich in history and natural extremes. It is a place where travellers can explore the natural landscape, learn about east African culture and visit archaeological sites, according to Veronica Bierman, General Manager of Exotic Time, a Russian Tourism Agency.
Location: Ethiopia is the world's 27th-largest country, comparable in size to Bolivia in South America. It is located in the Horn of Africa, which is the easternmost part of the African landmass. Bordering Ethiopia are Sudan and South Sudan to the west, Djibouti and Eritrea to the north, Somalia to the east and Kenya to the south.
Geography: Within Ethiopia is a vast highland complex of mountains and dissected plateaus divided by the Great Rift Valley, which runs generally southwest to northeast and is surrounded by lowlands, steppes, or semi-desert. The great diversity of terrain determines wide variations in climate, soils, natural vegetation, and settlement patterns.
Culture and music: In terms of music, it is extremely diverse, with each of the country's 80 ethnic groups being associated with unique sounds. As with many other aspects of Ethiopian culture and tradition, tastes in music and lyrics are strongly linked with those in neighboring Eritrea, Somalia, Djibouti and Sudan.
Population: Ethiopia's population has grown to 87.9 million in 2014.
Q: How did you get connected to Ethiopian tourism destinations? Did your first initial impressions changed after visiting the country?
Bierman: I've got interested in Ethiopia after some of my most respectable colleagues visited the country and got particularly impressed by the country and after getting same time the invitation to join the Ethiopian travel club from the Embassyof Ethioipa in Moscow. The club was created as a strategy to boost the promotion of holiday destinations among potential tourists in Russia.
Q: What are the most interesting (exotic) places in Ethiopia, in your view as a toruism director? And your conclusion, what's unique about the country and do think these will appeal to Russians?
Bierman: The most interesting thing about Ethiopia is that the country is completely exotic in each tiny way. The combination of food, culture, religion, places (from religious and historical meccas in the North to wild tribes of the South), the hospitality of the people, music, landscapes, smells, authenticity and so forth - every little thing amazes or surprises our visitors. All that makes it viable for tourism.
Q: In your critical view, what measures Ethiopian authorities have to take to raise some facilities to the level that will attract more tourists?
Bierman: Russians will definitely need higher level of accommodation (some luxurious hotels and lodges to be developed) and many tourism infrastructure to make tourism one of the leading economic sectors in Ethiopia. And would also appreciate some clear charity projects close to tourism.
Q: Do you see Russian tourism market as a sea of opportunity for expanding tourism business to Ethiopia?
Bierman: As soon as some higher accommodation is developed - definitely, yes. This is because the cost of air ticket to Ethiopia makes the trip to your country not cheap-trip. And to attract more and more of the wealthy customers, better hotels should be built.
Q: Could you also discuss some of the strategies your agency will adopt to sell the country's tourism destinations here?
Bierman: First of all, I'll be glad to seize the opportunity to tell customers, as well as travel agents, about the hidden treasure of tourism to Ethiopia. A trip to the country leaves definite mark in one's soul, enriches the inner world and clarifies a lot about true life's valuables. And I'm sure that each person who gets to know about all the marvels of Ethiopia would want to start the mission of visiting it. And I will do my best to let people know about it.
(Source: Buziness Africa)