Saturday, 23 May 2015 10:44
African Entrepreneurs Could Benefit from Booming Russian Business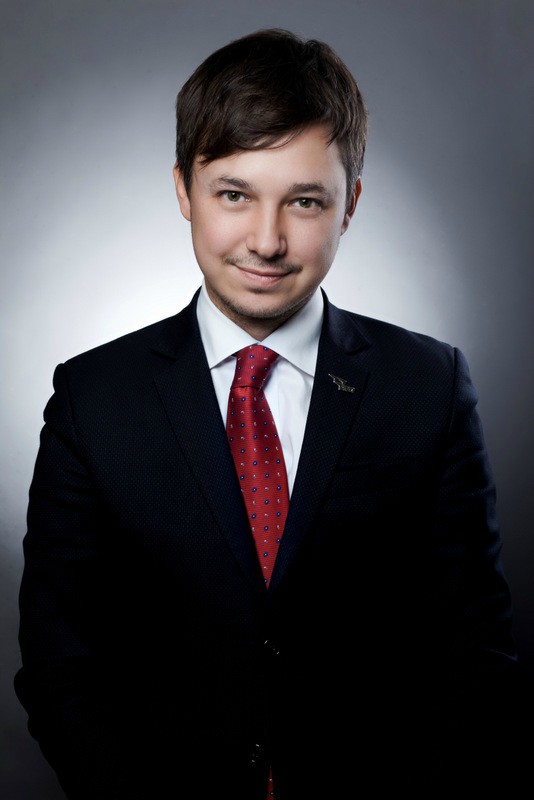 MOSCOW, May 23, 2015 (Buziness Africa) -- The Agency for Strategic Initiatives (ASI) was formed in 2011 with a single aim: make Russia's economy competitive on a global scale. The agency's goals include enhancing business climate and eliminating administrative barriers, creating means of communication between business and authorities and improving entrepreneurs' influence on state regulation.
However, this is not the final list of the agency's prerogatives. It supports promising projects to develop the whole industries. It promotes and helps growing social businesses, and introduces system changes in education. All these initiatives of the agency are aimed at improving the competitiveness of Russia.
In this exclusive interview, Anton Moskalenkov, Head of International Office, Corporative Department of the Agency for Strategic Initiatives (ASI), discusses the key directions of his agency, investment potentials as well as the "art of doing business" in various economic spheres in Russia. He spoke recently with Kester Kenn Klomegah, Regional Editor-in-Chief for Russia & Eurasia at Buziness Africa Media Group. Here are interview excerpts:
Buziness Africa: How has your organization (Agency for Strategic Initiatives) promoted the country's business and investment potentials in the direction of Africa?
Moskalenkov: Since 2014, ASI has actively developed working cooperation with the BRICS countries. In particular, the agency is shaping the agenda of the working group of the BRICS Business Council for the skills development. It includes the projects of championship of working professions among the BRICS members "WorldSkills", sessions on the future of education, foresight sessions on skills and education, and a global education program with a focus on the BRICS countries. In addition, ASI initiated the creation of the working group on deregulation. This body will focus on improving investment conditions within BRICS countries, eliminating administrative barriers, synchronizing technical, financial, educational and other standards, constructing a system of effective exchange of technologies and human resources.
BA: Can you discuss the main economic sectors that are attracting potential foreign investors to the Russian Federation? What challenges still remain to tackle in order to make way for optimizing foreign involvement, especially African business people, in the economic sectors?
Moskalenkov: Russia is one of the biggest European markets of consumer goods, one of the world's most active internet markets with the developed infrastructure. Wherein it is not saturated in any segment. In practice, all well-built businesses have a big chance to succeed, regardless of the industry. In our opinion, investors are mostly concerned with the uncertainty - the sanctions have not yet been lifted. This exacerbates the already difficult situation in the economy, which is largely dependent on oil and gas prices. Additional uncertainty is caused by periodic changes in the rules of the regulations.
BA: What investment incentives and kinds of business support, and business opportunities have been made available for foreign investors by the Russian Government? Can potential African investors benefit from these business opportunities?
Moskalenkov: Regardless of whether it is Russian or foreign investor, Russia has a lot of the business incentives, which have many different forms and conditions. An additional scheme is starting a business in special economic zones, where entrepreneurs gets relief from all or almost all the taxes. Potential African investors should also understand that opening production in Russia is a strategic move that gives them access to the markets of all the members of Customs Union - Kazakhstan, Russia, Belarus, Kyrgyzstan and Armenia. In addition, the policy of import substitution, which started last year, will shift the focus of the economy on the goods produced in the country.
BA: Over the past years, which external countries have been active in Russia? Can you also discuss the kind of economic spheres there are engaged in and possible reasons why?
Moskalenkov: Russia has a huge economy and the largest consumer market in Europe, and it would be strange to emphasize individual countries, as well as some sectors of the economy or investors. Large and medium-sized companies of North America, Europe and Asia are already deeply integrated into the Russian economy. So far, only South America and Africa have not shown a significant investment activity. It is worth recalling that 25 years after the establishment of a market economy, the Russian market is far from saturation compared to the markets of developed countries and is open to new producers.
BA: Do you also see Africans as potential investors and partners for your country? In what ways the Agency for Strategic Initiatives (ASI) can advocate for a broader economic cooperation between Russia and African countries?
Moskalenkov: Of course, we consider all the investors as potential partners. Besides, today starting business in Russia is easier than ever for entrepreneurs from other countries. In just a few recent years, the country with the active participation of ASI created infrastructure for investors, the administrative procedures are becoming faster and cheaper, and the country has risen by 60 points in the World Bank's rating "Doing business", now ranked 62nd. As already said, the agency has started an active work within the BRICS, and our efforts in deregulation and synchronization of educational programs and standards will probably have a positive impact on the possibilities of economic cooperation with African countries. (Source: Buziness Africa)