Sunday, 17 May 2015 10:42
Russia's Economic Interests in Sub-Saharan Africa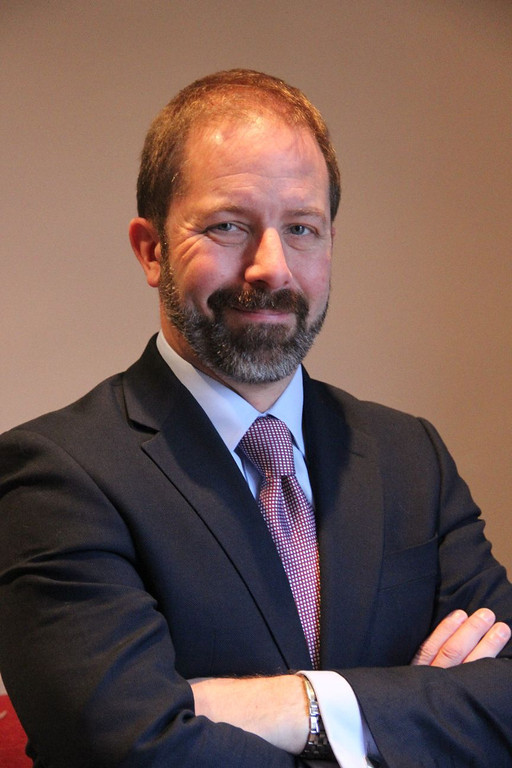 LONDON, May 17, 2015 (Buziness Africa) -- While Russian interest in Sub-Saharan Africa is certainly not new, current economic realities require Russia to invest scarce resources into a politically unstable area of the world in order to compete for its benefits, including access to natural resources and other business opportunities. Russia is still recovering from the global financial crisis and, due to existing obligations and other foreign policy priorities, Moscow's relationship with Sub-Saharan Africa still remains underdeveloped.
Largely losing the influence battle to the United States and China, Moscow will likely focus on political cooperation, arms sales, and targeted investment into urgently needed natural resources with Sub-Saharan Africa for the near term.
Keir Giles, who is the director of a new Conflict Studies Research Centre (CSRC) re-established independently of the United Kingdom Ministry of Defence, continues to provide analysis on both internal Russian political and economic dynamics and security relations with Russia's overseas partners. After beginning his career working with paramilitary aviation in the former Soviet Union and Ukraine immediately following the fall of the Soviet Union, he joined the BBC Monitoring Service to report on political and military affairs in the former Soviet space.
While attached to the CSRC, Giles wrote and briefed for UK and North Atlantic Treaty Organization government agencies on a wide range of Russian defense and security issues. He is an Associate Fellow of the Royal Institute of International Affairs (Chatham House) in London and a regular contributor to research projects on Russian security issues in both the UK and Europe.
Keir Giles at Chatham House in London assesses the resurgent Russian desire to seek economic opportunities in sub-Saharan states and further discusses significant wide range of other aspects of Russia's economic diplomacy and existing challenges Russia faces in its return journey to Africa. He spoke recently in wide ranging interview with Kester Kenn Klomegah, Regional Editor-in-Chief for Russia & Eurasia at Buziness Africa Media Group.
Interview excerpts:
Q:After researching for the book titled "Russian Interests in Sub-Saharan Africa" which was released in 2013, what would you say about Russia's foreign policy in Africa and what are the key findings during the research?
A:Russia's approach to Africa is all about making up for lost time. The Soviet Union's intense involvement in African nations came to an abrupt halt in the early 1990s, and for a long time Moscow simply didn't have the diplomatic and economic resources to pay attention to Africa while Russia was consumed with internal problems. That changed in the last decade thanks to two things: the arrival of President Vladimir Putin with a new foreign policy focus, and the massive influx of cash on the back of increased oil prices, which transformed Russian state finances.
Now, Russia is interested both in economic opportunities and in rebuilding political relationships that had in some ways been on hold for over a decade. With its return to confrontational politics and facing up to the West over Syria, Ukraine and other major issues, Russia is cultivating support among third countries wherever it can, and Africa is no exception.
Q:How would you rate Russia among the BRICS countries (excluding South Africa) and among the other foreign players in Africa? Do you think it's too late for Russia's return with full force like the Soviet days to Africa?
A:BRICS was to start with a highly artificial construct, with little in common between those nations other than a very questionable similarity between their economies. In many ways, Russia seems like the odd man out in that group. But with this emphasis from Moscow on finding alliances and alternative political fora, it's very much in Russia's interests to foster those relationships and present BRICS as a cohesive bloc. In terms of interests in Africa, Russia is handicapped by having been absent from the game during the two decades when China has forged ahead with investments and presence. Catching up from a standing start is a major challenge.
Q:What possible challenges, in your opinion, await Russia and how it can overcome these challenges in Africa? Can you suggest some strategies to raise its economic profile there?
A:Russia hopes to get around the problem of being left behind by China and others by pointing to relationships with the Soviet Union in the past. Russian Foreign Minister Sergey Lavrov regularly points out how "Russia has always been a friend" to African nations, and it is true that in some cases personal relationships have survived the quiet decades and given Russian interests a foot in the door. But the biggest Russian projects across the continent tend to be those where Russia offers specific and unique expertise, combined with less stringent ethical criteria than would be applied by Western nations.
Q:China, Japan and recently the United States have all earmarked billions of dollars to finance infrastructural projects on the continent. Do you suggest that Russia does the same if it wants to make an inroad into Africa?
A:The cynical view is that many people who are familiar with Russian infrastructure projects might shudder at the thought of them being exported anywhere else. Russia might decide, if relations with African nations are considered sufficiently important, that investment in infrastructure may be a useful part of the overall structure for bargaining to get a good return on investment out of Africa - whether it is economic or political. But for the time being, Russia is banking more on leveraging cultural, and as mentioned before, historical affinities, which are a great deal cheaper.
Q:At least, Russia is a leading arms and weaponry supplier to a number of African countries. $20 billion Soviet debt, (and that was written off), was accumulated in that same way. What did you find during the recent research about these arms and weaponry issues to Africa? Should Africans choose or accept arms over development for the population?
A:That's a question for each individual nation with its own unique balance of security and development needs. But as an arms supplier, Russia is both helped and hindered by the Soviet legacy. On the one hand, there are vast amounts of former Soviet military equipment across the continent, all of which is open for contracts for repair, overhaul or replacement - aided by the fact that this equipment is familiar to the users and potentially cheaper than Western alternatives. On the other, Russia is likely to be much less willing now to allow enormous arms debt, and the commercially-driven arms exporters are more inclined to require payment from somewhere, which limits the role of arms supplies as a political sweetener.
Q:Russia's trade turnover with African countries south of the Sahara is worth some $4 billion, while China has over $200 billion turnover. Would you argue for some new trade policies, such as trade preferential or something similar to AGOA, for Africa?
A:There are some more fundamental problems which Russia would need to overcome to boost its trade turnover with the region. The majority of this vast amount of trade with China simply cannot be competed with by Russia. A large part of African exports to China by value is made up of oil, which Russia doesn't need to import. And a large part of China's exports to Africa are consumer goods, which Russia doesn't really produce.
Trade in foodstuffs in both directions suffers similar challenges, which are unlikely to be affected by the current politically-motivated Russian ban on foods from the European Union, the United States and Australia. In effect, in sharp contrast to China, the make-up of Russian exports hasn't really developed since the end of the Soviet Union and still consists mostly of oil, gas, arms and raw materials. For as long as that continues, the scope for ongoing trading with most African nations is going to be severely limited. (Source: Buziness Africa)