Saturday, 08 August 2009 13:12
African Jazz Player Storms Moscow
By Kester Kenn Klomegah
MOSCOW, August 2 (Buziness Africa) – Tony Allen, one of Paris-based Africa's jazz players, was among several foreign and local musicians participating in a thrilling musical festival dubbed "NuNote Lounge Fest 2009" that attracted both the adults and the youth to the popular Hermitage Gardens in central Moscow.
Born in Lagos, Nigeria in 1940, of mixed Nigerian and Ghanaian parentage, Tony Allen taught himself to play by listening to records made by the American jazz drummers Art Blakey and Max Roach. He began working as a professional musician in 1960, gigging around Lagos and variously playing highlife and jazz.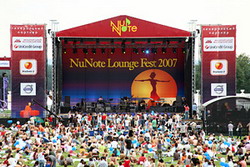 Currently living in Paris, Allen has long been acknowledged as Africa's finest kit drummer and one of it's most influential musicians, the man who with Fela Anikulapo Kuti created Afrobeat - the hard driving, James Brown funk-infused, and politically engaged style which became a dominant force in African music and whose influence continues to spread today.
"Music is my mission," says Allen. "I never get satisfied and I'm still learning from others. The musical world is very spiritual, and I don't think there's an end to it. As musicians, it's our mission to keep going."
Throughout the 1990s, Allen was a sought after session drummer and he collaborated with a range of artists including Randy Weston, Groove Armada, Air, Charlotte Gainsbourg, Manu Dibango and Grace Jones. 'Black Voices' was released in 1999, followed by 'Home Cooking', 'Tony Allen Live', 'Lagos No Shaking' and now, in 2009, the definitively tough and rocking 'Secret Agent'.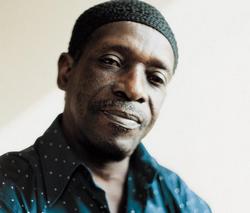 "NuNote Lounge Fest 2009" is a summer open-air jazz festival that takes place in Moscow for the fourth time. "NuNote Lounge Fest" appeals to musically-challenged experienced audience sharing a taste for improvisation, musical pretentiousness, originality and original playing techniques. NuNote music is bright, passionate, fresh and lyrical. "Nu" means keen, naked emotional - very private, very special. (END/2009)
Я видела, как ворон пролетел через одно "Бесплатные игры онлаен танки"из них, и с него несколько футов капала блестящая тягучая жидкость.
Свободной рукой Квилиэн указал на дипломат.
Даже без Антея Небопа и Террама обладают грандиозными ресурсами.
Должен вас предупредить, что несоблюдение техники безопасности при работе с талисманами может привести к весьма серьезным последствиям.
Ты спешишь, Мизар, и путь твой далек, пропел Алиот.
Уставшие люди устремились в церкви.