Saturday, 18 April 2015 17:11
Brand Africa:The African People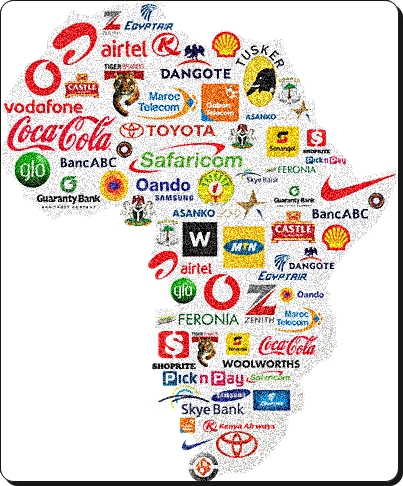 By Penelope Muzanenhamo
WARWICK, United Kingdom, April 18, 2015 (Research Blog) -- Some say Kim Kardashian's photo is worth at least a million USD and if you are Kim, it's all about 'looks.' Nobody really cares what you actually do except looking good. Others say, but for Justin Bieber 'looks' alone are not enough. He should also produce the goods (the so called delicacies for the ears, that is). These are some rumours we read and hear about on the Internet everyday. But what does that have to do with brand Africa? One might justifiably ask.
Not much, except that these rumours are all about brands and branding. Brands are about perception and popularity, but there is also substance behind each competitive brand. Africa lacks competitiveness. It has neither the 'looks' nor the 'goods.' No, we are not talking about the Hollywood celebrity kind of looks or goods.
It simply doesn't make sense to compare Africa to American celebrities. But what if we juxtapose Africa with other mega places like USA, India or China? Still in that case, Africa does not have the looks and here we are thinking of quality infrastructure such as roads, hospitals, houses, schools, universities, science and technology hubs, farms, factories and industries.
Africa needs to get the looks and produce the goods. But doing so is not adequate. Looks are created and must be maintained on a daily basis. It takes money, skill and patience to look like Beyonce or George Clooney. Oh, let's be fair; let's compare place with place, and say it takes more than building quality infrastructure to look like USA and China. It takes the people and their collective actions to initiate, achieve and sustain that level of 'progress.'
Places are made by people in so many fundamental ways. Imagine, a hypothetical relocation of all Americans to Africa, and all Africans to USA. What would happen to these two places? Do you see where this is argument is trying to go (yes, trying)? Places are built and maintained by people who live there. No, this is not to claim that people have supernatural powers over environmental dimensions such as climate or geography. Rather, evidence abounds that people who live in a given place have the capacity to significantly shape how a place develops and is perceived by outsiders.
People make places metaphorically through their actions. What people do together as a collective symbolizes what a place stands for. People also make places literally through what they do. They build and groom social infrastructure among other physical manifestations of development. In other words, sustainable development and place branding are people centric processes.
When most of us read about brand Africa, we tend to play the defensive game. We lay the blame on the media, charity organizations and colonial discourses on Africa. As a tendency, we invest energy and time in attacking the discourses as hegemonic, Eurocentric and financially motivated misrepresentations of the continent. Should we not rather question the actual role of the African in the formation of the image of Africa? What do Africans do locally as a collective, which is distinct from that which is undertaken by the Americans or the Chinese and which explains socio-economic disparities between these places?
Sometimes we embark on projects 'telling Africa's story.' These are not less important activities, but we can only tell a truly compelling and credible story if it reflects the realities on the ground in a positive light. This requires the transformation of the less attractive components of brand Africa. There is need to engage with facts when looking at brand Africa.
The images of poverty and dependency that we extract from the mainstream discourses are based on our incapacity to grow sufficient food internally and ensure self-sustenance, as well as poor health and short lifespans. We need to address these acute problems before rebranding Africa, and completing the project by attacking the long gone Victorian explorers for calling us impoverished and helpless.
The change we are looking for does not come from outside, long hours of prayer and fasting. No, this is not to dismiss international collaboration and spiritual health or religious engagements as frivolous. Instead, the emphasis is on the viewpoint that socio-economic transformation is initiated and sustained by people on the ground.
The Americans built America, the Chinese are building China, and at a smaller level of analysis, the Germans built Germany. How they did that is a question of strategy and possibly controversial in some instances. Nevertheless, the growth was (and still is) internally driven by the people living in these places.
This conception of sustainable development mandates an investment in Africans' capacities and instilling that sense of proactivity in them. Most of the African citizens lack knowledge, skills and competencies relevant for employment and entrepreneurship. Also, fragmentation among Africans at national and continental levels signifies a lack of 'collective consciousnes' of the paramount importance of joint effort in driving Africa's progress and that of the brand.
Just like any celebrity one can think of, Africa also needs committed representatives and sponsors. While the representatives are our political leaders, the sponsors are potential investors. Self-initiated internal organization is crucial to Africa's sustainable development. We have to prove to prospective investors that we have what it takes.
Our attractive qualities are facilitated by good, altruistic and visionary political leadership. Human capital development and integration are crucial factors that require African leadership's intervention and long-term commitment. Non-conducive investment policies, lack of political transparency and democracy, short-term leadership orientation, misplaced priorities, misappropriation of public resources, corruption and self-serving leadership divert the process of transforming Africa and boosting brand Africa's competitiveness.
Maybe next time when we see a map of Africa covered with the logos of Apple, Nike, Samsung, McDonalds and other multinational corporations with the caption 'brand Africa' on top of it, we will stop and ask: But where are the African people in all this, is this really brand Africa?
By Penelope Muzanenhamo: The author is a PhD Candidate at Warwick Business School, University of Warwick, UK. Recently, Penelope successfully defended her thesis on Brand Africa and Sustainable Development. This piece was first Published by the author on her research blog:http://research-brandafrica.blogspot.co.uk/