Wednesday, 18 March 2015 16:47
Private investors pile into Africa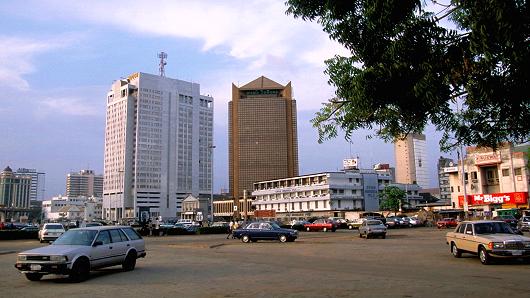 By Lawrence Delevingne for CNBC
LAGOS, Nigeria, March 18, 2015 (CNBC) — Africa, once off the radar of many investors, continues to rise as a destination for private equity firms. PE funds invested $8.1 billion in African companies over 2014, the second highest total ever after the $8.3 billion in 2007, according to new data from the African Private Equity and Venture Capital Association.
"The record levels of 2014 show that PE continues to attract local and foreign institutional investors looking to diversify their portfolios," AVCA head of research Dorothy Kelso said in an email.
"[It] suggests that investment into the continent should successfully ride the wave of any short-term global and local uncertainties, remaining firmly focused on Africa's medium-to-long term growth potential."
The huge total—up from just $1.5 billion in 2009—was driven by several large deals with ties to U.S. investors.
The largest bet came from Washington, D.C.-based Emerging Capital Partners, which organized $3.15 billion in funding for Nigeria-based cell phone tower operator IHS.
Another telecom play, $630 million from U.K.-based Helios Investment Partners, went to Helios Towers Africa—a business backed by George Soros' Soros Fund Management and Madeleine Albright's Albright Capital Management.
And private equity giant Carlyle Group invested $147 million from its new Africa-focused fund into Diamond Bank, which is based in Lagos, Nigeria.
Select PE Africa transactions, 2014
| | | | |
| --- | --- | --- | --- |
| Company | Sector | Investor(s) | Deal value ($M) |
| IHS (2 deals) | Telecom | Emerging Capital Partners, others | 3,150 |
| Kpone Independent Power Project (Cenpower) | Utilities | Africa Infrastructure Investment Managers, others | 900 |
| Helios Towers Africa | Telecom | Helios Investment Partners, others | 630 |
| Diamond Bank | Financials | Carlyle Group | 147 |
| Tekkie Town | Consumer | Actis | 65 |
Source: African Private Equity and Venture Capital Association (AVCA)
Carlyle isn't the only U.S. PE firm doing more in Africa. Blackstone Group already completed a major hydroelectric dam project in Uganda, for example, and is scouting for more infrastructure and power plays via a new unit, Black Rhino. KKR invested $200 million in an Ethiopian flower business in June. And TPG, until recently skeptical on finding sizable deals in Africa, has been exploring investing on the continent.
To be sure, Africa and other emerging markets still represent a small share of all private equity investment. The U.S. still dominates, and developing markets get about 11 percent of a PE investments as of 2014, according to Emerging Markets Private Equity Association data.
PE firms are also focusing more on Africa's growing consumer base instead of the traditional natural resources play.
About 25 percent of all PE dollars invested in Africa from 2007 to 2014 went to telecommunications-related business. That compares with 9 percent each for materials and energy. Fifteen percent went to "consumer discretionary," which are items that people choose to buy, such as televisions or cars, versus "staples" like food and cleaning products that see less change in demand over economic cycles.
Counted by the number of deals, the most went to companies in the financial sector (17 percent), followed by consumer discretionary, industrials and consumer staples (14 percent apiece), according to AVCA.
"Demographic shifts, including an increasingly urbanized population with more disposable income, mean that Africa presents a staggering amount of opportunities for businesses that serve these shifts," AVCA said in a recent research report. "PE investors are perfectly positioned to invest and benefit from this demographic shift by investing in businesses that support what is still a largely underserved middle class population."
Regionally, West Africa—driven by powerhouse Nigeria—is getting the most investment, about 25 percent of all African PE transactions, according to AVCA. South Africa, previously the leader, is second at 24 percent.
More investments are set to come. About $22 billion has been raised by Africa PE funds since 2007, not all of which has been spent, according to AVCA data. And Africa PE fundraising reached $1.8 billion in 2014, with an additional $2.3 billion of interim closes announced during the year. "Closes" are industry lingo for the end of a fundraising period. Some are final—no more new money from investors—while others are temporary and more capital can be raised.
Select PE funds that completed fundraising in 2014
| | | | |
| --- | --- | --- | --- |
| Fund name | Final close ($M) | Sector | Regional focus |
| Carlyle Sub-Saharan African Fund | 698 | Generalist | Sub-Saharan Africa |
| Amethis Finance Fund | 530 | Generalist | Pan-Africa |
| LeapFrog Fund II | 400 | Financials | Pan-Africa |
| AfricInvest Financial Sector Fund | 83 | Financials | Sub-Saharan Africa |
| Injaro Agricultural Capital Holdings Limited | 49 | Agribusiness | West Africa |
Source: African Private Equity and Venture Capital Association (AVCA)
Experts also cite local sovereign wealth funds and South African worker pensions as driving increased investment PE Africa in the future.
"A number of large PE funds are likely to close in 2015, resulting in a bumper year of fundraising even with prospects for subdued economic growth in China and Europe and the knock-on effect of lower oil prices on oil exporting countries," AVCA said in the report.
Select PE Africa transactions, 2014
| | | | |
| --- | --- | --- | --- |
| Company | Sector | Investor(s) | Deal value ($M) |
| IHS (2 deals) | Telecom | Emerging Capital Partners, others | 3,150 |
| Kpone Independent Power Project (Cenpower) | Utilities | Africa Infrastructure Investment Managers, others | 900 |
| Helios Towers Africa | Telecom | Helios Investment Partners, others | 630 |
| Diamond Bank | Financials | Carlyle Group | 147 |
| Tekkie Town | Consumer | Actis | 65 |
Source: African Private Equity and Venture Capital Association (AVCA)
(This article was originally broadcast and printed online by CNBC)