Friday, 28 November 2014 09:08
IWC Unites Different Cultures, Promotes Friendship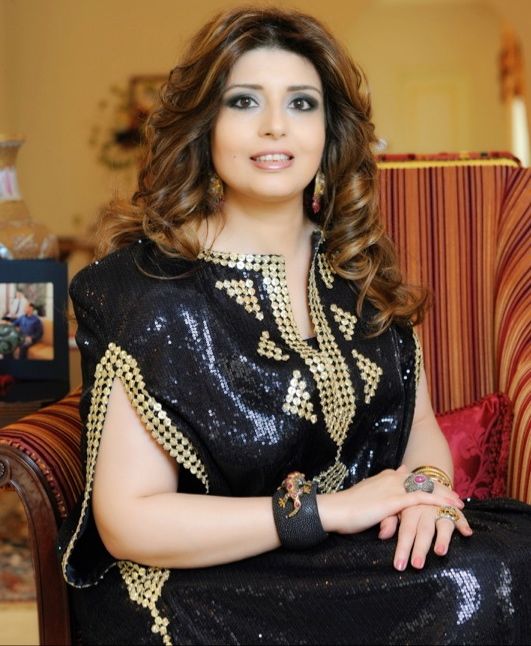 MOSCOW, November 28, 2014 (Buziness Africa) –The International Women's Club of Moscow (IWC) is a not-for-profit organization which exists to promote friendship and co-operation between women, and of course, men of different nationalities and interestingly from all the seven continents. It started as a small group but has now grown into a large network of more than 500 members. The current President, Afrah Mohammed Alfaddaghi who is the wife of the Ambassador of the State of Kuwait, speaks to Kester Kenn Klomegah, Regional Editor-in-Chief for Russia and Eurasia at the Buziness Africa Media Group, about IWC's focused activities, key challenges and some of its achievements.
Below are the interview excerpts:
Buziness Africa: Can you describe concisely the key aims and the membership of the International Women's Club, and also discuss briefly about some of the greatest achievements during the past few years?
Alfaddaghi: The International Women's Club (popularly referred to IWC) is a social, non-political and non-governmental organization, the largest women's club in Moscow with over 500 members from different countries around the world. Our membership consists predominantly of diplomats' spouses, women who have joined their partners in Moscow on business assignments and female business professionals in their own right.
The key purpose of the Club is to promote friendship and to further cultural activities among women of all nationalities residing in Moscow, and to raise funds to be donated to charitable activities in Russia. For this purpose, the IWC organizes different events throughout the year.
Over 50 interest groups covering activities like architecture walks, cooking, learning languages, museum visits, Nordic walking, painting, Russian literature and yoga. We also have monthly meetings (meet and greet), twice a month coffee morning for newcomers and a monthly professional women's evening.
With the intention to raise funds for financial and material support of local charity projects, we organize two main fundraising events, the winter bazaar which is usually held at Radisson Slavyanskaya hotel and the Embassies of the World Dinner & Ball in March. The raised funds go to the IWC Charity Board, which supports and monitors over 50 projects annually to provide assistance to those in need in Moscow and nearby regions.
BA:What are personal impressions of being here? How would you describe Russians' attitudes to foreigners, and frankly, say what has still not improved for foreigners in the city?
Alfaddaghi: When I received the news that we were moving to Moscow, I was shocked and fear emotions came on me as what we all knew about Russia with sever winter, dark image and cold relations. But, in just a few days after the move, we all have adapted very easily, although we moved mid-December but the winter was not all that bad as long, you knew what to wear, we people are friendly, it's safe city and I can assertively describe Moscow in two words: huge museum, the only issue is the language, but with translating apps there is no problem, thanks to modern technology.
BA:How are the social and cultural changes in the city influencing the activities of the International Women Club? What new directions have been introduced into the club?
Alfaddaghi: The IWC calendar is always rich and colorful, every month we have a gathering and a new things to share, we organized many events in museums, galleries, historical building and with the help from the embassies and the of ambassdor's wives, we explore different culture when they organized events for us in their residences, so there are always new ideas, new directions not to forget about Moscow which is a rich city with culture, art and history. With all these, you can imagine our calendar.
BA:What challenges and problems do you face with the club? How do you resolve some of them? Do you have problems from city authorities or rather enjoy some support from them?
Alfaddaghi: The IWC has a Steering Committee which consists of very energetic and efficient women from different countries of the world who are doing their best. There are always challenges and, of course, there is no success without problems but we don't have problems. Our main issues not problems but rather how to reach another successful fundraising event, we are a socially independent club, thus far away from political issues, and I have to mention and appreciate the role of the Direction for Services to the Diplomatic Corps in Moscow (UPDK) and thank them for their support to the IWC, further appreciate the support from the city authorities for helping us find interesting venues for our important events.
BA:How changes in leadership affect activities of the club? How did you become its current president? What's your vision for the future of International Women's Club?
Alfaddaghi: The diverse nationalities with original cultural background and different languages have given the club a special aroma and a blend, there are rules which cannot be changed, but at least, there is something always to learn or to add specially when their professions willing to give. The President of the IWC, according to the constitution, has to be an Ambassador's wife and elected every year by voting among the Steering Committee members.
During the long IWC history, this post has been held by ladies from all continents of the world. They left good memory of their achievements and their experience helps us to continue this noble task. I believe what comes from heart reach hearts, the success of the IWC over the 35 years will lead to more success by opening more doors and we have to speed up with the changes happening around us. (END)
XXXX
Biography: The current IWC President, Afrah Mohammed Alfaddaghi, is the wife of the Ambassador of the State of Kuwait, H.E. Abdelaziz AlAdwani. She graduated from Kuwait University, specialized in Business Adm. & Finance. Since 1994, she has been with her husband in his diplomatic career in Seoul, Egypt, London, Singapore and now in Moscow.
She has been an active member in many organizations in all her previous postings like the Red Cross, Unifem, Chinese Women's Association and Ikebana International.
In 2011, she received an award from Tatler Singapore for The Most Gracious Host and also chosen among the top 300 Singapore's elites in the 2013/2014 list. Alfaddaghi is very keen to work with all members of the IWC.
(Source: Buziness Africa)