Tuesday, 11 November 2014 13:42
Investing in Mining in Africa: Transformation, Challenges and Opportunities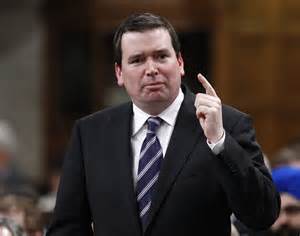 By Minister Christian Paradis*
TORONTO, Canada, November 11, 2014, (Buziness Africa) -- I am always impressed by the caliber of entrepreneur Canada exports around the world. I am pleased to be in Cape Town for the 20th Investing in African Mining Indaba Conference. And to once again see such a strong Canadian presence on the international stage. I have always firmly believed that with the right tools at their disposal, there is nothing Canadian entrepreneurs cannot achieve. And you have proven me right again and again.
In that vein, you'll see that a number of experts from my department as well as from Natural Resources Canada and Export Development Canada are here. Such a diverse group speaks to Canada's whole-of-government approach to the development of the African extractive sector.
For those Canadian mining company representatives in the room, you will be pleased to know that seven members of Canada's Trade Commissioner Service are here. They came from seven of the nine priority African countries included in our government's Global Markets Action Plan.
In all these countries the extractive sector—primarily mining—has been identified as a priority sector for Canadians. During the course of this Mining Indaba, I encourage you to speak to our Trade Commissioners about the opportunities in their respective countries. They will help you successfully partner with African countries as they seek to capitalize on their enormous natural resource wealth.
Canada has its own rich history of harnessing natural resources for economic growth. Our minerals, metals and energy have helped us build a sustainable, diversified and growing national economy. We have learned many lessons and have much expertise to offer to others with similar natural resource endowments.
Our own experience shows that not only are there significant economic gains to be drawn from a thriving extractive sector, there are significant human and social gains as well. Indeed, the extractive sector has the potential to transform developing countries.
It can provide employment for a significant number of people. Especially when you consider the local business and services that can be generated around a new initiative or site. While the appropriate development of Africa's extractive sector is an important economic growth story, it is also a development story.
It's about jobs, better education, and training. It's about greater access to healthcare services for mothers and children—a Canadian priority. And it's about better revenue and wealth distribution among all individuals so everyone can reap the rewards of the economic growth generated by the responsible development of their country's natural resources. This is something that I urge you to keep in mind during your conversations this week—remember the development perspective.
Remember the importance of creating jobs and generating revenue that can be reinvested in the basic health and education services that people need. And remember the importance of not just improving a community while you are doing business there, but of helping it maximize and maintain the gains that your presence will have brought.
As I mentioned, Canada has much experience in these areas. Our flourishing extractives industry has enabled us to build highways, railways, and electrical and communications networks. It has helped us develop clean-energy technologies, and create hundreds of thousands of jobs at home and abroad.
Today, Canada is well-known as a world leader in mining because we have done our due diligence to implement environmental laws, safe working conditions, and equitable taxation regimes. We have the capital, technology, and entrepreneurial expertise to support African nations in implementing their vision for this rapidly evolving sector.
Through the Africa Mining Vision, African leaders have identified the responsible development of their extractive sectors as a priority. And African states have made their needs and priorities clear regarding the continent's new and existing deposits of minerals, oil and gas—and how they want them managed.
So we must follow their lead. We must listen. And we must seek partnership opportunities that will keep taking us down the pathway articulated in the Africa Mining Vision. Partnerships that deliver on specific African needs, and that do so at all levels—locally, nationally and regionally. In that respect, I am pleased to tell you about three significant projects that Canada is supporting.
The first is a five-year Energy Sector Capacity Building Project that will help the Government of Tanzania develop its growing natural gas sector and form public-private partnerships for power generation. The second is a six-year Skills Training for Employment Project in Mozambique that will help Mozambicans develop the skills required to meet the demands of an extractive sector in full growth.
And the third is a two-year project that has helped the Government of Mozambique create a policy on Corporate Social Responsibility. In addition to these projects, I am pleased to announce the creation of the Extractives Cooperation for Enhanced Economic Development. Or what we are calling Canada's ''EXCEED'' Program. This program will pursue new and innovative multi-country projects in Africa.
And it will leverage Canadian technical expertise to help build the capacity of African countries to maximize the benefits of their own resource wealth. Comprehensive efforts like these encourage community ownership of natural resource development. By providing a new funding mechanism to expand Canada's involvement in the extractive sector in Africa, EXCEED will complement Canadian investments in other institutions, such as the Canadian International Institute for Extractives and Development and the African Mineral Development Centre.
Which in turn can accelerate economic growth in ways that bring benefits to all citizens. And create investment opportunities for Canadian companies such as yours. Our goals are to create strong economies that provide meaningful employment, and to build self-sufficient communities in which individuals and families can prosper.
These will not come over night. But coming together at a conference like Indaba, where we can share ideas and best practices, puts us yet another step closer to delivering on these objectives. Canada has a key role to play in this transformation. You have a key role to play. Your expertise is in demand here, and across the African continent. I believe that sustainable, private sector-led economic growth and poverty reduction are two sides of the same coin. And our government will continue to support you as you break into these new markets.
*Christian Paradis was first elected to the House of Commons in 2006 and re-elected in 2008 and 2011. In July 2013, Mr. Paradis was appointed Minister of International Development of Canada.