Thursday, 30 October 2014 13:38
World Bank on African Mining Vision and African Minerals Development Centre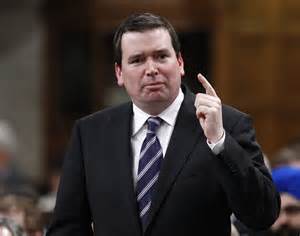 By Minister Christian Paradis*
TORONTO, Canada, October 30, 2014 (Buziness Africa) – It is good to see so many key stakeholders and private sector representatives from across Africa and the world. This panel discussion is taking place at an important time in the realization of the Africa Mining Vision. A time when a key vehicle for its implementation – the African Minerals Development Centre – is ramping up operations.
This is the culmination of many months of intense effort. African states have made their needs and priorities clear regarding the continent's mineral deposits. And how best to manage them. The Africa Mining Vision and the African Minerals Development Centre provide greater coherence, alignment and harmonization across the sector.
This alignment will be critical, because it involves all stakeholders: from the highest levels of government to the technical specialists on the ground, and from civil society and affected communities, to the private sector involved in the extractive sector.
The inclusion of the private sector is especially important. It is the primary source of economic growth, job creation and government revenue to finance essential public services. This is also an important time in Africa's evolution as a continent. Africa's growth has been very impressive over the past decade, and the world has stood up and noticed. Africa's collective GDP, which included $382 billion in mineral, oil and gas exports in 2011, is now roughly equal to Brazil's or Russia's.
The continent is among the world's most rapidly growing economic regions. This acceleration is a sign of hard-earned progress by African nations. And yet, one in two Africans still lives on less than $1.25 a day.
We know that responsibly managed extractive sectors can transform economies, leading to diversification and more high-quality jobs in the formal economy. Increased revenues from the sector can also help pay for public services such as health care, skills training and education that can help lift the most vulnerable out of poverty.
That is why it is important to ensure that Africa's growth translates into long-lasting poverty reduction that reaches all people. As a development partner, Canada is especially interested in this nexus, where mining and development meet. We want to find ways to engage the private sector in mutual goals.
Canada owes much of its economic growth to extractive industries. Canada's own history is an example of how natural resources can create jobs and drive government revenues that help build a diversified economy and strong society. Our experience has made us a leader in the field of responsible natural resource development.
We are committed to helping African countries to manage their natural resources responsibly and transparently. So that these precious assets are used to accelerate growth, create jobs and reduce poverty. That is why Canada is the largest donor to the African Minerals Development Centre.
We expect the center to be the source of technical expertise to help African countries manage their mining sectors and harmonize policies across member states. Canada also supports the Extractive Industries Transparency Initiative and the Extractive Industries Technical Advisory Facility. Both of which are consistent with the goals of the AMDC. We also created the Canadian International Institute for Extractive Industries and Development. A Canadian centre of expertise that provides services to developing countries around the world.
In addition to directly working with African national governments, the Canadian Institute is pursuing collaboration directly with the AMDC. But Canada is also taking a broader approach with support to the African Union Commission, which continues to advance key objectives for Africa.
And collaboration with the World Bank to help the Government of Tanzania develop its growing natural gas sector and form public-private partnerships for power generation. We are also working with the Association of Canadian Community Colleges on a six-year project in Mozambique that will help Mozambicans develop the skills required to meet the demands of an extractive sector in full growth.
They will also be helping Tanzanians to fulfill workforce requirements in the extractive and tourism sectors through a project that tailors skills to employment needs. And Canada is assisting the Government of Tanzania with the critical objective of managing financial resources effectively for the benefit of entire communities.
Finally, we have also created the Extractives Cooperation for Enhanced Economic Development. What we are calling Canada's 'EXCEED' Program. Which will pursue new and innovative multi-country investments in Africa. Individual projects to be funded under EXCEED will leverage Canadian expertise and strategic partnerships.
And it will use these partnerships to help build the capacity of African countries to maximize the benefits of their own resource wealth. By providing a new funding mechanism to expand Canada's involvement in the extractive sector in Africa, EXCEED will complement Canadian investments in other institutions, such as the Canadian International Institute for Extractives and Development and the African Mineral Development Centre.
As you can see from this diverse range of initiatives, the path to economic growth from extractive sector development requires a number of enhancements to sustain progress.
Every piece of the puzzle is important: From improvements to mineral governance, policy, regulations and revenue management, to advancements in geological knowledge management, and economic diversification, to enhancements to workers' skills and the capacity of institutions to drive this.
As I mentioned earlier, this point in time represents an unprecedented opportunity for Africa to use mineral revenues to promote sustainable development and put itself on the path to prosperity. New extractives initiatives are being identified, and through multi-stakeholder consultation, community engagement is improving.
This is all good news. I hope that the Canadian experience can serve in the realization of the Africa Mining Vision and that the new connections made today will help to consolidate the achievement of that vision. I firmly believe that sustainable, private sector-led economic growth and poverty reduction are two sides of the same coin. And Canada will continue to support projects that will increase economic opportunities for developing communities around the globe.
*Christian Paradis was first elected to the House of Commons in 2006 and re-elected in 2008 and 2011. In July 2013, Mr. Paradis was appointed Minister of International Development of Canada.